It's not a surprise that covid has made all travelers hesitant about exploring a new country, but that shouldn't be an obstacle anymore. We can now say that many countries continue to open their borders, and one of them is New Caledonia, a country that recently launched a series of New Caledonia covid 19 restrictions. The good news is that these restrictions aren't complicated to follow.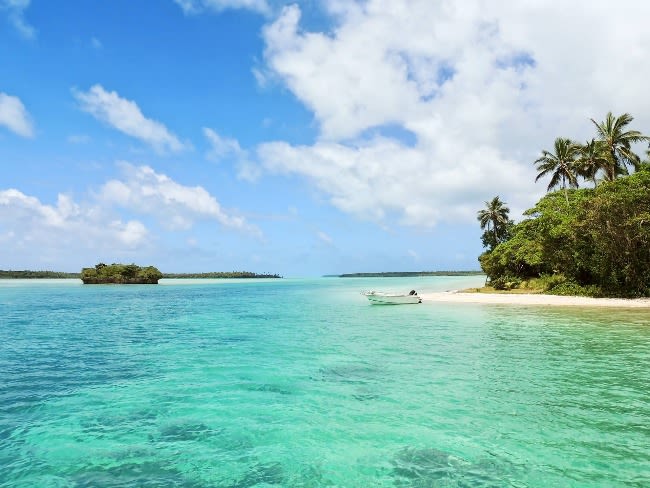 One of the most important things to do before entering New Caledonia is to apply for the New Caledonia Travel Certificate. At iVisa.com, we can help you obtain this document in no time by offering you an easy-to-use online form.
Learn more about this document and the New Caledonia covid 19 restrictions in the lines below.
How to obtain the New Caledonia Travel Certificate
Enter our website to fill in an online form
Complete the online application form with your private details
Choose a processing time and review the information offered
Add the items required (for example, the test results or vaccine certificate) and pay for the fees.
Submit the request once you are ready
Wait for your document via email inbox. Our team will contact you in case there's a mistake in the information, so don't worry about that!
Print and hand-sign the document if necessary
Frequently Asked Questions
What are the New Caledonia Covid 19 Restrictions?
To enter New Caledonia, you must submit a request to the government first, which is known as the New Caledonia Travel Certificate. Luckily, we can do this process for you so that you can save time and effort.
Aside from that, you also need a vaccine certificate in case you've been vaccinated. It can also be a negative result of a PCR test. Bear in mind that depending on what document you send (the vaccine certificate or the PCR Test), the quarantine will change. It is obligatory to quarantine upon arrival, but it can be reduced from 14 to 7 days with a vaccine certificate.
The quarantine can be completed only by accredited hotels.
What is a New Caledonia Travel Certificate and what do I need to apply for it?
The New Caledonia Travel Certificate is an online travel paper that allows you to enter this country without issues. To apply for it, you need the following:
Passport with a valid due date
Email address
Valid payment method (debit/credit card)
A negative PCR test or a vaccine certificate
What are the prices and the processing times?
At iVisa.com we can offer you reliable processing times depending on your needs. Plus, the prices will be influenced by the processing time so that you spend only on the necessary:
Standard processing service, the most affordable alternative.

USD 20.00

-

24 hours

Rush processing service, in case you need the document sooner.

USD 35.00

-

8 hours

Super Rush processing service, pay the highest fee, but get the document as fast as possible.

USD 60.00

-

4 hours
How can I get the New Caledonia Travel Certificate?
The process is pretty easy and it won't take you more than 15 minutes. These are the steps to follow:
First, fill out your application form here. Then, select a processing time.
Second, double-check the information you've sent by verifying it's correct. Complete the online payment through Paypal or with your valid credit or debit card.
Third, add your passport scan and the other documents if it's required. Once it is done, click the "submit" button.
After that, you can wait for your travel certificate, which will be delivered via email soon according to the processing time you chose. With this document on hand, you're ready with one of the New Caledonia covid 19 restrictions!
Is it safe to apply with iVisa.com?
Of course! iVisa.com is a reliable company that has been working with all types of travel documentation for years, so you can feel confident using our services.
Feel free to check our comments section to confirm we are your best alternative for your journey to New Caledonia.
I have more unresolved questions, where can I find more info?
If you have more questions about the New Caledonia covid 19 restrictions, then contact our incredible customer service work team. They are available 24/7 and ready to help you with anything you want!
iVisa.com Recommends
New Caledonia is a French territory formed with dozens of islands in the South Pacific. This place is popular for its palm-fringed beaches and lagoon extension. Plus, it has the second-longest coral reef in the world, after the Great Barrier Reef of Australia. Thanks to its location, New Caledonia has many marine species, including humpback whales, sea turtles, sea snakes, and large sharks.
The extensive barrier reef surrounds the main island, Grande Terre, which is a famous diving destination. Also, the capital city, Noumea, is home to French-influenced establishments and high-end fashion stores selling Parisian clothing, so it can be quite entertaining for almost any type of traveler, including shopaholics.
But, before entering this amazing territory, it is important to consider the New Caledonia Covid 19 Restrictions that we mentioned before, as well as to apply for the New Caledonia Travel Certificate. Remember that at n you can easily obtain this document by just spending a few minutes on an easy online application form.
Be ready to explore the pristine waters in New Caledonia by applying for your document with us today!