We all know that Covid made many travelers doubtful about traveling to new countries, but since many of these countries have launched reliable covid protocols, we can now say that traveling is going back to normal! Besides, beautiful territories like New Caledonia are ready to receive travelers as long as they follow the New Caledonia Covid entry requirements.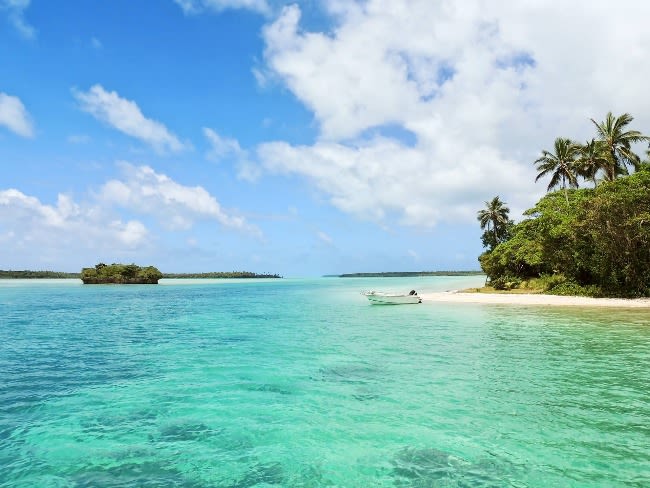 These entry requirements aren't hard to follow, especially with the recent launch of the New Caledonia Travel Certificate, an easy-to-get document that travelers need to enter this country. At iVisa.com, we can help you get this item within a few minutes.
However, to see how to apply for that document and what other New Caledonia covid entry requirements are important, we recommend you continue reading below.
Frequently Asked Questions
What are the New Caledonia covid entry requirements?
All travelers must apply for the New Caledonia Travel Certificate before entering this country, as it is the most important thing to consider about the New Caledonia Covid entry requirements.
Another important thing is the vaccine certificate in case the applicant has been vaccinated. A negative result of a PCR test can also be used if the applicant has not been vaccinated. Depending on what document the traveler sends (the vaccine certificate or the PCR Test), the quarantine will vary. It is obligatory to quarantine upon arrival, but it can be reduced from 14 to 7 days with a vaccine certificate.
However, the quarantine can be performed only by accredited hotels.
What is a New Caledonia Travel Certificate and what do I need to apply for it?
The New Caledonia Travel Certificate is a travel document that allows you to enter this country by offering your health and travel status. To obtain it you need:
Your passport with a valid due date
A valid email address
A valid payment method (debit/credit card)
A negative PCR test or a vaccine certificate
What are the prices and the processing times?
The processing time varies depending on how fast you want this document. Plus, we also change the price so that you pay for what you need, with no extra hidden costs:
Standard processing service: it is the most affordable alternative.

USD 20.00

-

24 hours

Rush processing service: in case you want the document sooner.

USD 35.00

-

8 hours

Super Rush processing service: you pay the highest fee, but you also get the document as fast as possible. visa_total:visa_type_id=5310,destination_country=NC,nationality_country=US,processing_speed=super_rush} -

4 hours
How can I get the New Caledonia Travel Certificate?
By following these steps:
First, complete the application form and choose the processing time.
Second, verify the information you've sent so that it is correct. Pay for the fees after that.
Third, add the documents required and submit your request. Now you only have to wait for your document by email inbox and that's it! Don't forget to print it and hand-sign it if necessary.
Is it safe to apply with iVisa.com?
For sure! At iVisa.com you don't have to stress about applying online because we offer a reliable service, and we never put any information in danger.
Besides, you can always take a look at our comments section to confirm we are your best alternative for your trip to New Caledonia.
I have more questions, where can I get more info?
If you still have doubts about the New Caledonia covid entry requirements, then feel free to keep in touch with our incredible customer service center. They are available 24/7 and prepared to help you with anything you want!
iVisa.com Recommends
New Caledonia is a French territory and archipelago with the capital city of Noumea. This place has a huge lagoon, numerous beaches, and a notorious reef. In fact, it has the second-largest coral reef in the world. It is only surpassed by the Great Coral Reef in Australia.
This place has some points of interest for any visitor. One of them is the Tjibaou Cultural Center, a Kanak cultural center designed by Renzo Piano. New Caledonia also has a huge number of islets and beautiful beaches, including Îlot Maître, a perfect place to admire the crystal clear waters or go snorkeling.
Since it is a marine territory, it is not surprising to find places like the Amédée Lighthouse, an iron lighthouse located on the island of Amédée, 24 km from Nouméa. This island is also perfect to relax and try different marine sports such as diving and snorkeling.
Other places to visit are: Parc provincial de la Riviere Bleue, Aquarium des Lagons Nouvelle Caledonie, and the relaxing Poe Beach. There's no way of getting bored on this island!