New Zealand is one of the most visited countries globally for its fascinating culture, history, and landscapes. However, the official government frequently asks their visitors to present some health requirements to enter the country. These health measures are taken for security for both tourists and nationals. It would make you wonder Do I need a vaccine to travel to New Zealand? Do not worry about it because iVisa.com will clarify it for you.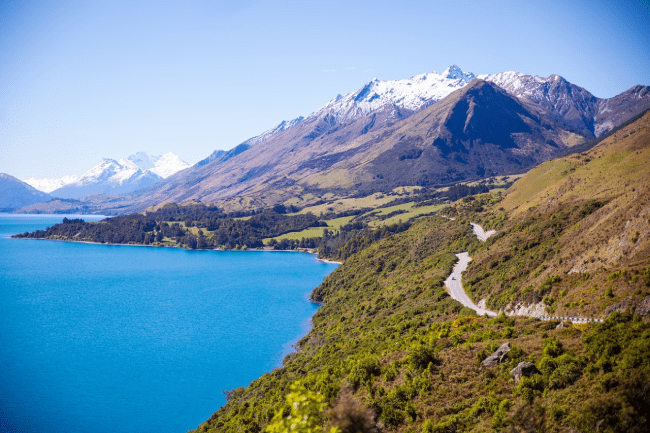 Not only vaccines might be required, but also other essential documents that iVisa.com will help you get in the effortless way possible. It will not take a lot of time to complete if you decide to use our services. iVisa.com is the best alternative to fulfill all the requirements you need to present to visit New Zealand.
Keep reading and learn everything about Do I need a vaccine to travel to New Zealand?
Receive your travel documents fast!
First, go to iVisa.com's page.
Second, complete the online form with your private details.
Third, check all the information you provided to ensure it is 100% correct, and select a processing speed.
Forth, for your fees and attach the items necessary to process the request.
Lastly, wait for your travel document by email!
Apply for your travel documents here
Frequently Asked Questions
Do I need a vaccine to travel to New Zealand?
Yes, there are different vaccines you must have before arrival in New Zealand. These are the following:
Hepatitis A.
Hepatitis B.
Meningitis.
Polio.
Measles.
Mumps.
Rubella.
Tdap (tetanus, diphtheria, and pertussis).
Chickenpox.
Shingles.
Pneumonia.
Influenza.
Considering these vaccines, we hope your question "Do I need a vaccine to travel to New Zealand?" is straightforward. However, you must know that there are some other requisites that you must fulfill to enter New Zealand without any restriction. That is why we recommend you read the other questions to find out more about them. iVisa.com will help you with them!
Apply for your travel documents here
Do I need to take a COVID-19 test before traveling to New Zealand?
Travelers will require a negative PCR, RT-PCR and TMA, LAMP or antigen test result taken within 72 hours before departure. Exceptions are for travelers from Australia, who must have a PCR or RT-PCR pre-departure test result and travelers from Brazil, India, Pakistan and Papua New Guinea who must present a negative RT-PCR test from an accredited laboratory.
Children under 2 years of age and travelers from the following list of countries are exempt from testing requirements: Norfolk Island, Antarctica, the Cook Islands, Micronesia, Fiji, Kiribati, Marshall Islands, Nauru, New Caledonia, Niue, Palau, Samoa, Solomon Islands, Tokelau, Tonga, Tuvalu, and Vanuatu.
Will I have to quarantine on arrival?
All travelers need to quarantine for 14 days on arrival in New Zealand in a managed facility, which must be booked prior to departure. The quarantine-free travel zone with Australia has been suspended and will be reviewed in September.
Do I need a visa to travel to New Zealand?
Depending on where you come from, you will have to obtain a paper visa or an eVisa. In both, iVisa.com will help you with them. So, to confirm if you need any of these, we recommend you to use the iVisa.com's visa checker to verify it. In case you need one of them, do not worry, our experts will be ready to assist you at any time you need. Remember that we already answer, "Do I need a vaccine to travel to New Zealand?"
Apply with iVisa.com online, and forget about tedious paperwork
What information is required?
To apply for any of your documents, iVisa.com does not ask for a lot more than the essential. We designed the simplest way to get them. If you want to apply for any of your documents to travel to New Zealand, follow these items:
Your passport because works as your ID in all your travel procedures.
Your email address because it is the means we use to get in touch with you and send your document.
The payment method you would like to use for your procedure.
Apply with iVisa.com to get your document quickly
Can I trust iVisa.com?
There is no doubt that you should trust iVisa.com because of its simplicity and security. Our procedures are straightforward, and we have a platform that protects all your data, preventing possible third parties from getting them. We explain it to you "Do I need a vaccine to travel to New Zealand?" That is why most customers recommend our services because you will avoid any worries about your travel procedures. You can check their reactions and comments here.
Do not hesitate and apply with iVisa.com right away!
I have more questions. How can I find more information?
If you still have doubts about "Do I need a vaccine to travel to New Zealand?", you can reach our customer service agents who will be ready to clarify all you need to know about them whenever you need it. You can also check the iVisa.com website to learn more about other details for your trip.
iVisa.com recommends
New Zealand is a country in the southwestern Pacific Ocean, comprising two main islands, both marked by volcanoes and glaciation. In the capital, Wellington on the North Island is the sprawling Te Papa Tongarewa national museum. Wellington's impressive Mount Victoria, along with Fiordland and Southern Lakes on the South Island, represented mythical Middle-earth in Peter Jackson's "Lord of the Rings" saga.
Beyond the impressive landscapes, keep in mind that this country is home to tourist spots such as the Sky Tower, Mount Cook, and Lake Tekapo.
Apply for your travel documents with us and prepare your adventure to New Zealand!