New Zealand has implemented a way for a foreigner to extend his visa duration. The travel update is saying that any New Zealand visa extension is available for foreigners who are currently within the country. The foreigners will be able to extend the duration of their stay in New Zealand as long as the traveler has the valid documentation.
But, another important thing to consider, is that you could also require an Embassy Registration or even a New Zealand ETA if you're from a visa-exempt country. This is a favorable development for those foreigners who want to visit the country since they won't force themselves to be exposed to border closures, unpredictable policies, and even unexpected natural disasters.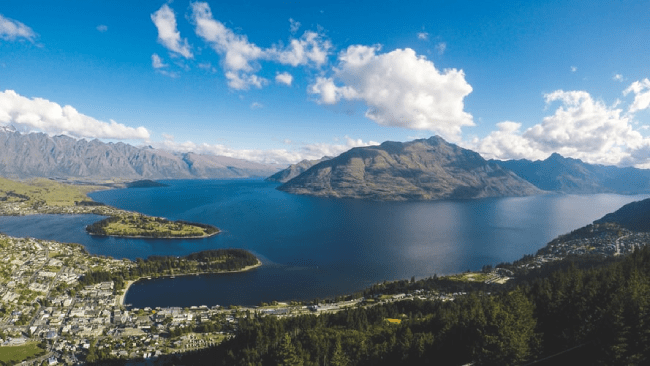 Additional changes to New Zealand's entry policies have also taken effect to protect their citizens. The government now requires all incoming foreign travelers to show a Health Declaration Form at the airport inspection along with their entry visas.
Foreign travelers who are inbound for New Zealand are advised to get their travel documents online. You can learn how to apply for them by reading the FAQs in this article.
Frequently Asked Questions
Why does the New Zealand government require incoming foreigners to provide visas?
Like many countries in the world, the New Zealand government seeks to safeguard its citizens. That's why some nations request the mandatory use of paper visas.
Still, if you're from a visa-exempt country, you might only need an ETA before entering this exotic nation.
How can I check if I need an ETA or not?
You can check this information by using our checker tool on our website. Just select your country of origin on the upper menu and choose New Zealand as a destination country.
This way, you'll be able to know if you can apply for an ETA or not.
Can travelers apply for a New Zealand visa extension? How long will it last?
Foreigners in New Zealand will be able to apply for a visa extension. In fact, they are advised to. The extension is available as long as the travelers are already inside the country or they have a valid visa on their hands and they can update it in the nearest New Zealand Embassy.
Can I apply for a Health Declaration and an ETA at the same time?
You must offer the ETA to the Immigration Authorities along with the Health Declaration for you to be allowed to enter the country, but remember that this will depend on your country of origin.
iVisa.com can help you to get both documents, but not necessarily at the same time because it can happen that you only need one of them, so always check our website before applying for your New Zealand ETA or Health Declaration.
Get your documents now by clicking here.
What documents do I need to apply online?
You'll only require the following documents to get your New Zealand ETA and also your Health Declaration:
A valid passport with a scanned-copy of its main information page.
Arrival and departure dates.
Credit / Debit Card or PayPal Account to pay for the service.
A valid email address to receive the documents.
What are the processing times and prices?
The budget is always the main concern for tourists when searching for travel documents. We understand that in iVisa.com, so that's why we remind you that the exact price for your Health Declaration will depend on your nationality. However, we can offer you an average based on the processing times and prices of the ETA:
Standard Procedure Time – You'll be able to use your document in 24 hours by paying USD $97.74 (with all the fees included).

Rush Procedure Time – With this option, you'll receive your document in 4 hours by paying USD $149.74 (fees included).

Super Rush Procedure Time – This time, you'll only wait 30 minutes and pay USD $212.74 (fees included).
Did you choose your preferred processing time? Then apply for your ETA or Health Declaration with iVisa.com now!
How is the application method with iVisa.com?
With iVisa.com you are assured of a simple process that only has 3 steps to complete. The steps are the following:
First, complete your online form on this link and pick the processing time that you think is better for your travel plans.
Second, verify the information to avoid typos and pay for the process according to the processing time you chose before.
Third, attach the documents required above and deliver your form once you click the "submit" button
The next thing is to wait for your documents. iVisa.com's experts will review your application form properly so you can receive the response via email inbox as fast as you require.
Do travelers have to request travel documents using iVisa.com?
Not necessarily, but here you'll find some reasons to take advantage of iVisa.com's service:
1.Using iVisa.com makes it very easy for travelers to request the necessary documents to enter New Zealand. They don't have to drive to go to an actual government office. Plus, they also don't have to worry about waiting in line, steaming while waiting for their turn to talk to the clerk and process the documents. They can just stay home, go to the iVisa.com website and request the paperwork. They can then just sit back and wait for the document to arrive through email. No hassle.
2.They don't need to spend as much time on the task. They don't have to go on a long commute. They don't have to wait in a queue. They can just spend that extra time on activities that they consider more productive. No stress. Just go online then wait for the documents to be available.
3.By applying with iVisa.com, you'll be able to do it anytime and anywhere, so you won't have to spend time going to a New Zealand Embassy.
How safe is to use iVisa.com's service?
iVisa.com has a reliable security system that guarantees to safeguard your information, so everything you see on this page can't be filtered, and that includes your data. Also, we have a professional team that can help you 24 hours a day. You can read our reviews if you have questions about it.
Where can I get more details about this process?
You can check iVisa.com for more information on travel restrictions and updates. And don't hesitate to email us at [email protected] for any questions and concerns you have.