Every time you travel to a new country, you have to get informed about its visa policy and entry requirements, and New Zealand is no exception, of course. Therefore, we are here to clarify at this moment that New Zealand adopted the Electronic Travel Authorization in July 2019 and as a result, all visa-exempt nationalities, except the citizens of Australia, must apply for an ETA before visiting New Zealand, including Cyprus.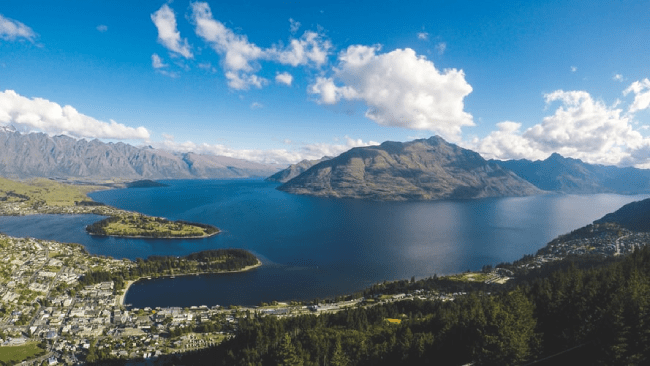 The good news is that iVisa.com can help acquire the document with minimal effort. Below, we will leave the answers to some of the most commonly asked questions about the New Zealand ETA for the citizens of Cyprus. That should help any curious traveler learn more on the matter.
Frequently Asked Questions
Are the citizens of Cyprus eligible for a New Zealand ETA?
Yes. All the travelers coming from the European Union (with an EU passport) are visa-exempt, so Cypriot travelers are too. Consequently, Cypriots qualify for a New Zealand ETA.
Continue reading to learn more about the New Zealand ETA for the citizens of Cyprus.
What documents do I need to apply for the ETA?
The first thing you have to do before you apply for a New Zealand ETA is to make sure that you meet the requirements for a prosperous application procedure. That should not be something challenging since the list is not very long, and you may already have some of the things you need. Here is what you must put together:
Valid passport – Take a look at your passport's expiration date and make sure that it remains valid for at least another 6 months from the date of arrival in New Zealand. It should also have at least one blank page available for stamping
Travel dates – During the application process, you will have to give your arrival and departure dates
E-mail address – As a result of the online application process, you will receive a confirmation with a reference number via email. You will need to show that number upon arrival.
Means of online payment – The payment must be made during the online application process. iVisa.com accepts credit or debit cards.
Get more information about the New Zealand ETA for the citizens of Cyprus by reading the information below.
What are the processing times and prices for this Visitor Visa?
The cost of a New Zealand ETA is not always the same. It is established by the processing time of your application. So, the sooner you want your travel document to be ready, the more you are going to be charged for it. The prices per option are as follows
Standard Processing –

24 hours

-

USD $87.74

Rush Processing –

4 hours

-

USD $142.74

Super Rush Processing –

30 minutes

-

USD $187.74
See more information about the New Zealand ETA for the citizens of Cyprus in the questions below.
How many times can I use the New Zealand ETA for the citizens of Cyprus?
The New Zealand ETA can be used multiple times because it has multiple entries.
Is iVisa.com a safe corporation?
We know trusting online businesses is difficult with all the risks on the Internet, but believe us when we say we do not put any private information in danger thanks to our modern software. Besides, we always inform our clients about the services we offer and all the processes we do, which is why we have received thousands of positive reviews.
Can I get more information about the New Zealand ETA for the citizens of Cyprus?
Yes, you can easily get more help about this document by talking to our agents or by reading more about it on our website.
iVisa.com Recommends
New Zealand is a famous country located in the southwestern Pacific Ocean. It is made up of two main islands, both characterized by volcanoes and glaciation. The capital city is Wellington, which is located on the North Island, and it is a great place to see the sprawling Te Papa Tongarewa national museum. Wellington's amazing Mount Victoria, along with Fiordland and Southern Lakes on the South Island, were popular locations used as Middle-earth in Peter Jackson's "Lord of the Rings" saga.
Throughout New Zealand, you can find everything from unique wildlife to vibrant culture. You can also get a lot of inspiration in huge mountains and misty fjords. Peace is also a nice characteristic in peachy-golden beaches curled around tranquil bays. Also, this is an excellent country to make friends in small villages with big doses of laid-back charm.
We suggest visiting this country during the summer months of December to March. Do not forget that this country is placed in the southern hemisphere, which is why it's "summertime" happens at different times than in the U.S or countries like Canada.