All citizens of Estonia must apply for a New Zealand ETA so they can enter New Zealand without any problems.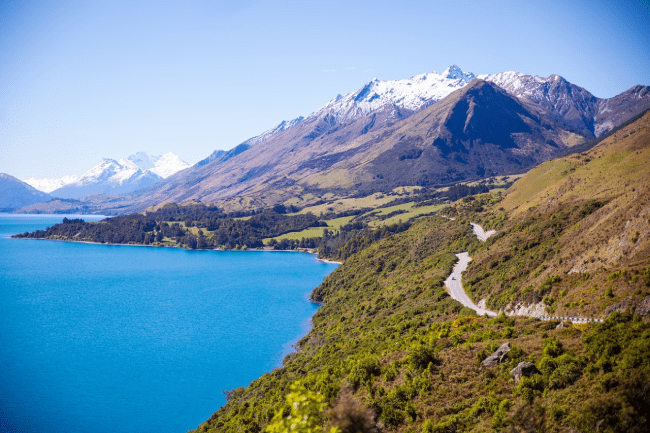 At iVisa.com we provide you with the service of applying for New Zealand ETA for the citizens of Estonia online, without having to go to any embassy or application center.
It is an easy and simple process that can save you time and money! Interested? Continue reading our FAQs.
Frequently Asked Questions
What is a New Zealand ETA for the citizens of Estonia?
The New Zealand ETA is an electronic visa authorization document that allows travelers to enter the country freely when they are a citizen that is required to apply for a visa. There are about 60 countries that require a visa to enter New Zealand, Estonia is one of them.
You don't need to make an appointment with the Embassy or the Consular Office you can apply for this document at iVisa.com.
How long is the New Zealand ETA for the citizens of Estonia valid?
The New Zealand ETA is valid for you to use up to 2 years after issued. Also, because it is a Multiple Entry visa, you can visit as many times as you want up to 90 days Per Entry.
What do I need to get the New Zealand ETA for the citizens of Estonia?
You must scan and upload the following documents to apply for the New Zealand ETA.
A valid passport: With at least six months of validation.
An e-mail address: So you can receive your electronic visa.
The payment method: Credit or debit cards.
Travel schedule: You must present the arrival and departure dates of your trip.
What is the cost of the processing time for the New Zealand ETA for the citizens of Estonia?
iVisa.com provides you with three options for you to choose from. Keep in mind, iVisa.com prices include the government fee.
Standard Processing:

3 days

-

USD $93.99

.
Rush Processing:

24 hours

-

USD $152.99

.
Super Rush Processing:

6 hours

-

USD $204.99

.
What are the steps for applying for the New Zealand ETA for the citizens of Estonia?
iVisa.com has created three simple steps to help you apply for a visa without any problems.
Step 1: Complete our online application form with all your personal information, after that choose the processing option that's best for you.
Step 2: Check that all your information is correct, if not, correct it. After that, you can select a payment method.
Step 3: Finally, scan and upload all the required documents.
Can I trust iVisa.com with my travel documents?
iVisa.com specializes in providing visa application services and other types of travel documents. We have a range of clients who can vouch for our high standards of quality and responsibility.
If I have any concerns about the New Zealand ETA for the citizens of Estonia, what can I do?
If you have any concerns, you can always contact our customer service experts, they will help you clear up any question you have. They are available for you 24 hours a day, 7 days a week!
iVisa.com Recommends
Visit Fiordland, one of the most beautiful parts of New Zealand. If you are an outdoorsy person and love the motion of the wind and fresh air while walking or hiking, this is the place for you. The Fiordland National Park is a World Heritage Site, carved by glaciers, giving you everything you didn't know you needed to see and visit. You will be able to see large waterfalls hundreds of meters high going into the deep black bay, you can also then take a kayak and explore the bay so you can see less accessible places.
But the main reason to visit this place are the hiking trails, you can choose between Milford, Kepler, and Routeburn. Milford Track is one of the most famous trails of New Zealand, it is 53 kilometers long and you will enjoy passing by mountains, lakes, and valleys. The Kepler Track is where you will walk through mountains, native forests, waterfalls, and glacier-carved valleys.
And finally the Routeburn Track, this is the shortest of all of them, but it has the best scenery, with mountains, valleys, waterfalls, and lakes. It doesn't matter which one you pick, with all of them you will have the hike of your life!