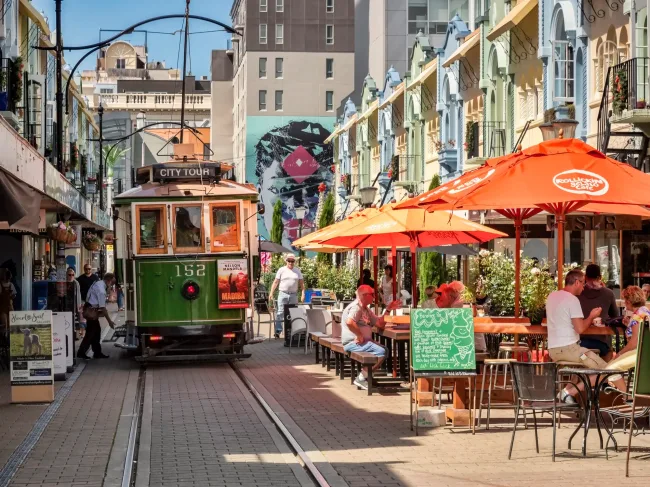 New Zealand has breathtaking landscapes, picturesque scenery, and vibrant culture. With its snow-capped mountains, rolling hills, and crystal-clear lakes, it's no wonder that this island nation has become one of the most popular travel destinations in the world.
For US citizens looking to experience the natural wonders of New Zealand, obtaining an ETA is a necessary step in the process.
This article will explore the requirements and application process for obtaining a New Zealand ETA for US citizens online, so you can start planning your dream trip to this stunning country.
What is the New Zealand ETA Visa Waiver?
The ETA is a New Zealand visa waiver program introduced in July 2019. It is designed to make travel to New Zealand easier for eligible citizens by eliminating the need to apply for a valid visa.
The ETA permits eligible nationalities to travel to New Zealand for tourism, business, or transit purposes without a traditional visa.
This travel document is now mandatory for all visa waiver nationalities, permanent residents of Australia, transit passengers, and cruise ship passengers of any nationality visiting New Zealand.
With the ETA, US citizens can enjoy a hassle-free travel experience to this beautiful country, known for its stunning natural scenery, friendly people, and unique cultural heritage.
What the ETA allows US citizens to do
The ETA allows you to:
Visit family and friends

Conduct business-related activities

Transit through New Zealand

Travel as a cruise ship or airline crew
Do US Citizens need an ETA for New Zealand?
Yes! While you do not need a New Zealand tourist visa for US citizens, you will need to obtain an ETA (visa waiver) to enter New Zealand for tourism or business purposes because the US is a visa waiver country.
Thankfully, the application process for the ETA is simple and can be completed online within minutes. There's no need to leave the comfort of your home or spend time waiting in long queues at the embassy.
iVisa can help you with your ETA application and make the process hassle-free. Just provide some basic information, and we'll do the rest!
How long is the ETA valid for US Citizens?
The New Zealand Electronic Travel Authority (NZeTA) allows you to enjoy a stay in New Zealand for a maximum of 90 days Per Entry and a total of 6 months within a year. This visa waiver is valid for 2 years after issued starting from the date of issue and grants you the flexibility of Multiple Entry and exits from the country.
Am I eligible for a New Zealand ETA Visa Waiver in the United States?
To apply for the New Zealand Tourist ETA as a US citizen, you must meet certain eligibility criteria.
Firstly, you must have the documents required for the application process, which will be discussed below.

Secondly, you must be a citizen of a visa-waiver country like the United States.

Finally, you must satisfy certain good character requirements, which include having no serious criminal convictions and not being deported, removed, or excluded from any other country.
New Zealand ETA application: How to apply in the United States
Applying for your New Zealand visa ETA through iVisa is quick and easy! Our user-friendly application process takes less than 10 minutes to complete on any electronic device, eliminating the need for complicated and lengthy forms or visiting a New Zealand Embassy.
To begin, just follow these three straightforward steps:
Step 1 - Fill out the iVisa online form with your personal information and choose your desired processing time. It's all done online so that you can complete it from the comfort of your own home.* Step 2 - Review the information in your application form and submit your payment.

Step 3 - Upload all required additional documents and submit your application form.
It's essential to take your time and follow the steps precisely. If you mistakenly click "OK" to finish and make an error, you won't be able to start a new form until the current process is completed.
Fun fact: Our application forms are 50% shorter than the average government form, and you can complete them at your own pace. You can even save your progress and return to it if you need a break.
New Zealand ETA fee: Cost for US citizens
iVisa offers three options for US citizens seeking a New Zealand ETA, with all options including the government fee for your convenience:
Standard Processing Time: 2 days - USD $98.99

Rush Processing Time: 6 hours - USD $150.99

Super Rush Processing Time: 2 hours - USD $213.99
It's important to know that as a U.S. citizen, you must pay a small fee, the International Visitor Conservation and Tourism Levy (IVL) when you apply for eTA to New Zealand. The IVL fee helps protect the environment and offsets the traveler's carbon footprint.
The IVL fee is already included in the total cost of the New Zealand eTA, so you don't have to pay it extra.
Simplify and expedite your visa application by choosing iVisa's services. Our commitment is to make the process as smooth as possible for you.
Document requirements for the New Zealand ETA in the United States
If you're planning a trip to New Zealand, we've got you covered. Our application process is simple, so you won't have to worry about complicated forms or paperwork.
We'll handle most of the work for you; you only have to provide us with the necessary information and documents.
To apply for your New Zealand ETA, you must have the following documents and requirements:
A passport valid for at least three months after your intended departure date from New Zealand. You must also have at least one blank page available for stamps.

A recent digital passport-sized photo. If you don't have one, use our easy-to-use photo service to help you capture the best photo.

Your travel details, including your arrival and departure dates.

A valid email address to receive your confirmation and reference number.

A credit or debit card for payment.
In addition to the basic requirements, we recommend having the following additional documents ready for your application:
Documents proving that you can support yourself during your trip.

Proof of a return ticket to the US.

Proof of good health and good character.

Medical insurance that will cover emergency medical treatment outside the US.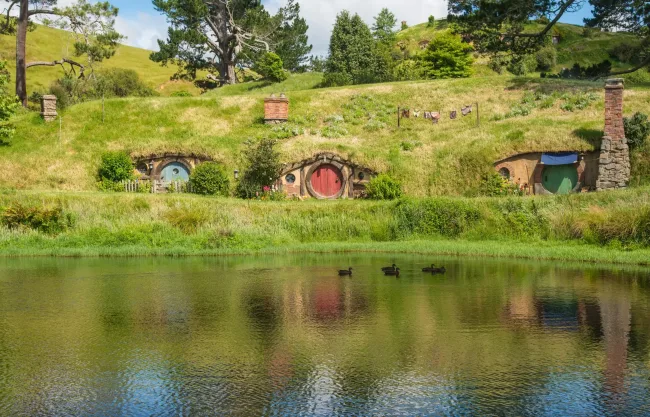 New Zealand ETA requirements for children in the US
If you're traveling with kids, it's important to know that a separate visa application form must be completed for each child.
Moreover, if your child isn't traveling with you, you must include a notarized and signed authorization letter with their application. This requirement is in place to ensure that all necessary measures are taken to safeguard the well-being and security of children traveling to New Zealand.
New Zealand Passport Requirements for US Citizens
Your passport is the first item on the New Zealand requirements checklist. So make sure that:
Your passport is valid for at least three months from your departure date from New Zealand.
New Zealand photo requirements for US citizens
The photo must be between 500KB and 10MB, with dimensions of 35mm by 45mm.

The photo must be in color, using the sRGB color space for digital photos.

The head should be 80% of the picture, with a size between 32mm-36mm, centered, and facing the camera.

The photo must have been taken within the last six months, with a light-colored background (white is unacceptable) and no designs or images.

The subject should not smile; their mouth should be closed, while their eyes must be visible and open.

Glasses are allowed as long as they don't block the view of the eyes.

Headgear is only permitted for religious or medical reasons.

The photo should have a minimum size of 900x1200 pixels and a maximum size of 4500x6000 pixels.

The subject should avoid wearing the same color as the background, while beards are optional. Two photos are required for the application.
With our handy digital photo service, you can get the perfect picture that meets all the requirements of the New Zealand government.
How will I receive my ETA as a US citizen?
Once your application is approved, you'll receive a copy of the approval by email to the address you provided. Therefore, it's important that you use an email address that you check regularly and that you double-check your spam folder in case the email lands there.
Does the ETA ensure entrance to New Zealand?
A New Zealand ETA is an important first step but doesn't grant unrestricted entry. If the customs officer in charge of your port of entry determines that you don't meet the entry standards, they can deny you entry.
They also have the authority to refuse entry if they believe your presence in New Zealand threatens national security or interests.
Pack your luggage, but remember to be on time and on your best behavior because, ultimately, the customs officials decide whether you'll be allowed in.
What to expect when you get to New Zealand?
When you arrive in New Zealand, you must have all the required documents ready when you approach the immigration desk. Your passport, visa, and proof of payment of the International Visitor Conservation and Tourism Levy (IVL) are among the most important documents to have on hand.
If immigration officials review your documents and find them satisfactory, they'll stamp your passport and permit you to enter New Zealand.
My New Zealand ETA Visa in the US Was denied. What should I do?
If your New Zealand eTA (Electronic Travel Authority) is rejected, you can submit a new eTA application with corrected information or additional documentation. However, it's important to know that each application has a processing fee.
Applying with iVisa increases your chances of approval. This is because iVisa also gives you the following benefits:
Our team of experts ensures that your application meets all government requirements with 100% compliance, giving you peace of mind.

Additionally, you'll have unlimited access to your own personal iVisa expert, who will guide you through the entire application process from start to finish.

Gone are tedious questions and complicated forms on government websites. Our simplified form features easy-to-answer questions, and we handle all the legwork for you.

You can also complete the application at your own pace, make changes as needed, and save your progress to continue later.
Finally, when you apply through iVisa, you'll receive an exclusive step-by-step manual that includes tips for answering difficult questions, a comprehensive list of necessary documents, and guidance from start to finish. Choose iVisa for a hassle-free visa application experience!
What to do in New Zealand?
New Zealand is known for its stunning natural landscapes, vibrant cities, and unique cultural experiences. Here are three top places to visit in New Zealand:
Milford Sound: Located in the Fiordland National Park on the South Island, Milford Sound is a breathtakingly beautiful fjord surrounded by towering cliffs, cascading waterfalls, and pristine wilderness. Visitors can take a boat tour through the sound to get up close and personal with its dramatic scenery.

Queenstown: Known as the adventure capital of New Zealand, Queenstown is a lively city on the South Island that offers a range of adrenaline-pumping activities, such as bungee jumping, skydiving, and white-water rafting. It is also home to scenic walking trails, world-class ski resorts, and a thriving food and wine scene.

Rotorua: Located on the North Island, Rotorua is a geothermal wonderland famous for its hot springs, geysers, and mud pools. Visitors can explore the area's unique geothermal features at attractions such as Wai-O-Tapu Thermal Wonderland and the Te Puia Maori Cultural Center, which also offers cultural performances and traditional food.
Where can I learn more?
If you have any queries regarding the New Zealand ETA, our customer support team is always ready to assist you around the clock. Additionally, you can drop us an email at [email protected] to contact us.