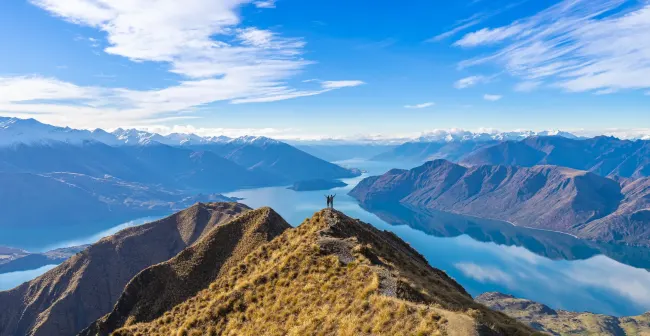 Are you planning to visit New Zealand from Bahrain? If so, it's important to know that Bahraini citizens must first get the New Zealand Electronic Travel Authority (ETA) before entering the country.
In this guide, we'll take you through everything you need to know about applying for a New Zealand ETA as a Bahraini citizen!
Do Bahraini citizens need a New Zealand ETA?
First things first! Yes, Bahraini citizens must apply for a New Zealand ETA before visiting the country, instead of applying for a visa.
Bahrain is a visa-waiver country. Passport holders of the countries of the Gulf Cooperation Council (Bahrain, Kuwait, Oman, Qatar, Saudi Arabia, and the United Arab Emirates) can visit New Zealand for up to three months under the visa-waiver program.
What is the New Zealand Electronic Travel Authority (ETA)?
A New Zealand ETA is an electronic travel authorization required for citizens of certain countries, including Bahrain, to enter the country. The online application with iVisa is quick and easy to complete, replacing the need for a traditional visa.
To get your New Zealand ETA, it's not necessary to make an appointment at the New Zealand embassy or consulate.
The ETA allows Bahraini citizens to visit for tourism and to meet friends or family. It doesn't allow you to buy property, receive medical treatment, run a business, invest in New Zealand, or work.
Once approved, you will receive your New Zealand ETA confirmation via email. Present this document digitally or printed on arrival in New Zealand.
Is the ETA the same as a New Zealand Visa?
The ETA differs from the New Zealand Visitor Visa. Besides that different nationalities are eligible for an ETA or a Visitor Visa, there are a few more distinctions:
An ETA is not a traditional New Zealand Tourist Visa but rather an authorization that allows eligible travelers to visit the country without a visa. New Zealand does not offer a visa on arrival. All travelers from visa-waiver countries need to still apply for an ETA before they go.

It's usually easier to apply for an ETA, as it just needs a few details, and the application can be done 100% online!

The Visitor Visa allows you to stay up to 9 months in New Zealand. Unlike the ETA, which is meant for shorter visits of up to 90 days Per Entry.

The ETA is typically valid for 2 years after issued. The Visitor Visa is valid for 18 months.
Bahraini citizens can only apply for the ETA. The application is made simply with iVisa!
Other visa types for New Zealand
New Zealand offers various visas, the most popular ones are:
New Zealand ETA - For citizens from visa-waiver countries.

New Zealand Visitor Visa - For tourists that are not eligible for the ETA.

Student Visa - For international students enrolled in a New Zealand educational institution.

Work Visa - For those who have a job offer in New Zealand.

Resident Visa - There are various resident visas available for New Zealand, from retirement visas to spousal visas.
Can I transit in New Zealand without an ETA?
Any citizen of a visa-waiver country or transit visa-waiver country can pass through Auckland International Airport as a transit passenger on their way to another country.
Bahrain citizens must apply for the ETA to transit in New Zealand.
Transit passengers must stay in the transit area at Auckland International Airport.
How long is the New Zealand ETA valid?
The New Zealand Electronic Travel Authorization grants Bahrain citizens the right to enter New Zealand multiple times. That means you can enter and leave this country many times during the validity time of two years.
Each time you visit New Zealand, you can stay up to 90 days Per Entry.
Is it possible to extend the ETA validity?
If you are currently in New Zealand and want to extend your stay, you must apply for a visa, not an ETA. The ETA can't be extended.
Cost and processing time of the New Zealand ETA for Bahraini citizens
iVisa offers different options to process your New Zealand ETA, depending on your travel needs:
Standard Processing Time: Takes up to 2 days for a fee of USD $95.99.

Rush Processing Time: Takes up to 6 hours for a fee of USD $137.99.

Super Rush Processing Time: Takes up to 2 hours for a fee of USD $184.99.
All New Zealand government fees are included in the above prices, and you can pay securely online with a debit/credit card or PayPal.
You pay an International Visitor Conservation and Tourism Levy (IVL) at the same time as your NZeTA.
Forget about time-consuming and stressful visa applications! We are here to do all the hard work for you and ensure your application process is 100% government-compliant.
New Zealand ETA application: How to apply in Bahrain
To apply online for a New Zealand ETA as a Bahraini citizen, follow these simple steps:
Step 1: Gather your documents. For an overview, check the section below. Then, complete the simple online application form with your personal details, passport information, and travel plans.

Step 2: Once you have completed the application form, pay the application fee. The fee for a New Zealand ETA is outlined above.

Step 3: After you have submitted your application and paid the fee, you will receive your ETA via email within the chosen timeframe.
How long does it take to get a New Zealand ETA?
Filling out the online form for a New Zealand ETA is usually very fast. Most applications are submitted within 10 minutes.
How to check my ETA application status?
You will be notified via email when your ETA is approved. You can also check your New Zealand visa application status on the New Zealand government website.
Make sure to print a copy of your ETA and bring it when you travel to New Zealand!
What to expect on arrival in New Zealand
The border security process is usually quick, but immigration officers may ask you some extra questions. You must answer these questions truthfully.
Keep all your supporting documents on hand, including your passport, ETA, etc. If the border official has established that your travel purpose is genuine, they will grant you access to New Zealand, and you're ready to explore the country and all its amazing sights!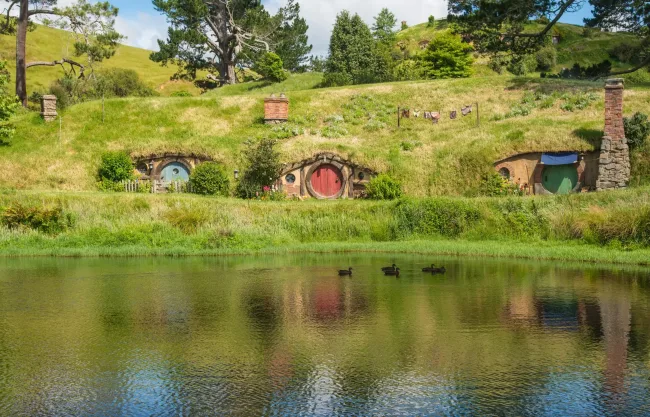 New Zealand ETA requirements for Bahraini citizens
To be eligible for the ETA and to enter New Zealand, Bahraini travelers must meet the following requirements:
Have a valid passport.

Make sure they can prove that they have a fully paid outbound flight from New Zealand within the three-month period.

Be able to show proof of sufficient funds to support themselves in New Zealand (at least NZ$1,000 per month).

Be able to demonstrate their plans in New Zealand.
Even if you have the ETA, you may still be denied entry to the country if you can't provide the above information. Make sure all documentation matches the same passport that you're traveling on.
Necessary documents for the New Zealand ETA for Bahraini citizens
To apply for the ETA online, gather the required documents and info:
Valid Bahraini passport.

Credit or debit card to pay the application fees.

Email address to receive your ETA.

Completed online application form, which will be provided when applying with us!
New Zealand ETA passport requirements for Bahraini citizens
To obtain a New Zealand ETA, visitors from Bahrain need to meet certain passport requirements.
The passport must be valid for at least three months beyond the departure date from New Zealand.

The passport must have at least one blank page to allow for any necessary stamps or endorsements.

The passport must be machine-readable, with the letters and numbers at the bottom of the personal information page being easily recognizable by a machine. It is also important to note that handwritten passports or those that appear to be tampered with may not be accepted for the New Zealand ETA application process.

Furthermore, the passport be in good condition. Any damage to the passport may result in the application being rejected.
New Zealand ETA requirements for children from Bahrain
Children and minors from Bahrain are also required to have a New Zealand ETA before traveling.
To apply for a New Zealand ETA for a child, the child must have their own valid passport. The passport must be machine-readable and in good condition, with at least three months' validity beyond the intended stay in New Zealand. It is also necessary for the passport to have at least one blank page for endorsements and stamps.
Additionally, a consent form signed by both parents or legal guardians is sometimes required for children under 18 years old.
If you are a Bahraini citizen planning to travel to New Zealand with your children, you can apply together by clicking 'Add another person' during the online application process with iVisa.
Do I need to attend a visa interview in Bahrain to get the ETA?
No, the ETA application is done 100% online and no interview at a New Zealand embassy is necessary.
My New Zealand ETA Visa in Bahrain was denied. What should I do?
Here is what you can do if your New Zealand ETA is denied:
Review the reason for the denial: Common reasons include incomplete or incorrect information, criminal records, and previous immigration violations.

Correct the issue: If the reason for the denial is related to incomplete or incorrect information, you may be able to resubmit the application with the necessary corrections. If the issue is related to a criminal record or previous immigration violations, you may need to provide additional documentation or seek legal assistance to address the issue.

Seek assistance: If you are unsure how to address the issue or have further questions about the denial, contact the nearest New Zealand embassy or consulate in Bahrain for guidance. You can also contact our expert customer service team with questions about your application.
It is important to note that a denied New Zealand ETA application does not necessarily mean you are permanently barred from traveling to New Zealand.
By following these steps and addressing the reason for the denial, you may still have the opportunity to obtain a New Zealand ETA and enjoy your trip to New Zealand!
Best things to do in New Zealand for Bahraini tourists
For Bahrain tourists visiting New Zealand, there are a plethora of activities and sights to experience. With the ETA for New Zealand, you can experience all of it and more!
One must-see destination is Milford Sound, a breathtaking fjord located in Fiordland National Park. Visitors can take a boat tour through the fjord, where they will be surrounded by towering cliffs, waterfalls, and wildlife such as seals and dolphins.
Another popular activity is hiking the Tongariro Alpine Crossing, a stunning 19.4-kilometer trail through volcanic terrain and alpine scenery. The hike takes about 6–8 hours to complete and offers unforgettable views of Mount Ngauruhoe and other surrounding peaks.
For those interested in culture and history, a visit to the Waitangi Treaty Grounds is a must. This is the site where the Treaty of Waitangi was signed between the British Crown and Maori chiefs in 1840, which established New Zealand as a British colony. Visitors can take a guided tour to learn about the treaty and its significance, as well as explore the beautiful grounds and traditional Maori architecture.
Finally, for thrill-seekers, there is bungee jumping in Queenstown, considered the "adventure capital of the world." The town offers a variety of activities, including skydiving, jet boating, and zip lining, but bungee jumping is perhaps the most iconic, with options for jumps ranging from 43 to 134 meters.
Contact us with any questions about the New Zealand ETA
If you have any questions about the application process for the New Zealand ETA, and can't find the answer on this page, simply contact us via online chat or email at [email protected].