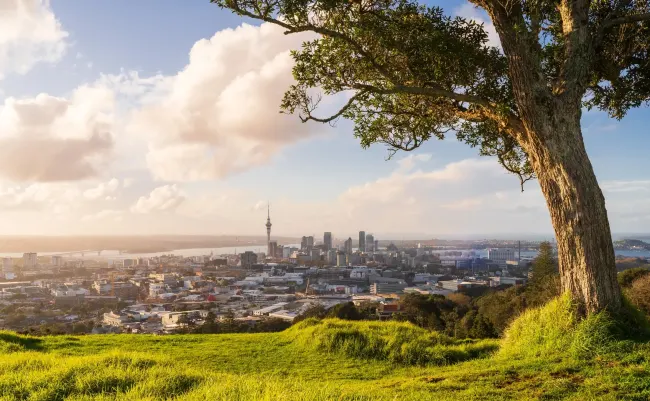 New Zealand is a breathtakingly beautiful country known for its stunning landscapes, diverse wildlife, and friendly locals. It is a dream destination for many Saudi Arabians with its snow-capped mountains, lively cities, and numerous cultural sites.
Fortunately, Saudi citizens can visit New Zealand without applying for a New Zealand visa. Instead, they can simply apply online for an Electronic Travel Authority (ETA) before their trip.
iVisa is here to help simplify the visa application process and make it hassle-free. Let's get started and explore the wonders of New Zealand!
What is the New Zealand ETA?
The New Zealand Electronic Travel Authority (ETA) is an online authorization that allows Multiple Entry into New Zealand. It serves as a visa waiver for certain countries, including Saudi Arabia, allowing citizens to visit New Zealand without a traditional visa.
The ETA provides a convenient and streamlined option for nationals from visa-waiver countries, such as Saudi Arabian citizens looking to travel to New Zealand for tourism or business purposes.
Please note that you can't use the ETA to work in New Zealand. For that, you would need to apply for a work visa via the New Zealand embassy or consulate near you.
Do Saudi Arabian citizens need an ETA for New Zealand?
Saudi Arabia is a visa-waiver country, meaning that citizens only need to apply for the ETA to enter New Zealand for tourism or business purposes.
The good news is that applying for the ETA is easy and can be done online in just a few minutes. You don't have to leave the comfort of your couch or waste time waiting in long queues at the embassy.
iVisa can assist you with your online ETA application and make it a stress-free experience. All you need to do is provide some basic information, and you're good to go!
How Long is the New ETA valid for Saudi Arabian citizens?
The New Zealand government provides the ETA for multiple entries, valid for 2 years after issued. The length of stay per entry is limited to a maximum of 90 days Per Entry.
The ETA will indicate the expiration date once it's issued to you. It's important to know that you can only enter New Zealand after the start date shown on your visa.
What are the eligibility requirements for a New Zealand ETA for Saudi Arabians?
To be eligible to apply for the New Zealand Tourist ETA online, you must meet certain requirements:
Firstly, you must have the necessary documents required for the application process. We'll discuss these below.

Secondly, you must be a citizen of a visa-waiver country, such as Saudi Arabia.

Finally, you must meet specific good character requirements, including having no serious criminal convictions and not being deported, removed, or excluded from any other country.
New Zealand ETA document requirements for Saudi Arabians
Applying for New Zealand ETA through iVisa is straightforward. Our team will do most of the work for you! You just need to provide the correct information and documents to start the process.
The following documents and requirements are required to apply:
A valid passport: the passport must be valid for at least three months beyond the intended departure date from New Zealand. There should also be at least one blank page for stamps.

A recent passport-sized digital photo. If you don't have one, iVisa can help you with our handy digital photo service.

Travel dates: You must provide the dates of your arrival and departure.

A valid email address: When you apply for the New Zealand ETA, a confirmation with a reference number will be sent to your email address. You can either print it out or save it to your device.

Payment method: iVisa offers several payment options, such as a credit/debit card or PayPal.
Once you complete the form, you'll receive an email confirmation with the New Zealand Electronic Travel Authority document. Check your SPAM folder if you can't find it in your inbox.
New Zealand ETA requirements for children in Saudi Arabia
Minors, just like adults, must meet ETA requirements to visit New Zealand without a visa, if they come from Saudi Arabia.
The application can be made on behalf of the child by the parent or guardian, but each person in the family or group must have their own ETA. You can easily apply by clicking 'Add another person' during the iVisa application process.
New Zealand ETA passport requirements
To enter New Zealand and apply for the ETA, Saudi Arabian citizens must meet the following passport details and requirements:
The passport must be valid for at least three months beyond the intended departure date from New Zealand.

The passport must have at least one blank page available for stamps.

If the Saudi Arabian citizen holds a passport of an additional nationality, they must apply for the ETA with the same passport they will use to travel to New Zealand.
New Zealand ETA photo requirements
To apply for the New Zealand ETA, Saudi Arabian citizens must provide two digital passport-sized photos that meet the specific requirements outlined by the New Zealand government.
Here are the details:
The photo should be between 500KB and 10MB in size, with dimensions of 35mm by 45mm.

It must be in color.

The subject's head should cover 80% of the picture, with a size between 32mm-36mm, centered, and facing the camera.

The photo should have been taken within the last 6 months, with a light-colored, clear background (white is unacceptable).

The applicant should not smile, their mouth should be closed, while their eyes must be visible and open.

Glasses are allowed as long as they don't block the view of your eyes.

Facial hair is allowed.

Headgear is only permitted for religious or medical reasons.

The subject should avoid wearing the same color as the background.
To help you get the perfect photo that meets all these requirements, iVisa offers a handy and affordable digital photo service!
New Zealand ETA application: How to apply in Saudi Arabia
Now that we have covered the details of the New Zealand ETA requirements, we have come to the most important part: how to apply!
The process is straightforward and can be done from any electronic device. With iVisa, you can do it in less than 10 minutes without filling out lengthy and complicated forms or making a trip to the embassy.
Here are the simple steps to apply for your New Zealand ETA:
Step 1: Complete the iVisa online form with your general information and select the desired processing time.

Step 2: Check the information in your application form carefully and then make the payment with your credit or debit card.

Step 3: In the last step, upload all the additional required documents and submit the application form.
It's important that you follow each step carefully.
Fun fact: iVisa's application forms are 50% shorter than typical government forms, making the process much easier. Plus, you can fill out the forms at your own pace and contact our expert customer service team at any time.
New Zealand ETA fee: Cost of the ETA for Saudi Arabian citizens
The New Zealand Tourist ETA has a government fee of US$37 USD, which must be paid during the application process. However, for your convenience, iVisa offers three different processing times to choose from, each with varying costs.
Here are the options with the corresponding visa fees and processing times:
Standard Processing: This option costs USD $95.99 for each applicant and takes approximately 2 days to process.
Rush Processing: This option costs USD $137.99 for each applicant and takes approximately 6 hours to process.
Super Rush Processing: This option costs USD $184.99 USD for each applicant and takes approximately 2 hours to process.
Choosing the right processing time is important to ensure your ETA is delivered in time for your trip. So, if you're a Saudi Arabian citizen planning to visit New Zealand, be sure to consider these options and choose the one that best fits your travel plans.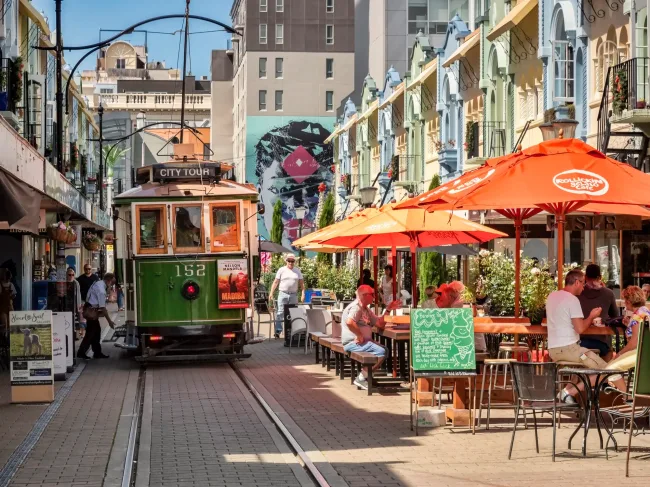 My New Zealand ETA in Saudi Arabia was denied. What should I do?
To apply for a New Zealand ETA, providing accurate information and necessary documentation is crucial. In case your ETA application is denied, you can always apply again with the correct information or additional documents.
To avoid rejection and increase the chances of approval, you can use our user-friendly online application process, which takes no more than 15 minutes to complete.
Applying with iVisa also guarantees the following benefits:
At iVisa, we make visa applications stress-free with our team of experts who ensure that your application meets all government requirements with 100% compliance.

Our simplified form eliminates tedious questions and complicated forms on government websites and instead features easy-to-answer questions.

You can complete the application at your own pace, make changes as needed, and save your progress to continue later.
Does the ETA ensure entrance to New Zealand?
The New Zealand ETA is a crucial initial step toward entering the country but doesn't guarantee entry.
The customs officer at the New Zealand border or port of entry can deny you entry if you fail to meet the entry standards or pose a threat to national security or interests.
What to expect when you get to New Zealand
When you reach the immigration desk in New Zealand, it's crucial to have all the required documents prepared. Your passport, ETA, and evidence of payment of the International Visitor Conservation and Tourism Levy (IVL) are among the most important documents to have on hand.
If the immigration officer reviews your papers and finds them satisfactory, they will stamp your passport and allow you to enter New Zealand.
Do I need the New Zealand ETA transiting through the Auckland International Airport?
If you plan to transit through New Zealand to another country, you must apply for an NZeTA (New Zealand Electronic Travel Authority) before your trip if you:
Hold a passport from a country on the list of transit visa waiver countries, or

Are a citizen of a country on the list of visa waiver countries and territories
Top things to do in New Zealand
Here are the top 5 things to do in New Zealand:
Explore the natural wonders: New Zealand is renowned for its stunning natural beauty, from the snow-capped mountains of the Southern Alps to the pristine beaches and lush rainforests. Some of the must-visit spots include Milford Sound, Franz Josef Glacier, and the Bay of Islands.

Experience Maori culture: New Zealand's indigenous Maori culture is rich and vibrant, with unique customs, art, and cuisine. You can visit a traditional Maori village, attend a cultural performance, and sample the delicious Hangi, a Maori feast cooked in an underground oven.

Adventure sports: New Zealand is a playground for adrenaline junkies, with a wide range of adventure sports on offer, including bungee jumping, skydiving, and white water rafting. Queenstown is known as the adventure capital of New Zealand.

Visit the cities: New Zealand offers a vibrant mix of culture, food, and entertainment. Auckland is the largest city and a great place to start your trip, with its stunning harbor, world-class restaurants, and nightlife. Wellington, the capital, is known for its creative arts scene and coffee culture.

Wine tasting: New Zealand is famous for its wines, particularly Sauvignon Blanc and Pinot Noir. You can take a wine tour and visit the vineyards in the Marlborough and Central Otago regions, sample the wines, and enjoy the stunning scenery.
Where can I learn more?
In case you have any queries regarding the New Zealand ETA, our customer support team is always ready to assist you around the clock via online chat. Additionally, you can drop us an email at [email protected].