Citizens of Afghanistan must carry a New Zealand Visitor Visa to travel to New Zealand without problems. At this moment iVisa.com does not offer the services of applying for this document.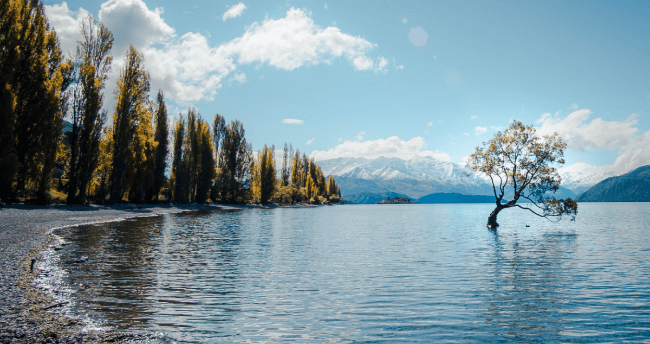 However, we do provide the application process of the Health Assessment which is important to enter the country due to the current Covid-19 pandemic.
Want to learn more about the Health Assessment? Continue reading all about it in our FAQs.
Frequently Asked Questions
Do I need a vaccine to travel to New Zealand as a citizen of Afghanistan?
There are 2 vaccines that the World Health Organization recommends to be vaccinated against before traveling: Hepatitis A and Hepatitis B.
In addition, due to the world pandemic, the Covid-19 vaccine is also recommended to ensure the safety of local citizens.
New Zealand Visitor Visa for the Citizens of Afghanistan. Learn more about it with iVisa.com in our FAQs.
Do I need a PCR Test to travel to New Zealand as a citizen of Afghanistan?
Visitors from Afghanistan must present a negative PCR, RT-PCR, and TMA, LAMP, or Antigen negative test result taken within 72 hours before departure. Except for minors younger than 2 years of age. New Zealand Visitor Visa for the Citizens of Afghanistan. Learn more about the Covid-19 restrictions with iVisa.com below.
Do I have to quarantine upon arrival in New Zealand as a citizen of Afghanistan?
Yes! All visitors must quarantine for 14 days in the managed facility accommodations selected by the New Zealand government. New Zealand Visitor Visa for the Citizens of Afghanistan! iVisa.com wants you to travel in the safest way possible, so keep reading for more info.
What is the Health Assessment, and can I apply for it?
The Health Assessment is a document that allows the New Zealand government to have all your personal information in case of a Covid-19 or any health-related emergency.
You can apply following these 3 simple steps.
Step 1: Complete our online form and select the processing alternative.
Step 2: Review that all your personal information is correct before selecting your payment method.
Step 3: Upload all the required information.
New Zealand Visitor Visa for the Citizens of Afghanistan! Due to the pandemic, you cannot enter the country without the Health Assessment.
What are the application processing costs for the Health Assessment?
There are 3 options you can choose from.
Standard Processing: This takes a while to be delivered, usually this is the best option if you don't need to travel soon.
Rush Processing: This is a faster option than the Standard Processing option. However, it costs a little more.
Super Rush Processing: By paying the highest price you will assure that you get your documents delivered as soon as possible.
New Zealand Visitor Visa for the Citizens of Afghanistan! - Contact our experts if you need more information.
What documents do I need to submit to apply for the Health Assessment document?
Passport personal information with at least 6 months of validity.
Negative PCR Covid Test result.
Your email address.
Payment method can be credit or debit card.
Can iVisa.com be trustworthy?
Yes! We are 100% committed to our clients, that is why we make sure that our processes are of the highest quality to provide you with your travel documents on time. Hundreds of clients trust us.
I have more questions about your services, who can I talk to?
For more information about iVisa.com you can always contact our customer service team. They are available 24/7.
iVisa.com Recommends
When you are visiting New Zealand, be sure to visit Auckland. This amazing city has wonders everywhere, one of them is Mt Eden in Kingsland and Mt Eden, an iconic volcano approximately 196 meters above sea level.
During your visit, you will be able to observe the symmetrical crater that is approximately 50 meters deep known as Te Ipu Kai a Mata'aho or the god of things hidden in the earth. For the locals of the city, this place is considered sacred, and therefore the crater cannot be visited, however, you can explore the rest of the mountain.
One starts at the base of the volcano where you can find 6 different trails to choose from. The hikes to the base are usually not very difficult to accomplish, but it depends a lot on your physical condition. Due to the historical and cultural importance of the site, all visitors are asked not to leave the established trail, so as not to damage the heritage of the site.
When you finish your tour you can visit the Maungawhau Visitor Experience Center. Opened in 2019, this place gives you all the extra information about the site and also showcases Maungawhau's Maori historical and cultural history.