As a Venezuelan, you qualify for an upcoming ETA if you're planning to travel to New Zealand for a short period of time. In other words, all the citizens of Venezuela will be able to apply online for a New Zealand ETA.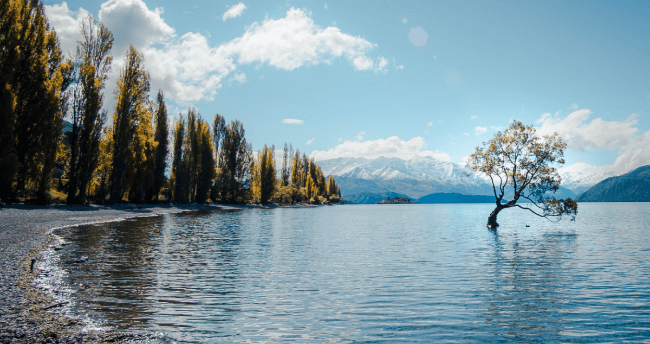 With the help of iVisa.com, you will get your document very fast. Just remember that this is a future possibility, as iVisa.com isn't offering this eVisa yet.
Learn more about the upcoming New Zealand Visitor Visa for the citizens of Venezuela with the information below.
Frequently Asked Questions
Do I have to apply for the Visitor Visa if I'm from Venezuela?
Yes, you must apply for a visa if you're planning to travel to New Zealand and you're Venezuelan. Remember that you can only get a Consular Visa right now, so you have to take a trip to the nearest embassy. However, don't stress too much about it, you'll get the chance to apply for a New Zealand ETA shortly.
As we stated before, iVisa.com is not giving the New Zealand ETA yet, but you can check the eligibility for other e-Visas on this page.
Read below to see more information about the New Zealand Visitor Visa for the citizens of Venezuela.
What documents do I need to apply for the Visitor Visa?
One of the things you will appreciate the most about the online application process is that the list of requirements does not include anything that may be perceived as hard to get. We will ask for the following information and documents:
A valid passport – This is an essential item for your trip. Every traveler must have a valid passport with 3 months of validation minimum, and that start from the flight date. You also need a scan of your passport's information page.
Digital passport picture – For this item, you need to ensure that the photograph was taken recently and that it follows all the passport photo guidelines.
A travel itinerary program – It's required to get valid documentation to show what plans you have in New Zealand.
Proof of accommodation in New Zealand – You can show hotel bookings or even a letter from your host.
Employment list.
Papers that prove your bonds to your home country.
Proof of sustenance –You must offer a piece of evidence that proves you can afford to provide for yourself while you stay in New Zealand. A bank statement, cash, credit cards, etc, will be enough.
E-mail address – iVisa.com will send you the New Zealand ETA via email, so you need to offer a valid e-mail address.
Proper payment methods – We allow you to pay with credit and debit cards.
Please be aware that we will ask for these documents once we launch the online service. FYI, It is not available yet.
Get more information about the New Zealand Visitor Visa for the citizens of Venezuela in the following questions.
What are the processing times and prices for this Visitor Visa?
You'll be happy to know that the price of this document is affordable, but keep in mind that it depends on a single factor: the processing time. We are referring to the processing time option you select during the application process. We provide three options so that you can go for the one that you find most convenient. They are as follows:
Standard Processing – 24 hours- USD 57.00
Rush Processing – 4 hours - USD 77.00
Super Rush Processing – 30 minutes - USD 97.00
Please remember that these prices will be available once we launch the product.
Continue reading below to learn more about the New Zealand Visitor Visa for the citizens of Venezuela.
How can I apply for the New Zealand Visitor Visa for the citizens of Venezuela online?
This document is not available online yet, but once we launch it, you will only have to do the following:
First, you have to complete the online application form on our website and select the processing time.
Second, you have to review the information and pay for the fees.
Third, you must attach the items required to finish the process.
Once you complete this 3-step process, you will only have to wait for your document via email and that will be all!
Is iVisa.com a safe company?
We know trusting online companies is hard with all the risks on the Internet, but believe us when we say we do not jeopardize any private information thanks to our modern software. Better yet, we always inform our clients about the processes we do, which is why we have received thousands of positive reviews.
Can I get more information about the New Zealand Visitor Visa for the citizens of Venezuela?
Yes, you can learn more about this document by contacting our agents or by reading more about it on our website.
iVisa.com Recommends
New Zealand is a nation in the southwestern Pacific Ocean, made of two main islands, both marked by volcanoes and glaciers. The capital, Wellington, is on the North Island, and here you can see the sprawling Te Papa Tongarewa national museum. Wellington's impressive Mount Victoria, along with Fiordland and Southern Lakes on the South Island, were all famous locations for the mythical Middle-earth in Peter Jackson's "Lord of the Rings" saga.
Across New Zealand, you can find everything from untamed wildlife to rich culture. You can also find inspiration in huge mountains and mist-cloaked fjords. Peace is also a nice characteristic in golden beaches curled around tranquil bays. Besides, this is an excellent country to make friends in small towns with big doses of laid-back charm.
We remind you that the best time to visit this country is during the summer months of December to March. Remember that this country is located in the southern hemisphere, which is why it's "summertime" happens differently than in the U.S or countries like Canada.