Visa Policy for Nicaragua
Nicaragua is a wonderful island nation surrounded by the Caribbean and the Pacific Ocean, located on the Central American isthmus. It is home to some of the most beautiful cultures, places to visit, and coastal beaches. You will need an approved visa to enter the country of Nicaragua.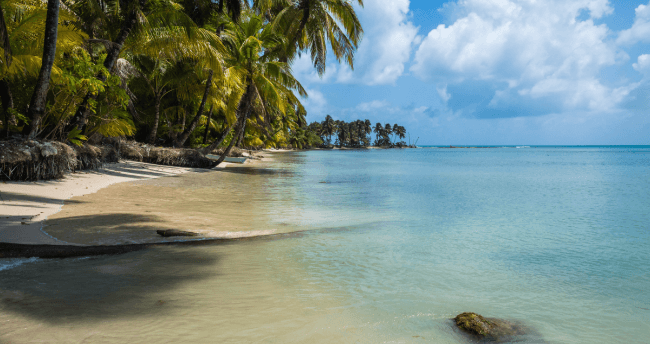 All travelers to Nicaragua will be able to obtain a verified visa from Nicaraguan diplomatic offices in the country of their residence. For some exceptional cases, you might be able to visit Nicaragua for tourist purposes or other short trips without any visa from the embassy. Visitors traveling to Nicaragua should also check if they are eligible to apply for a visa upon their arrival in Nicaragua. You can read more about the Nicaragua visa exclusively on iVisa.com. You must ensure that you have a valid passport and other supporting documents before you begin planning for your trip to Nicaragua.
Start planning for your trip to Nicaragua today
Visa Exemption Policy
According to Nicaragua visa policy, there are at least 92 countries in the world whose nationality will enable you to visit Nicaragua without a visa. However, this arrangement where you travel to Nicaragua without a visa is only applicable for a duration of 90 days. Visitors will be required to prove their eligibility for their welcome in Nicaragua. You will be asked to present the necessary documents to attain travel authorization into the country. One of the often-neglected parts of your visa application process is providing verified bank statements as proof of your ability to financially sustain your visit to Nicaragua.
The following countries do not need a visa for Nicaragua if the members visiting hold a visa or are residents of these nations:
Canada
European Union
United States
Members who hold diplomatic or official passports of the following countries do not need a visa to enter Nicaragua:
Bolivia
Colombia
Cuba
Dominica
Egypt
Grenada
India
Guyana
Jamaica
Kenya
Montenegro
Morocco
Peru
Philippines
Papua New Guinea
Suriname
Serbia
Thailand
Click here to know more about the Nicaragua visa application.
In addition, the Nicaragua visa policy also allows certain countries to avail a Nicaragua visa on arrival. As per the current rules, there are around 73 countries whose citizens can get the Nicaragua visa upon their arrival in the country. In addition, there are many countries that are exempted from transit visas as well.
There are many types of visas that you can apply for before you start planning your trip to Nicaragua. The type of visa that you are applying for will greatly impact the chances of your visa getting approved at the very first instance.
Tourist Visa for Nicaragua
The tourist visa is the most commonly chosen visa for all visitors that are traveling to Nicaragua for a short amount of time. You will be applying for this visa if your intention behind the journey to Nicaragua is for tourism or leisure. You can also apply for a tourist visa if you are planning on meeting your friends or family members in the country. The tourist card costs 10 USD and can be purchased at the Nicaragua airport.
Business Visa for Nicaragua
For all visitors to Nicaragua, there is also the option of applying for a business visa. This is a special visa that will help you engage in business activities during your trip to Nicaragua. With the help of this visa, you will be sure to have the government's approval for your participation in investment activities, seminars, conferences, and exhibitions in Nicaragua.
Student Visa for Nicaragua
The student visa will enable you to study in Nicaragua and the work visa will serve as a work permit for your stay in Nicaragua. You will have to attach verified copies of all the documents supporting your visa application to prove your intentions of staying in Nicaragua.
In addition to the visa application, which is a simple online application form, you will need to meet the currency restrictions for Nicaragua as well. As per Nicaragua visa policy, you will need approximately 10 000 USD to meet the currency limit for your entry into Nicaragua, there are no such restrictions before your exit from the country.
Documents Required for Nicaragua Visa
You will be required to attach a significant number of documents to be able to get approval for your travel authorization as per the Nicaragua visa policy. The list of documents you will need to enter Nicaragua with your visa are:
A valid passport has to be valid for the entire duration of your stay in Nicaragua. The passport should also have enough blank pages depending upon the number of countries you will visit during your trip.
All visitors traveling to Nicaragua will need their onward and return ticket to Nicaragua from their country of residence.
You must possess valid ID proof at all times during your stay in Nicaragua.
Proof of yellow fever vaccination which should have been administered to you at least ten days before your departure. This is very essential for your entry in Nicaragua.
If you possess multiple nationalities, you must possess the passports from all of them.
You will be checked for medical fitness upon arrival and you will be quarantined if you show any signs of illness.
You will have to exit Nicaragua via the same passport that you used to enter it.
You will have to pay a 42 USD departure tax; this should ideally be included in your airfare.
All these documents are subject to the terms and conditions of the Nicaraguan government and the government of your residence. You might be expected to present more or fewer documents depending upon the purpose of your stay and your nationality. If you are worried about your eligibility for the Nicaragua visa, you can check via the visa eligibility tracker that is curated by the team of iVisa.com team.