Visa Policy for Niger
The land of the river Niger is an unexplored haven for all visitors. The Niger visa policy is attempting to bridge the gap between the country's many joyous extractions and its current lack of tourism. If you wish to visit more of Africa, then you must plan a trip to one of the largest countries of Western Africa. It is home to exquisite deserts and rivers and offers many cultural delights as well.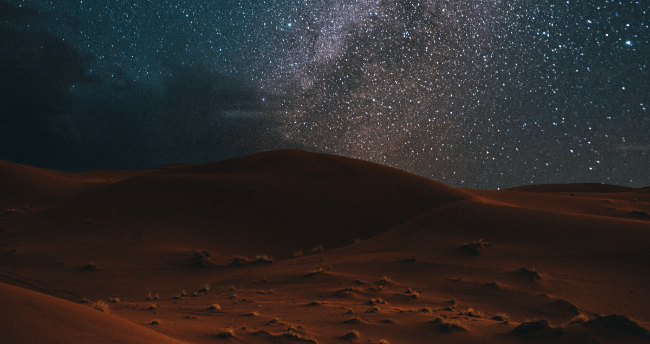 Just like all other Nation States of the world, you will need a valid passport and a visa to enter Niger. You must click here to know more about what other documents are considered valid travel documents by the government of Niger. There are some countries that have signed the Visa Waiver Agreement with the country and are hence exempted from the visa application process. Residents belonging to these visa-free nationalities can visit Niger without a visa but will need other travel documents without fail.
The visa that will help you enter Niger will be your entry and residence permit for the entirety of your stay in Niger. This permit is valid only for a limited number of days as per Niger visa policy. Citizens across nationalities can get their visas stamped at the embassy for Niger in their country of residence.
All travelers visiting Niger will have to pay a sum of money as their visa application fee when applying for the Niger visa. As of the current Niger visa policy, the charges are roughly 155 USD, this amount will not be refunded or transferred in the odd scenario where you will have to cancel your trip to Niger.
Tourist Visa for Niger
You can apply for various kinds of visas when planning your trip to Niger. The kind of visa you are applying for should be based on the length of the trip, the purpose of your stay in Niger, and the nationality you belong to. These factors also affect Niger visa policy and thus will also affect the approval of your visa for Niger.
The nature of your stay refers to all the various reasons why you are visiting Niger. This is essential to ensure the safekeeping of all citizens and residents of Niger. You will have to mention if you are visiting Niger for business purposes, tourist purposes, study purposes, or work purposes.
It is essential to know why you are visiting Niger as it will also determine the duration of your stay. You might also be asked to procure verified and updated documents that shall attest to the reasons behind your visit to Niger. You must thus start planning for your trip to Niger in advance in order to not miss out on any essential documents that are required for the visa approval process.
Documents required for official Niger Visa
You will be required to carry a few documents to obtain your permit to enter Niger. You must make sure that all these documents contain accurate and updated personal information so that your trip can be completed without any obstacles. Click here to know more about Niger visa application.
The documents required for the Niger visa are:
Original passport that should be valid for at least 6 months after you enter Niger.
Proof of yellow fever vaccination, the procedure should have been conducted at least ten days before you depart for your trip to Niger.
2 copies of your photograph, preferably scanned and following the specifications as mentioned on the iVisa.com website.
Confirmed flight booking, round trip details have to be mentioned.
Proof of accommodation like hotel bookings and other details regarding the place of your stay as intended.
Invitation letter- for those wishing to go to Niger for business purposes. *Adequate monetary funds that you will need to sustain your visit.
A travel itinerary that addresses your purpose of stay in Niger.
You might need a few other documents depending upon the purpose of your visit. Some of these extra documents could be:
Sanctioned certificate of leave to prove you have obtained approval for leave from work for your visit.
Salary proof
Proof of business (license/agreement/deed)
Bank statements
Retirement proof
ID card from school or college if you are a student
Birth certificates for visiting minors
Invitation letter for all types of visits to friends or relatives.
Proof of sponsorship
Address proof
Proof of financial support
Recommendation letter from the government of your nationality.
Invitation letter from partners you might be visiting.
The documents required will depend upon your purpose of visit, nationality, duration of your trip among many other such factors.
Start applying for your trip to Niger today
Visa Exemptions
You must be wondering, are there any exemptions to the Niger visa policy? Can any citizens of a particular nationality visit Niger without a visa or with the help of any other travel documentation apart from the Niger visa?
This is a very valid question as the visa application process can be very cumbersome. As a result of a need to expand tourism and invite more visitors to Niger, 19 countries and their people have been exempted from the visa application process for their stay in Niger. These 19 countries are:
Benin
Liberia
Mali
Mauritania
Morocco
Cape Verde
Burkina Faso
Chad
Nigeria
Cote d'ivoire
Gambia
Senegal
Ghana
Sierra Leone
Guinea
Togo
Guinea-Bissau
Tunisia
Hong Kong
In addition to this, the Niger visa policy also ensures that the diplomatic passport holding members of the following nations are also exempt from the visa application process:
China
Cuba
Italy
Turkey
The United Arab Emirates
And lastly, many countries of the world are allowed to stay in transit in Niger without a visa. If you want to know if the country of your nationality is exempt from the visa application process, you must check via the visa eligibility tracker on iVisa.com curated by a team of visa experts.