Visa Policy for North Korea
There is a visa policy for each country that outlines who may enter the country. Visa-free travel may be granted to those with passports from one country, but not so to those with passports from another. It is not always the case that two countries will grant visa-free travel to their citizens since most visa policies are bilateral. You should study the North Korea visa policy for further details.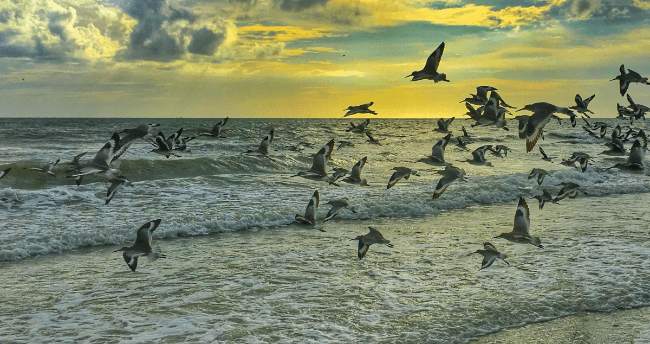 There are no rigid regulations when it comes to visa policies between nations. However, some factors commonly taken into account include diplomatic ties with the other country, illegal immigration patterns if any, as well as cost and tourism factors.
The Democratic People's Republic of Korea (DPRC) is one of the most closed-off countries in the world. Approximately 4,000 to 6,000 visitors visit North Korea every year. Many people don't even realize you can get a North Korea visa. North Korean visas are very simple to obtain through tours, however, the North Korea visa policy is very rigid.
The North Korean tourist visa is available to all countries except South Korean passport holders. Likewise, Malaysian and American passports are currently restricted from visiting North Korea by their respective governments.
Tourist visas for North Korea are not available to professional journalists. In the past, only special events and other exceptional circumstances have allowed journalists to travel to the DPRK. For information about working as a photographer or media worker, please contact Tours. On a tourist visa, you can only visit North Korea for tourism.
Ordinary Chinese citizens who only wish to visit Tongrim County as tourists can enter with only their Chinese ID card for up to two days. Continue reading for more details about the North Korea visa policy.
Tourist Visa Policy for North Korea ‌
For any outsiders to visit North Korea, you either have to be a tourist or a diplomat. North Korea visa policy is very rigid and fixated on certain policies. It regulates the activities of the tourist to extend what they can see and hear inside their borders.
In order to enter North Korea, you must present your passport and obtain a North Korea visa. You will receive three immigration forms that you need to fill out to board your flight or train. Tourists are limited to a small number of people per year, and the length of their stay is limited to a few days. In order to get a visa, you must go through a rigorous application process. You will be traveling with a group of other travelers and will have a single entry visa. North Korea is not accessible by a solo traveler as per the North Korea visa policy.
An application form must be filled out and necessary documents like your passport and medical certificate must be presented. If you're approved for a visa after paying the application fee, you'll receive notice from the authority.
North Korea DPRC Visa
In order to do a private tour, you must first join a group tour. Tour operators authorized to operate in North Korea, such as Uri Tours, Koryo Tours, and YPT Tours, must be used by all tourists to North Korea. Unless you have local guides in Korea, traveling independently to the country is impossible. It is impossible for you to arrange your own North Korean visa.
Most introductory tours to North Korea are typically priced between EUR 400-2200 per person depending on the departure point, the length of the tour, the size of the group, the type of accommodation, the type of room requested, and the mode of transportation. In order to avoid any problems, tours should be applied for four weeks in advance. This deadline can sometimes be shortened, but it is best to adhere to it to avoid any complications. Follow North Korea visa policy for more updates.
The tour you have chosen is going through the North Korean visa application process from the start to the finish after you select the tour that best suits your time, budget, and interest. You don't have to provide them with your physical passport in order to obtain everything they need online. Fees for processing and obtaining North Korean visas are included in the tour price.
You need to submit these items to get a North Korean visa
Completed DPRK Visa Application Form (online)
A Photocopy of Your Passport (Your passport should be valid for the proposed duration of your stay. No additional period of validity beyond this is required)
Passport Size Photo
Afterward, tours will apply for a North Korean visa, and once approved, your North Korean visa will be issued on a separate paper card, not in your passport. These documents are collected by tours at the DPRK consulate in Beijing on your behalf. On the day of departure, you will receive this paper card from the meeting point.
Listed below are countries that need a visa to visit North Korea:
Afghanistan
Albania
Algeria
Andorra
Angola
Antigua and Barbuda
Argentina
Australia
Austria
Azerbaijan
Bahamas
Bahrain
Bangladesh
Barbados
Belarus
Belgium
Belize
Benin
Bhutan
Bolivia
Bosnia and Herzegovina
Botswana
Brazil
Brunei Darussalam
Bulgaria
Burkina Faso
Burundi
Cambodia
Cameroon
Canada
Cape Verde
Central African Republic
Chad
Chile
China
Colombia
Comoros
Congo Republic
DR Congo
Costa Rica
Cote d'Ivoire (Ivory Coast)
Croatia
Cuba
Cyprus
Czech Republic
Denmark
Djibouti
Dominica
Dominican Republic
Ecuador
Egypt
El Salvador
Equatorial Guinea
Eritrea
Estonia
Eswatini
Ethiopia
Fiji
Finland
France
Gabon
Gambia
Georgia
Germany
Ghana
Greece
Grenada
Guatemala
Guinea
Guinea-Bissau
Guyana
Haiti
Honduras
Hong Kong
Hungary
Iceland
India
Indonesia
Iran
Iraq
Ireland
Israel
Italy
Jamaica
Japan
Jordan
Kazakhstan
Kenya
Kiribati
Kosovo
Kuwait
Kyrgyzstan
Laos
Latvia
Lebanon
Lesotho
Liberia
Libya
Liechtenstein
Lithuania
Luxembourg
Macao
Madagascar
Malawi
Malaysia
Maldives
Mali
Malta
Marshall Islands
Mauritania
Mauritius
Mexico
Micronesia
Moldova
Monaco
Mongolia
Montenegro
Morocco
Mozambique
Myanmar
Namibia
Nauru
Nepal
Netherlands
New Zealand
Nicaragua
Niger
Nigeria
North Macedonia
Norway
Oman
Pakistan
Palau
Palestine
Panama
Papua New Guinea
Paraguay
Peru
Philippines
Poland
Portugal
Qatar
Romania
Russia
Rwanda
Saint Kitts and Nevis
Saint Lucia
Samoa
San Marino
Sao Tome and Principe
Saudi Arabia
Senegal
Serbia
Seychelles
Sierra Leone
Singapore
Slovakia
Slovenia
Solomon Islands
Somalia
South Africa
South Korea
South Sudan
Spain
Sri Lanka
Saint Vincent and the Grenadines
Sudan
Suriname
Sweden
Switzerland
Syria
Taiwan
Tajikistan
Tanzania
Thailand
Timor-Leste (East Timor)
Togo
Tonga
Trinidad and Tobago
Tunisia
Turkey
Turkmenistan
Tuvalu
Uganda
Ukraine
United Arab Emirates
United Kingdom
United States of America
Uruguay
Uzbekistan
Vanuatu
Holy See (Vatican)
Venezuela
Vietnam
Yemen
Zambia
Zimbabwe
Learn more about the North Korea visa
Other Visa Information for North Korea
Holders of diplomatic or service passports of the following countries can visit without a visa:
Albania
Kyrgyzstan
Serbia
Belarus
Laos
Switzerland
Bulgaria
Latvia
Syria
China
Mongolia
Tajikistan
Cuba
Montenegro
Ukraine
Indonesia
Myanmar
Vietnam
Iran
Russia
Zimbabwe