From January 29th, the Norwegian Government has imposed measures to decrease the COVID-19 cases in the country. Among these exceptional measures, we can find:
1) the limitation of people who can enter the nation (only citizens, legal residents, and other minority groups can do so, 2) they need to deliver a PCR negative test and a Norway Entry Registration 3) they need to self-quarantine for 10 days.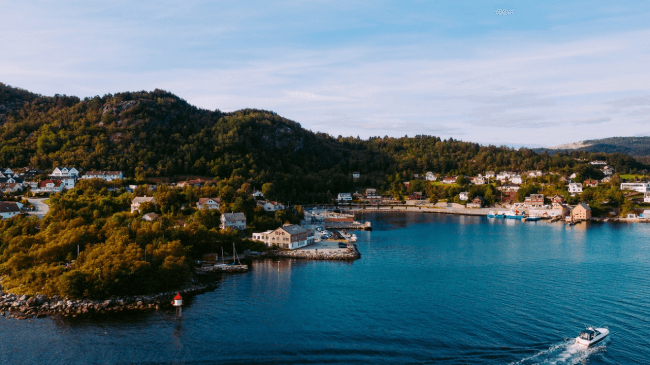 One possible place to spend those days is at a Quarantine Hotel. The cost of staying at a Norway Covid Hotel is USD 49 (about 500 NOK) per night for adults and young adults over 18. Children between 10 and 18 years old have to pay USD 29.50 (about 250 NOK) per night, and kids under 10 will not pay anything.
Keep in mind, you must already have the Norway Entry Registration before landing, which can make you miss your focus on the Norway Covid Hotel and COVID-19 test arrangements. iVisa.com desires to discharge from this, so we have designed an online service that can get the registration for you.
Get started with your application
What are the immediate steps to receive iVisa.com's support to get my Norway Entry Registration?
Access to our Online Application Form.
Fill out the form with your information and transfer through our platform the needed documentation.
Select the processing speed alternative that fits you the most.
Send us your application (Our specialists will check it, procure it, and we will contact you if you should change something).
Get your document according to your processing speed alternative
Print your registration and fly safely.
Apply for your registration form
Why is it a good idea to secure my Norway Registration Form in advance?
If you apply for your registration form in advance, you will have more time to organize the logistics details of your journey. You can define faster in which Norway Covid Hotel will you spend your quarantine and get COVID-19 tested at the correct times.
Apply for your registration form now.
Frequently Asked Questions
How is my country categorized in Norway?
Red countries: Bulgaria, France, Italya, Malta, Portugal, Romania, San Marino, Spain and Vatican City
Dark red countries: Andorra, Austria, Belgium, Croatia, Cyprus, Czech Republic, Estonia, Faroe Islands, Germany, Great Britain, Greece, Greenland, Hungary, Iceland, Ireland, Latvia, Liechtenstein, Lithuania, Luxembourg, Monaco, Poland, Slovakia, Slovenia, Switzerland and the Netherlands
Countries outside of the EU/EEA, Switzerland and the United Kingdom: The rest of the world.
Do I need a COVID vaccine or vaccination certificate to enter Norway?
Yes, Norway has been taking steps to restore travel within its borders. Travelers who have proof of vaccination accepted by Norway (mentioned below) or travelers who are coming from the country categories except "grey countries" can travel to Norway.
Norway accepts COVID-19 certificates from the following countries: Belgium, Bulgaria, Denmark, Estonia, Finland, France, Greece, Ireland, Italy, Croatia, Cyprus, Latvia, Lithuania, Luxembourg, Malta, Netherlands, Poland, Portugal, Romania, Slovakia, Slovenia, Spain, Sweden, Czech Republic, Germany, Hungary, Austria, Albania, Andorra, Armenia, Faeroe Islands, Georgia, Iceland, Israel, Liechtenstein, Morocco, Moldova, Monaco, New Zealand, North Macedonia, Norway, Panama, San Marino, Serbia, United Kingdom, Switzerland, Turkey, Ukraine, Vatican City.
Travelers are regarded as fully vaccinated when it has been more than one week since their second dose, or three weeks have passed since they received their single-dose vaccine.
Since information may change quickly, we advise you to follow up on the latest Norway travel updates and/or contact your local embassy.
Do I need to take a COVID-19 test before traveling to Norway?
COVID test prior to arrival: PCR within 24 hours for travelers without proof of vaccination/recovery.
COVID test on arrival: Unvaccinated travelers will be tested on arrival.
COVID test exemptions: Children under 18 and travelers with proof of full vaccination/recovery are exempt from testing requirements.
Requirements for all travelers arriving from South Africa, Namibia, Zimbabwe, Botswana, Mozambique, Lesotho, Eswatini and Malawi
COVID test prior to arrival: PCR or antigen within 24 hours.
COVID test on arrival: Antigen test on arrival.
COVID test after arrival: PCR test within 24 hours after arrival and again within 7 days.
Do I have to quarantine once I arrive in Norway?
Quarantine requirements for vaccinated arrivals from red and dark red countries: There are no quarantine requirements.
Quarantine requirements for unvaccinated arrivals from red and dark red countries and countries outside of the EU/EEA, Switzerland and the United Kingdom: 10 day quarantine which can end early with a negative PCR test result within 72 hours of arrival.
Requirements for all travelers arriving from South Africa, Namibia, Zimbabwe, Botswana, Mozambique, Lesotho, Eswatini and Malawi: 10 days in quarantine hotel, which can travelers can leave for self isolation with a negative PCR test on day 3. Day 7 testing can end self-isolation.
What is the price for my Norway Entry Registration and when will it be ready?
The prices for the Entry Registration are established considering the time you want your document to be available:
Standard Processing Time Alternative: By paying

USD 20.00

, you obtain it in

24 hours

.
Rush Processing Time Alternative: By paying

USD 35.00

, you acquire it in

8 hours

.
Super Rush Processing Time Alternative: By paying

USD 60.00

, you get it in

4 hours

.
Access the Entry Registration Application NOW
I want to start my process now with iVisa.com, where should I begin?
Finish filling out your basic details here, including the upload of your scanned passport.
Select one of our processing time alternatives (Standard, rush, or super rush).
Check once again to see if all your details are correct.
Pay us with Paypal or your valid credit or debit card.
Submit your application.
What happens If I have doubts before or throughout the process?
If you have difficulties or questions before or during the process, we are glad to answer any concerns. Our Customer Care Help can clarify any doubt about the process or Norway Covid Hotel. Please write us, we are here for you at any time on any day (all days including weekends and holidays).
Is there another requirement besides the Norway Entry Registration to access the country?
Yes, there are 3. First, you need to hand out COVID-19 negative PCR or antigen test results taken not later than 24 hours from your departure. Second, you have to get tested again in the airport. Third, you must self-quarantine for 10 days at your residence or a Norway Covid Hotel.
Do not waste time and Get your registration now
Is the entry registration free?
Yes, you can get it for free. But as stated before, we can do the work for you. Apply now and just wait for your document to be ready. In the meantime, keep preparing for your trip, and do not waste your time.
Is iVisa.com a solid and safe service?
Yes, we are backed by several years of experience, exceptional results, thousands of pleased customers, and millions of travel documents processed. See what our customers say and Apply for your entry form now.
iVisa.com recommends
Embrace the Blåisvatnet lake! This lake is one of the most picturesque in Norway, located in Lyngenfjord, close to the Finland border. It is the ideal destination for all kinds of outdoor sports.
You can practice any activity you can imagine in this very special place crowned by a brilliant blue lake and surrounded by mountains. Its intense color makes Blåisvatnet perhaps the most striking lake in Norway, it is considered one of the hidden treasures of northern Norway thanks to the mixture of clay and freshwater from the glacier, which creates a blue color that you have never seen before.
Hiking to Blåvatn is one of the best outdoor activities to get close to nature, thanks to the unimaginable sightseers of glaciers. It is also a charming lieu to chase the northern lights! If you come in winter, it is a great spot to practice skiing.