Traveling to Norway isn't a complicated task if you have a passport from El Salvador. Starting in 2022, you'll be able to get to know this country very easily thanks to the ETIAS system.
For some, this process may seem just as tedious as others since countries like El Salvador don't require a visa to go to Norway, with a passport is enough. But it's important to mention that the ETIAS was implemented as a security measure for this country and Europe. Also, it won't be an expensive or difficult document to obtain.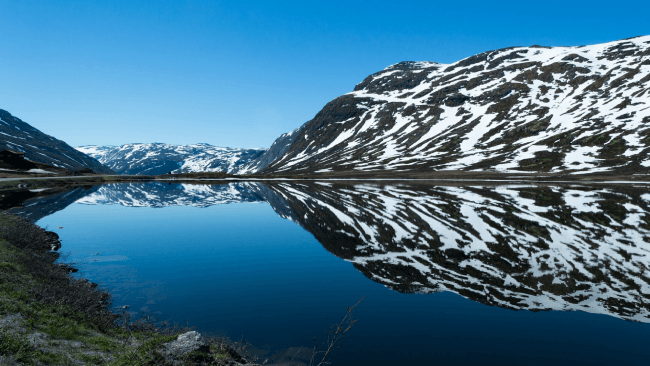 The Norway ETIAS for Citizens of El Salvador will be available through an online form, which you can find at iVisa.com. By filling in this form, you'll receive your ETIAS by email in no time.
But to get to know this whole process more precisely, we invite you to read this article.
Frequently Asked Questions
What is the Norway ETIAS visa-waiver program and why is it important?
Before applying for your Norway ETIAS, you should know what it consists of. The ETIAS or ETIAS (European Travel Information and Authorization System) is an electronic program available for those who have visa exemptions to enter Norway. This program is quite simple and is available only through a web form.
Still, the process of official websites can be a bit tedious because the servers get crowded very easily. For this reason, there are companies like iVisa.com that are ready to simplify this process and make it more enjoyable for you.
Keep in mind that the Norway ETIAS for citizens of El Salvador will be necessary for you to enter Norway and from there travel to other countries in the Schengen zone if you wish.
I have a Salvadorian passport, do I have to apply for the Norway ETIAS?
If you want to visit Norway before 2022, then you won't have to apply for the ETIAS because it wouldn't be launched yet. But, from 2022 and on, you'll need the Norway ETIAS for Citizens of El Salvador to enter this country safely and easily. The ETIAS is also obligatory if you travel to other nations in the Schengen Area.
Every citizen who's exempt from a Schengen Visa can apply for the ETIAS. If you're not a citizen of El Salvador but you're living there and you want to visit the Schengen Area, then it's better to use our Visa Checker Tool to make sure that you won't need other requirements like a paper visa to enter the Schengen area.
How long can I stay in Norway if I have an ETIAS?
The Norway ETIAS will have a validity of 3 years or until your passport expires. Regarding the maximum-stay allowed in Europe, you'll be able to stay there for 90 days as soon as you arrive in the Schengen Area.
Don't forget that ETIAS is useful only for tourism, business, or medical purposes. You cannot exceed the limit of days and you shouldn't also seek paid work while staying there.
What do I need to get the Norway ETIAS?
Since you have to apply for the Norway ETIAS for Citizens of El Salvador before traveling to Norway, you should know what items are necessary to get it. You won't need many things at all, and that's why the process is a lot easier than other visa processes. The items you need are:
A valid Salvadorian passport
Your current and valid email address to get your document safely.
A valid credit/debit card, or Paypal account because you'll have to pay for the document.
What are the processing times and prices for the Norway ETIAS?
The Norway ETIAS isn't free, it has a price. However, there's not an official price yet because the document isn't ready. The only thing we can tell you by now is that the average cost will be €7 but it doesn't include iVisa.com's fees.
But, you shouldn't worry about our fees, as we guarantee that these prices won't be too expensive and they'll change a little according to the processing time you select. At iVisa.com you can choose one of the following 3 processing times:
Standard Processing Time, if you want to get your document fast and easy but for an affordable price (especially if you're not in a rush).
Rush Processing Time, if you prefer to wait less and pay a bit more.
Super Rush Processing Time, if you're in a rush and you want your document asap. The price will be more expensive, of course.
How can I apply for the Norway ETIAS for Citizens of El Salvador?
Applying for the Norway ETIAS for Citizens of El Salvador isn't difficult or time-wasting, especially if you use iVisa.com's form. By using our form, you'll only have to follow this simple 3-step method:
Step one, write your basic information in the application form, and don't forget to select the best processing time for you.
Step two, review the personal information you offered so you can continue with the payment.
Step three, attach the documents required, and after that, finish the process by clicking on 'submit'.
Once you're ready with this process, you just have to wait for your ETIAS via email inbox, and that's everything!
Don't worry if you have issues while applying, you can reach out to iVisa.com's customer service to get better and quicker assistance.
Is it safe to use iVisa.com?
By using iVisa.com, you don't have to stress about hacked information or something similar because we have a high-quality platform that won't allow anyway unauthorized intervention that easily. We can guarantee that it's safe to use iVisa.com's application form to get your Norway ETIAS for Citizens of El Salvador. If you have doubts about it, you can check our clients' reviews with more than 20,000 positive comments.
Where can I get more information?
We're always available via chat online, so you can contact our customer service if you have doubts about our services or the ETIAS online form. You're also free to take a look at our website to read other useful information.
By now, we can safely say that the Norway ETIAS for Citizens of El Salvador won't be a difficult travel authorization to get, so once it is available on our website, why not apply for it!