Macao is one of the countries that are privileged enough to travel to the Schengen Area hassle-free and visa-free. Norway, as one of the countries in the Schengen Area, has a visa waiver agreement with Macao and 61 other territories and sovereign nations. However, the people of Macao and other visa-exempt travelers will need a new authorization to be able to enter Schengen countries.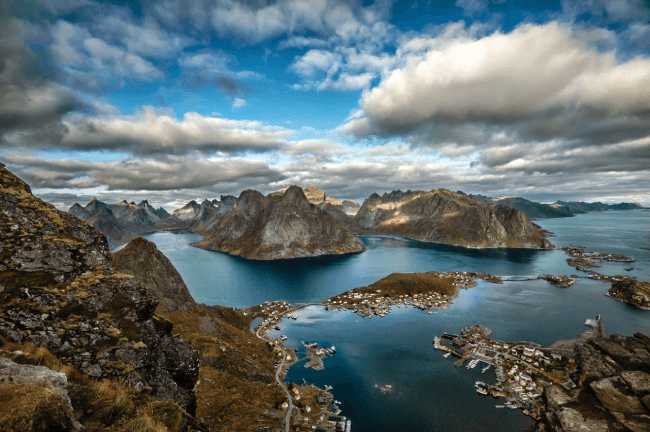 Starting in 2022, all those with visa waiver privileges, including Macao, will have to apply for a travel permit before entering a country that is a part of the Schengen Area like Norway. This travel authorization will be issued by a system called ETIAS, which stands for European Travel Information and Authorization System.
The ETIAS is designed to enhance the security system in place within the Schengen Area. Some of its benefits include time-saving processes and improved safety for visitors and citizens of the region. Eligible travelers must acquire the Norway ETIAS for citizens of Macao prior to their arrival.
Frequently Asked Questions
Why do citizens of Macao need to apply for ETIAS?
There are 62 non-Schengen countries and territories, including Macao, enjoying a visa waiver agreement with Schengen Zone member states. Their citizens can enter the Zone without applying for a visa. They are essentially invisible to immigration authorities until the day they arrive at the point of entry and anyone could be a security risk.
Because of this, the European Council created a system that requires all visa-exempt countries to get a travel authorization like the Norway ETIAS for citizens of Macao before entering the region. This is to enhance border security and management protocols already in place. The system is intended to combat and prevent terrorist acts and undocumented migration.
How long is the Norway ETIAS valid for?
The Norway ETIAS for citizens of Macao can be used for a max of 3 years. The allowable number of stays in the Schengen Zone is up to 90 days within any period of 180 days. Do not exceed the maximum duration of stay, otherwise you might face serious trouble like deportation, banning from the ETIAS application, or even from entering the country.
Can I travel to the Schengen Area more than once?
Yes. Norway ETIAS for citizens of Macao is a multiple-entry travel authorization. You can enter as many countries as you want, as long as you initially enter the destination you have applied your ETIAS for.
I am traveling with a minor. Do I have to apply for a separate ETIAS?
Citizens of visa-exempt countries must have an ETIAS authorization on hand before traveling to Europe, no matter their age. The Norway ETIAS for citizens of Macao are required for all age groups. However, individuals under the age of 18 and over 70 are not charged for the application fee.
How is the ETIAS beneficial for travelers?
Norway ETIAS for citizens of Macao has a positive impact on the Schengen Zone. Listed are some of the benefits of the system.
Improves safety. The system has access to major security databases that helps provide information about the applicant, which aids in deciding whether to grant authorization for entry or not.
Saves time. Travelers will be able to pass through the immigration check quicker since holders have already been screened.
Enhances border management. The system uses tools to track the movement of travelers within the region, helping to manage immigration in the Schengen Area effectively.
I have questions that have no answers yet, where can I reach you at?
If you have any concerns or questions, do not hesitate to reach out to our customer support specialists at iVisa.com. We are available 24/7. You may also send us an email at [email protected].
Can I use the service of iVisa.com for Norway ETIAS?
We can help you process the Norway ETIAS for citizens of Macao. With our simple application form and great customer service, it is the easiest and quickest application you will ever have.
Check out the comments of our previous customers!