This Scandinavian country is a paradise for lovers of the great outdoors. Norway offers a perfect environment for hiking, camping, fishing, skiing, snowboarding, and enjoying the spectacular Northern Lights.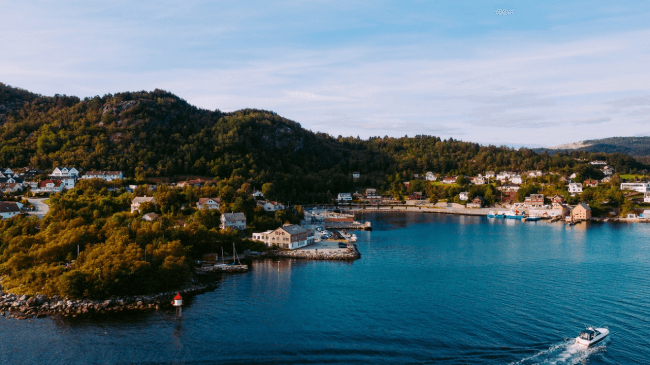 If all this is within your plans when it comes to fantasizing about a dream vacation, then the following lines will be of interest to you. By the end of 2022, a new European Travel Information and Authorization System (ETIAS) will be implemented. An electronic authorization to travel to the Schengen area that Singapore citizens will need from the aforementioned period.
If you plan to travel to Norway after 2021, then you can apply for the Norway ETIAS for citizens of Singapore here and get your authorization through iVisa.com service.
Frequently Asked Questions
What is the ETIAS function?
The ETIAS function is to strengthen the security of the borders of the countries that are part of the Schengen zone and prevent possible attacks on any of these nations, keeping both its citizens and its visitors safe. Three micro-states are part of the Schengen area de facto, and you can also have access to them. These are Monaco, San Marino, and Vatican City.
How many times can I visit Norway with the ETIAS?
You can visit Norway as many times as you want during the years your ETIAS is valid, which can be for three years or until your passport expires. During all your visits, you can only stay up to 90 days in 180 days. If you wish to extend your visit and remain in the country, then you should probably apply for a visa.
What do I need for the Norway ETIAS for citizens of Singapore?
You will need to apply online, pay the fee, and wait for the ETIAS in your email inbox. When applying on your own, you might find extra requirements than when using our services. To start the application, you will have to provide the following requirements:
Your Singapore travel document.
Email address.
Payment via debit/credit card, or Paypal.
The Paypal method of payment is an option only available through our services.
Is the Norway ETIAS for citizens of Singapore costly, and will I wait long to get it?
When you apply with iVisa.com, three options will make the process more cost-effective for you. Each option has a different processing time and price range that you can pick based on what you need.
The standard processing time is designed for those who want to save money and don't mind waiting a few days for their ETIAS to be in their email.
The rush processing time is faster than the standard, and therefore, also a bit more expensive.
The highest in the price range is the super rush processing time, but you will get your electronic authorization in a couple of hours.
Will I be able to get my ETIAS with iVisa.com?
Yes, you will be able to get your Norway ETIAS for citizens of Singapore through iVisa.com. With us, the application process is easier, faster, and more efficient since our experts will make sure that the documentation is filled in properly. They're also prepared to deal with and solve any unexpected situation during the application process. For your application with us, you will need to complete the next steps.
Step one: Fill in the online form here and choose one between one of the processing times.
Step two: After reviewing your application form to make sure everything is correct, complete the payment of the fee.
Step three: Send the online form along with the documents required and wait for your ETIAS, which should be in your email as soon as the time processing you chose states it.
How safe will my data be with iVisa.com?
Your data will be very safe with us. Our modern platform was built to be the ideal partner for our team to make sure that your private information stays protected. Keeping your data safe is our priority, just as others have noticed while fulfilling their application process with us. Check the reviews and see for yourself!
How can I learn more?
Check out our website for more details and frequently asked questions on the Norway ETIAS for citizens of Singapore, and stop by our blog to read about other countries and the services we provide for them. If you have any more questions, we invite you to contact our customer service.