For those who visit Norway, Oslo, the capital, must be a must. The capital city is full of several museums and buildings that will catch your attention, as well as parks and waterslides that give the place a magical touch.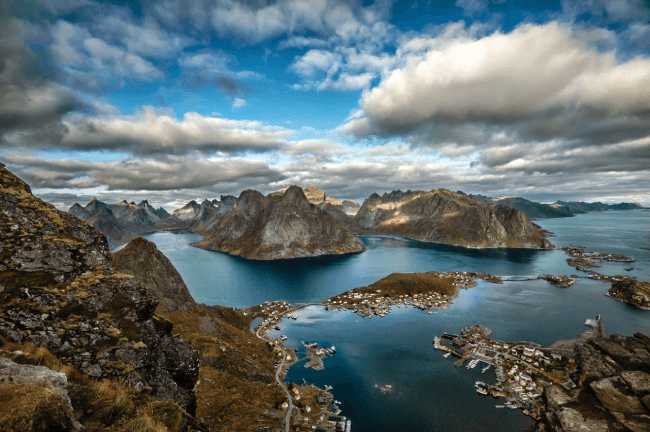 Lovers of seafood can also delight in the fresh local salmon and cod. To sample the culinary delights of Norway, as well as the landscapes, museums, and parks, travelers from Timor will need the new ETIAS from 2022.
Here we will tell you how to apply for the Norway ETIAS for citizens of Timor through our secure and modern iVisa.com platform, where we will take your application with attention, care, professionalism, and speed.
Frequently Asked Questions
Will the Norway ETIAS for citizens of Timor be required for all Europe?
No. The ETIAS will only be required for the European countries that are part of the Schengen zone, which means that you will only need the ETIAS to visit and transit through Austria, Belgium, Luxembourg, Netherlands, Germany, France, Spain, and Portugal. Plus Sweden, Finland, Denmark, Lithuania, Latvia, Estonia, Poland, Slovakia, Hungary, Slovenia, Italy, Greece, Czech Republic, and Malta. As well as Iceland, Liechtenstein, Norway, Switzerland, and the three microstates Monaco, San Marino, and Vatican City.
Can a citizen of Timor work with the Norway ETIAS?
No, the Norway ETIAS for citizens of Timor is a travel permit that only allows travelers to visit the country for tourism, medical or business purposes. If you want to live, work or study in Norway or any of the other countries that belong to the Schengen zone, then you must apply for the visa corresponding to the country where you want to settle.
How can citizens from Timor have an ETIAS?
You can apply for the Norway ETIAS for citizens of Timor on our platform. With our help, the process will be efficient, and you will have the support of a team of professionals carrying out your application. Plus, you won't have to worry about anything else or go anywhere to get your electronic authorization.
Part of the requirements for the ETIAS is to provide your:
East Timorese valid passport.
Your email.
Pay the ETIAS fee.
What are the costs and times of the Norway ETIAS for citizens of Timor?
iVisa.com offers you three options so that you can choose the one that best suits your needs and is according to your budget.
Option 1: With the standard option, you will obtain your electronic authorization in a few days, so if you don't mind waiting, this is also the cheapest option.
Option 2: The rush is in the middle of price and time. Its price is still economical, despite being higher than the standard and the waiting time is less.
Option 3: With the super rush, you will receive the ETIAS in less than a couple of hours! Although for the speed, the price is slightly higher.
Where can I apply with iVisa.com?
In iVisa.com online method, you can start your application process with us. In the beginning, we will need your help to complete your information, but once we have finished with this phase, we can continue with your application without having to do anything more than wait for us to send you the European Travel Information and Authorization System (ETIAS) to your email.
Step 1: Complete the form with your information here and choose the processing time you want.
Step 2: Make sure the information has no errors and continue with the payment of the fees.
Step 3: Attach the required documents and send them along with your form. After this step, you can relax and wait for your electronic authorization.
How does iVisa.com protect my info?
We have an ultra-modern technological platform that keeps each data safe and protected from any leak. Besides, we have a team with impeccable professional ethics that also takes care of your privacy. Our users have had a great experience after placing their trust in us. You can read the reviews here.
Where can I get more information if needed?
On our website, you will find information in the frequently asked questions section, as well as in the blog, where you can read about all the countries we work with and the services we offer so that you can visit them. You can also contact our customer service advisors.