Norway has a rich natural beauty that will marvel you. The country seems to have it all thanks to its mountains and glaciers, going through its coastline and wildlife, making it a paradise for those nature and adventure lovers. The fact that moving around the country is pretty easy because of all the different means of transportation ready for the public makes it even more attractive.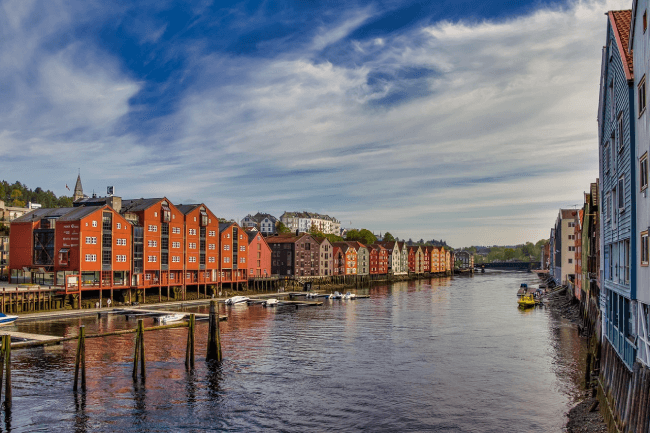 By the last couple of months of 2022, a new authorization system will enter into function. Therefore, if you wish to visit Norway after this date, you will have to apply for the Norway ETIAS for citizens of Tuvalu. We would love to help you during this application process, so please keep in mind that you can always apply for electronic authorization through iVisa.com services.
Frequently Asked Questions
What is the Norway ETIAS?
The Norway ETIAS is a travel authorization that will be a requirement for citizens of Tuvalu by the last quarter of 2022. Aimed to strengthen security within the Schengen states and to prevent any possible threat for these nations and their visitors, the Norway ETIAS for citizens of Tuvalu will be mandatory by 2023 to enter and cross the Schengen zone borders.
Will Tuvaluan children need the Norway ETIAS?
Yes. Every person, including elders and minors, will need the Norway ETIAS for citizens of Tuvalu to visit the country and the other states that are members of the Schengen area. To get the Norway ETIAS for Tuvaluan children, their parents may complete the application process on their behalf. Filling in their data and fulfilling the ETIAS application with the parent or guardian contact and payment info.
How can I apply for the Norway ETIAS?
Applying for the ETIAS is an online process, which means that you can apply everywhere in the world (as long as you have WiFi of course). When you use our services to apply for the Norway ETIAS for citizens of Tuvalu, we will make things smoother and more relaxing for you since we will deal with all the paperwork, so you don't stress over anything at all.
To start the application process, you will need:
A Tuvaluan travel document (passport.)
Choose a method of online payment between debit/credit card or Paypal.
Indicate an email address where we can send your Norway ETIAS.
How much will the Norway ETIAS cost and will it take long to get it?
With iVisa.com, you have the option to choose between three options that will adjust to your needs. Each option offers a different processing time for a price according to the urgency you may need your travel authorization.
Option One: The Standard is the most cost-effective option but also the one that takes the longest since you might have to wait a few days to get it.
Option Two: The Rush option is for those who can afford to pay a little more to get the ETIAS sooner but without actually spending as much as for the next alternative.
Option Three: The Super Rush is ideal for those who want their ETIAS in an instant.
Can iVisa.com help me complete the application process?
Yes. It will be our pleasure to be part of your application process and assist you with anything you may need. With us, the application process for the Norway ETIAS for citizens of Tuvalu is safe, easy, and fast.
There are three steps we will need your help with since it is filling in your information.
First step: Fill in the information on the iVisa.com application form and choose one of the processing times options.
Second step: After making sure that the information is correct and that there are no mistakes, move forward to the payment of the fee.
Third step: Submit the application form along with the required documents and wait for your ETIAS that we will send to your email address.
Will my data be safe on iVisa.com platform?
Absolutely! Our modern platform complies with all the security requirements that will keep your information protected. Our team of specialists will also make sure that your privacy is safe. Remember that you can always see our reviews for more inputs.
How can I get more info?
For more info, visit our blog, read our frequently asked questions section, or get in touch with our customer service agents.