Norway is one of the top destinations in the world for people on vacation. Even if the local climate is a bit colder than most countries due to its latitude, Norway still has the innate natural beauty to captivate visitors from all over the world. It is truly blessed by awesome natural beauty like the world-famous fjords, the seals and the bears in Svalbard, and the view of the Aurora Borealis in the northern portion of the country. This is why Nigerian citizens are eager to get a Schengen visa so that they can witness the sheer beauty of the land of the ancient Vikings.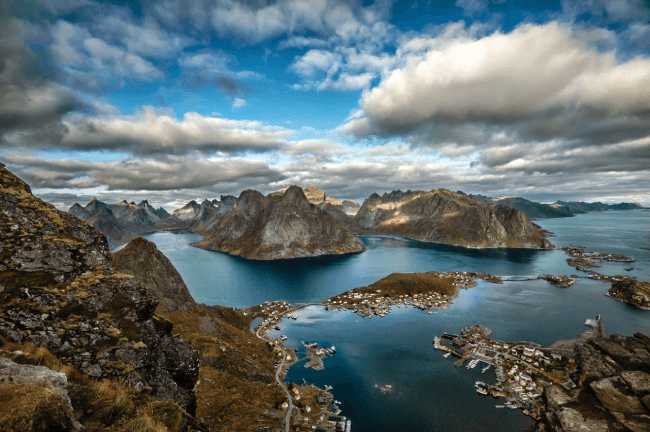 However, because there are many different kinds of Schengen visas, choosing the correct one is essential so that you don't waste time and money on visas with excessive or inadequate validity periods and a number of entries allowed. This is why it is important to learn basic facts about Norway (Schengen) Visa for Citizens of Nigeria. This is precisely what this article is so read on and discover what these important points are.
Frequently Asked Questions
Can you tell me some basic details about the Uniform Schengen Visa?
Most Nigerian citizens are actually looking for a Uniform Schengen Visa when they say they want to apply for a Norway (Schengen) visa for citizens of Nigeria. This is understandable since the most commonly used Schengen visa for tourism purposes is the USV. It is issued to travelers so that they can transit through Norway or stay within the Schengen Zone for a set time frame.
What are the classifications for the Uniform Schengen Visa?
The USV has two main types currently being issued. They are known as Category A visas and Category C visas. They differ mainly based on the territory they allow their holder to access. A Category A visa can only let the holder go into the international zone for travelers in Schengen airports, specifically those who are trying to board another flight going outside of the region.
A Category C visa, on the other hand, will permit the entry of its holder into Norway and other Schengen member states. There are single-entry, dual-entry, and multiple-entry classes of this category of visa, and it's important for the traveler to know which Norway (Schengen) visa for citizens of Nigeria to apply for so they don't waste entries.
How long can I stay in Norway using the USV?
Category C USVs will let you stay in Norway for a total of 90 days in any 180-day period, regardless of the type of visa that you brought with you. Even if the USV is a single-entry visa, it will still be bound by the 90/180 rule. However, if the 90 days are not used up and the number of entries allowed by the Norway (Schengen) visa for citizens of Nigeria is used up as well, the document will be invalidated and you will not be able to use the remaining days.
What are the requirements when applying for the USV?
For the application itself, you only need three things: a passport with a remaining validity period of more than three months after your date of departure from the region, two recently-taken clear photos of the applicant, and a completed application form at iVisa.com.
Do you know a good platform for the USV application?
It is pretty easy to get a Norway (Schengen) visa for citizens of Nigeria when you use iVisa.com. We have teams of experts reviewing each and every application to make sure that it will be approved by the appropriate government authority. Also, we use top security applications to ensure that your information will not be accessed by unauthorized persons.
Can I speak with you if I need assistance?
We would love to help you with any concerns or questions. Just go to iVisa.com and chat with our live reps. Or send us an email at [email protected] and we will get back to you with a resolution.