The best vacations include a wide range of activities. Sometimes you want a lot of options from restaurant hopping in the city, people watching, and being able to photograph stunning glaciers from afar. Lots of people are looking for activities like kayaking, rafting, water jumping, and mountain climbing. Travelers looking for these activities enjoy these and more in the beautiful country of Norway, a country also famous for its breathtaking fjords and northern lights.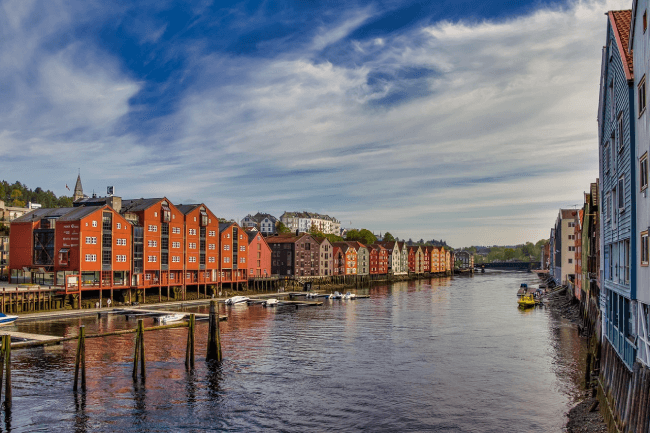 Norway is part of the Schengen Area, a zone that consists of 26 countries. All the states in the Schengen Area got rid of the strict border controls in favor of a freer policy on internal immigration. This benefit is extended to Schengen visitors, as well. Citizens of countries that are not part of the Schengen Area can reside within its member countries for a short time by acquiring a Schengen visa.
Do you want to know more about the Norwegian Schengen visa and the Norway Schengen visa processing time? Continue reading this article.
Frequently Asked Questions
Can you tell me a brief explanation about Unified Schengen Visa?
The Unified Schengen Visa or USV is a document that allows nationals of non-Schengen countries to transit through the International Zone on the airport or to enter and stay in one of the Schengen states like Norway for a short period of time.
The USV allows the holder to enter any of the Schengen states, but they must first enter the country that they have indicated in their application. For example, if you have applied for a Norway Schengen visa, the country that you need to enter first before entering any other country of the Schengen Zone should be Norway.
How many types of Uniform Schengen visas are there?
Norwegian Uniform Schengen visas are divided into two main categories, Category A and Category C, mainly based on the purpose of travel. Category A is purely for airport transit. This allows the traveler access to the international Airport Zone of the host Schengen country. The plane he should board on his transit should be going outside of the Schengen Zone. Category C permits the holder to enter and stay in the host Schengen country for a limited time only. This is basically intended for a short-stay or visit.
How long can I use the USV?
The validity of the USV varies with the number of entries they are valid for. Single-entry can be used once and will automatically be invalidated after the holder's exit from the Schengen Area. Double-entry visas permit the holder to enter the Schengen Zone once back after the first exit. These two variants allow the holder to stay up to 3 months within any six-month period and are usually valid for 6 months up to 1 year. Multiple-entry visas or MEVs basically have no limits on the number of entries. The validity period of MEVs are 1 year, 3 years, and 5 years. Like the limited entry variants, the MEV is also subject to the 90/180 days rule.
Bear in mind that you can only apply and obtain a 5-year MEV if you have been previously granted a 1 year and 3-year MEVs.
How long should I wait for the Schengen Visa?
The Norway Schengen visa processing time varies in every case. There are instances where the applicant got his visa within two weeks of application. Others got theirs in 30 calendar days or, in more extreme cases, in 60 calendar days.
Where can I apply for the Norwegian Schengen Visa?
You can apply through iVisa.com. The company is known for its great customer care team and easy-to-use application form. This ensures that customers breeze through their applications. In addition, we have a success rate of almost 100% which places us at the top of the heap.
Check the testimonials of our previous customers here.
If I need more information, is there any way I can reach out to you?
Do not hesitate to contact us through chat by going to iVisa.com. You can also drop your email at [email protected]. Our customer service team is available 24/7 to solve any of your concerns.