Oman is a fantastic place to visit if you plan to go to the Middle East for its landscapes and hospitable inhabitants. However, before going there, you must fulfill some health requirements to enter the country. That is why iVisa.com will clarify your question about "Do I need a vaccine to travel to Oman?", so you can make sure you will get them before your trip. Remember to consult your doctor first to see if it is convenient to do so.
NOTE: Since 21st February 2022, the Oman Health Declaration is no longer necessary to enter the country.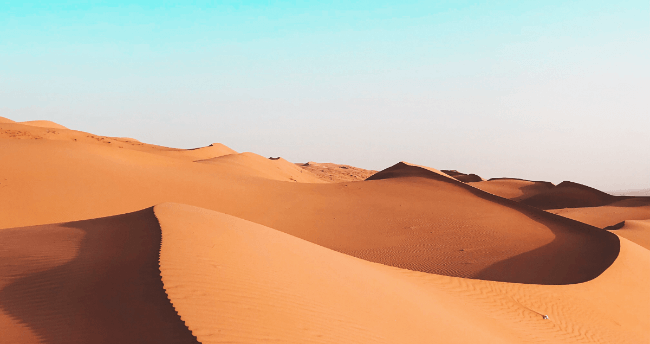 As you can see, there are other preconditions that all visitors must fulfill to enter Oman. If you don't know what other documents you will need, we recommend using iVisa.com. Here you will find different articles explaining what you need to know before your trip and how you can get your documents more straightforwardly.
Obtain your eVisa with us
Firstly, go yoiVisa.com's page.
Thoroughly complete the online form with your private details.
Check all the information you provided to ensure it is 100% correct, and select a processing speed.
Pay for your document and add the items necessary to process the request.
Get your travel document by email!
Learn more about Do I need a vaccine to travel to Oman? in the following lines.
Frequently Asked Questions
Do I need a vaccine to travel to Oman?
If you wonder Do I need a vaccine to travel to Oman?, the truth is that you will need more than one. Do not forget to contact your doctor to check if you are not allergic to any of their components or affect your health condition. The vaccines you must get before going to Oman are the following:
Measles.
Chickenpox.
Influenza.
Polio.
Diphtheria-Tetanus-Pertussis
Mumps.
Rubella.
You might consider some other vaccines before your trip for a safe journey, such as Rabies, Hepatitis A and B, Yellow Fever, and Typhoid. Make sure to follow all health requirements implemented by the Oman government for your security and the others. We also recommend you look for other travel documents you might also have to present to visit Oman.
Do I need a COVID vaccine or vaccination certificate to enter Oman?
COVID vaccination certificate is not required for entry in Oman. Since information may change quickly, we advise you to follow up on the latest Oman travel updates and/or contact your local embassy.
Do I need a negative COVID-19 test result to enter Oman?
COVID test requirements: There are no testing requirements. However, travelers must be fully vaccinated.
Do I need to quarantine once I arrive in Oman?
Quarantine requirements: There are no quarantine requirements in Oman.
What other documents are required to enter Oman?
Fortunately, you could clarify all you need to know about Do I need a vaccine to travel to Oman?. However, you may need other travel documents to enter Oman, such as a paper visa, an eVisa, or a Health Declaration. If you do not know which of these you might need, we recommend using the iVisa.com visa checker tool that will help you verify it.
Start your process by clicking here.
How much does it cost to get a document on iVisa.com?
Since you already clarify your question about Do I need a vaccine to travel to Oman?, you might wonder what other documents you need. Applying with iVisa.com is not as expensive as it might sound because we currently offer three alternatives related to our customers' budgets.
Standard Processing Service: Has the lowest price for an average time waiting.

USD $107.99

-

4 Business Days

.
Rush Processing Service: Has a higher cost, but you receive a faster solution.

USD $149.99

-

2 Business Days

.
Super Rush Processing Service: Is the most expensive of our options, but it is the quickest one.

USD $195.99

-

1 Business Day

.
Do not overthink about it and apply right now!
Is iVisa.com a trustworthy travel agency?
You can be sure that iVisa.com is a reliable agency with one of the most secure websites to process your travel documents. We take our customer's information security very seriously. That is why our platform will protect it from any third parties.
Check our satisfied clients' reviews here!
I have more unresolved questions. How can I find out more?
If you still have some doubts about Do I need a vaccine to travel to Oman? or want to know more about how iVisa.com will help you with your documents, reach our support agents. They are ready to give you assistance and clarification whenever you need it.
You can also send an email to [email protected] if you prefer so. Remember to check the iVisa.com web page to check more details before your trip to Oman.
Apply right now with iVisa.com.
iVisa.com recommends
Oman is a nation on the Arabian peninsula with a terrain spanning deserts, riverbed oases, and long coastlines on the Persian Gulf, the Arabian Sea, and the Gulf of Oman. The Wahiba Sands is a dune region inhabited by Bedouins. The port capital, Muscat, is home to the massive contemporary-style Sultan Qaboos Grand Mosque and the old seaside neighborhood of Muttrah, with a rambling souk and bustling fish market.
In this place, you can explore other fantastic territories such as Jebel Shams, Wadi Ash Shab, and Nizwa Fort.
Remember to apply for your eVisa to be able to enter this country without complications.