The United Kingdom has experienced a high number of coronavirus cases, which means that you mightn't be allowed to travel internationally unless it's for essential reasons. Whether your business trip to Oman is very important, or you are waiting for the restrictions to be dropped in order to get back to travelling, it's important to find out how citizens of the United Kingdom can enter Oman during coronavirus. We can tell you more!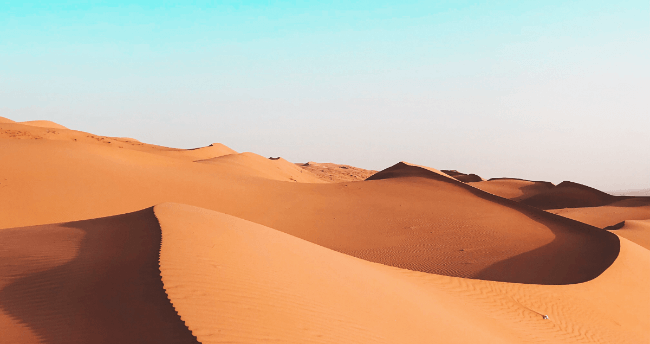 Can you tell me how citizens of the United Kingdom can enter Oman during Coronavirus?
If you want to know how citizens of the United Kingdom can enter Oman during coronavirus, check out this easy guide:
Obtain a negative PCR test result from the 72 hours before your flight.
Book a hotel for the first 7 days of your visit to self-isolate. Airline staff will revise your reservation so bring a copy of it along with you. You will need travel insurance to cover your stay and sufficient funds to support yourself. They'll also want to see return flight tickets.
On arrival in Oman, you must submit to another covid test- which you can book in advance so you're ready to take it at the airport.
Keep your Oman eVisa close for the migration officers to see.
After a week of isolation, once in receipt of another negative test result, you can then get your trip started. Just make sure you follow local health and safety restrictions.
Why Apply in Advance?
Don't leave it all to the last minute. Even if your trip is months away, you can enter your details on our website and we will schedule an application at the appropriate time on your behalf, so you don't have to!
Frequently Asked Questions
Do I need to locate extra documentation to apply for an Oman eVisa?
When you apply for an Oman eVisa with iVisa.com, you'll only need this short list of essentials:
Passport
A credit/debit card or a Paypal account to pay
An email address for us to send you the Oman eVisa
Do I need a COVID vaccine or vaccination certificate to enter Oman?
COVID vaccination certificate is not required for entry in Oman. Since information may change quickly, we advise you to follow up on the latest Oman travel updates and/or contact your local embassy.
Do I need a negative COVID-19 test result to enter Oman?
COVID test requirements: There are no testing requirements. However, travelers must be fully vaccinated.
Do I need to quarantine once I arrive in Oman?
Quarantine requirements: There are no quarantine requirements in Oman.
What kind of processing speeds does iVisa.com offer?
In order to get your Oman eVisa on time, check out the three speeds that iVisa.com offers:
Standard For travellers that aren't short of time.

USD $120.99

-

4 Business Days

.
Rush When you need to reduce the processing time.

USD $163.99

-

2 Business Days

.
Super Rush This is the last-minute option.

USD $234.99

-

1 Business Day

.
What's the application process with iVisa.com?
If you've satisfied all the requirements for how citizens of the United Kingdom can enter Oman during coronavirus, you're ready to apply:
Enter your basic details on our simplified application form.
Pick the processing option that suits you best.
Review the data you enter in case of typing errors, and confirm your email address is entered correctly as that's where we will send you the Oman eVisa.
Pay the fee on the website with a card or Paypal account.
Hit submit, and then just wait for your Oman eVisa to be delivered electronically.
Am I entitled to multiple entries?
We offer a number of different options when you're applying for an Oman eVisa, using our expert service. If you plan to make multiple entries to Oman, you should consider getting a 1 year eVisa. Alternatively, if you're only planning one business meeting there, get the 30 days in Total Single Entry eVisa.
Is iVisa.com a trusted travel documentation partner?
Trust our professional visa application team to sort out your Oman eVisa , leaving you free to relax and prepare everything else you need for a wonderful vacation to Oman. Your personal information is always safe with us, and we use the strongest firewalls and top quality data protection software to ensure complete privacy.
Where can I learn more about how citizens of the United Kingdom can enter Oman during coronavirus?
Visit the informative and user-friendly website at iVisa.com to learn more about how citizens of the United Kingdom can enter Oman during coronavirus. You can get in touch with our customer service team using the contact section there, or by chat.
iVisa.com Recommends
If you are an animal-lover with plans to visit Oman, you'll find plenty to excite your senses. For starters, as followers of the Islam faith, most Omani people strive to be kind to animals and protect them. Many citizens will eat a vegetarian diet, so if you don't eat meat you won't struggle to locate vegetable-based dishes. However, it's not unusual to see red or white meat on traditional Omani menus so everyone will be catered for. For an unforgettable experience, make time to visit the Ras Al Jinz Turtle Reserve, which is located in the eastern part of Oman. Nearly every species of sea turtle is endangered for reasons like poaching of eggs and slaughter for medicinal reasons. Their habitats are also destroyed, which makes this natural reserve the perfect place to show your support for turtles. Over 20,000 eggs are laid here each year by the turtles that return to this safe nesting location. It's important to arrive early in the morning for a chance to see the eggs hatching and the baby turtles making their maiden voyage to the clear blue sea.