In order to travel during the pandemic, it's important to make sure that you are aware of the Oman covid entry restrictions. Oman is open to international travelers provided you follow the guidelines put in place by public health officials, and obtain the relevant travel documentation your specific nationality requires. If you have correctly completed all of the Oman covid entry restrictions but show up at the border without any other necessary paperwork like an eVisa, you will simply be sent away. iVisa.com can help you avoid this kind of situation.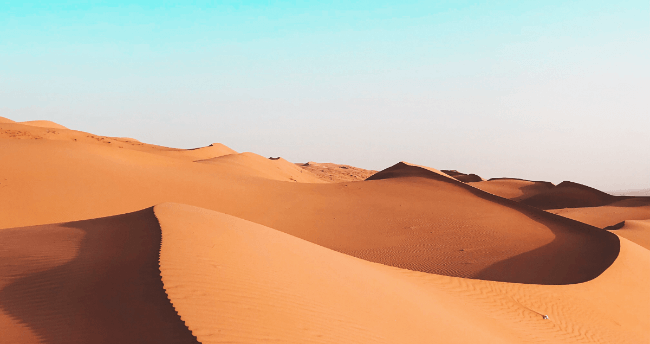 What are the Oman covid entry restrictions?
Before setting off for Oman, make sure that your trip has taken the following Oman covid entry restrictions into consideration:
You must bring the negative results of a PCR test, taken within 72 hours before your flight.
It's essential to book a hotel for the first week of your visit, as you're obliged as part of the Oman covid entry restrictions to self-isolate in a hotel. The airline staff will check your reservation before departure so bring a copy of it with you. You must also have travel insurance to cover the duration of your stay and enough money to support yourself. They'll also be looking for return flight tickets.
When you arrive in Oman, you will also have to take another covid test- which you can book before landing at the airport.
Make sure you have your Oman eVisa to hand for border staff to check, if necessary.
On the 8th day of your isolation period, you must undergo a third covid test. If all of the results are negative, you will be free to continue your trip, ensuring that you continue to obey local health and safety measures put in place to control the pandemic.
Frequently Asked Questions
What do I need to apply for an Oman eVisa?
To get your Oman eVisa before your trip, you'll just need the following:
Passport with a minimum of 6 months remaining from the expiry date
Method of payment like a credit/debit card
An email address where we can deliver your Oman eVisa
Do I need a COVID vaccine or vaccination certificate to enter Oman?
COVID vaccination certificate is not required for entry in Oman. Since information may change quickly, we advise you to follow up on the latest Oman travel updates and/or contact your local embassy.
Do I need a negative COVID-19 test result to enter Oman?
COVID test requirements: There are no testing requirements. However, travelers must be fully vaccinated.
Do I need to quarantine once I arrive in Oman?
Quarantine requirements: There are no quarantine requirements in Oman.
How fast can I get my Oman travel document?
When it comes to getting the Oman eVisa that you need, iVisa.com offers three different processing speeds:
Standard If you're not in a hurry.

USD $107.99

-

4 Business Days

.
Rush If you need to speed the process up.

USD $149.99

-

2 Business Days

.
Super Rush When you have no time to lose.

USD $195.99

-

1 Business Day

.
How do I apply for my visa with iVisa.com?
In the past, Oman was considered to be a challenging country to enter, but in recent years its ruling powers have made it more accessible. Now all you have to do is apply online and your Oman eVisa will be on its way to you:
Fill in your application with basic details.
Choose the processing time that fits your needs.
Process the eVisa and our service fee payment online.
Remember to check your details carefully, and make sure your email address is entered correctly so we can deliver your Oman eVisa electronically.
Click submit, and that's it! Now just look over the Oman covid entry restrictions and you're good to go.
How many times can I enter Oman with my eVisa?
When you apply for an Oman eVisa, you can choose from a number of different options that are offered on our website. We offer one-year visas which are valid for multiple entries, but we also offer a 30-day visa which entitled you to a single entry. Check out your options
Can I trust iVisa.com with my visa documentation?
You can rely on our expert team to take care of your Oman travel experience from start to finish. You can even apply for your Oman eVisa in advance, and trust us to apply for your documentation in time for your trip, leaving no stone unturned in our quest to send you off on an unforgettably fabulous getaway.
iVisa.com Recommends
Oman is a largely unexplored land, and huge parts of it remain untouched by tourism. While the transport links might not be as modern and fast as other global destinations, you will find no shortage of friendly drivers. Assisted by knowledgeable guides leading the way in the top-of-the-range fleets of air-conditioned vehicles, you don't need to worry about getting sand in your hair on a tailor-made road tour of the western part of Salalah. Qeethan mountain, as it is known to locals, offers spectacular views across the Indian Ocean from steep cliffs. If you hire a car for the duration of your stay in Oman, we also recommend that you take time out for a visit to Bin Ali's tomb in Mirbat. Those of you interested in the archaeological secrets that Oman holds will enjoy catching sight of the ancient ruins of Al-baleed city. Learn more about Islamic construction through the ages and discover more about this nation's faith by spending an afternoon in the Sultan Grand mosque.