Coronavirus has made traveling a risky and bothersome process. However, with the arrival of the COVID vaccine, rules and fears regarding the pandemic are changing and people are beginning to travel once again. You will need a passport and a legally valid visa to enter Oman, other than that you will also need your Oman vaccination certificate to enter the country. This will help you travel within the country without any obstacles and it will also allow the officials to reach you in case of any emergency.
Do not fear the process, it is very easy to get your very own Oman vaccination passport. All you have to do is click here to start the application process today.
Visit iVisa.com to begin applying for Oman vaccination passport today
NOTE: Since 21st February 2022, the Oman Health Declaration is no longer necessary to enter the country.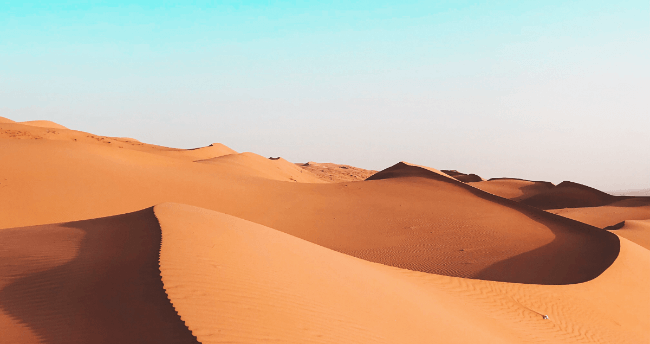 Frequently Asked Questions
If you have questions regarding your Visa documentation for your visit to Oman, read the frequently asked questions and their answers. If you have any more queries, visit iVisa.com to know more about the Oman vaccination passport.
Why do I need the Oman vaccination certificate?
This is a mandatory health declaration that you have to submit to the government of Oman. It assures them that you are vaccinated with the COVID vaccine. It also helps in tracking you in case there is a sudden spike in COVID cases during your stay in Oman.
You can apply here for the Oman vaccination certificate.
Do I need a COVID vaccine or vaccination certificate to enter Oman?
COVID vaccination certificate is not required for entry in Oman. Since information may change quickly, we advise you to follow up on the latest Oman travel updates and/or contact your local embassy.
Do I need a negative COVID-19 test result to enter Oman?
COVID test requirements: There are no testing requirements. However, travelers must be fully vaccinated.
Do I need to quarantine once I arrive in Oman?
Quarantine requirements: There are no quarantine requirements in Oman.
What is the application process for the Oman vaccination certificate?
iVisa.com helps you start the application process from your fingertips. To get your Oman vaccination passport, you have to the following things:
Start filling in the application form on iVisa.com.
Pick a processing time and cost as per your budget.
You will now have to pay the processing charges through Paypal or your debit card.
Submit the form.
Is iVisa.com a reliable option?
iVisa.com is a safe and trustworthy site. Thousands of people across the world have been able to complete their Visa documentation though iVisa.com. Our team of experts will make sure that there are no mistakes in your application form and that your Visa documentation is done in time.
What is the processing time and cost?
At iVisa.com, there are several options that you can choose from. Here are the three options that you can choose from for your documentation process:
Standard processing: This is the cheapest option and it will ensure that your documentation is done on time.

USD $24.49

-

24 hours

.
Rush processing: This option is a little more expensive than standard processing fees. With the help of this option, you will be able to get the documents a little more in advance.

USD $43.49

-

8 hours

.
Super Rush processing: This is the fastest processing option, you can choose this for any urgent trips to Oman.

USD $69.99

-

4 hours

.
I still have queries regarding my travel documents, where do I ask?
You can read the above-mentioned FAQs to know more about the travel documentation process for your trip to Oman. However, if you still have more questions, you can write to us via email and our customer support team will get back to you with all the answers.
iVisa.com Recommends
Oman is one of the many exciting places to visit in the Arabian peninsula. It has a very rich heritage and continues to boast a thriving economy that you can visit on your next trip to Middle East Asia. When here, you can explore the desert landscapes or visit the city of Muscat and its surrounding history-bound forts and palaces. It really is one of the most underrated countries in the world to visit, despite its rich cultural extravaganza and welcoming people.
Misfat Al Abryeen is slightly different from the urban landscapes of Muscat. The steep roads and mountains will give you an idea about the rich nomadic culture of the people of Oman. You can take a trip to the beaches of Masirah Island.
This place is home to rich wildlife and the best of history. You can swim in the waters and then, pick up the pace again and visit the historic Bahla Fort- an Oasis in the middle of the desert.
You can continue your walk down memory lane by visiting the Al Baleed Archaeological Site in the city of Salalah. Qasar Al Ayam Royal Palace is one of the most visited sites of Muscat where you can also visit the iconic twin forts of Al Jalali and Al Mirani.