Oman is a country full of cultural places to discover, and that's why it's a peculiar destination for many travelers, despite not being as popular as other countries. Even so, to enter this territory, it's necessary to have a Health Declaration at the moment due to the pandemic by COVID-19. In this article, you can read everything you need to know about the Oman 14 day quarantine requirement, including prices and processing times.
NOTE: Since 21st February 2022, the Oman Health Declaration is no longer necessary to enter the country.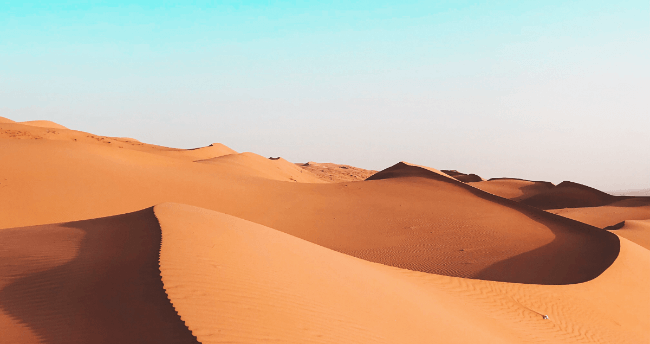 Although the Health Declaration is something new, its procedure is quite simple and it can be done through an online application. This application is available with iVisa.com, and it will take just a few minutes to complete. Keep reading the FAQs below to get all the details about it.
Frequently Asked Questions about the Oman 14 day quarantine requirement (FAQs)
Do I need a COVID vaccine or vaccination certificate to enter Oman?
COVID vaccination certificate is not required for entry in Oman. Since information may change quickly, we advise you to follow up on the latest Oman travel updates and/or contact your local embassy.
Do I need a negative COVID-19 test result to enter Oman?
COVID test requirements: There are no testing requirements. However, travelers must be fully vaccinated.
Do I need to quarantine once I arrive in Oman?
Quarantine requirements: There are no quarantine requirements in Oman.
Why do I need a Health Declaration to visit Oman?
The Current COVID-10 Pandemic has been an obstacle for many countries, especially with tourism. As a result, some nations like Oman have decided to create an official travel authorization that allows foreign citizens to enter the territory without risking their health and the health of other people. This document is known as the Health Declaration, and it's available through an online form that you can find in iVisa.com's website.
This document is important because it allows you to enter the country without setbacks. As you might know, the COVID-19 is a virus with a high risk of contagion, and the Health Declaration works as an official document that confirms you'll follow all the legal requirements needed to avoid any difficulty with the COVID-19 (including a 14-day quarantine).
How can I get the Oman Health Declaration?
The only way to get the Oman Health Declaration is through an authorized website like iVisa.com. The Oman Government doesn't have another way of getting this document, but iVisa.com has all the proper conditions to help you with the online process. You'll only have to follow certain steps to get the document and nothing more.
Aside from that, you should only worry about the expiration date of your passport and similar aspects that are quite important to enter the country, but that's something that you should always remember, even without a global pandemic.
What are the requirements to apply for the Oman Health Declaration?
The good thing about the Oman Health Declaration is that you don't have to go to an embassy to receive it. You can obtain this authorization with an online form, but you still have to meet the following requirements:
A visible scanned copy of your passport main page.
A proper email address to obtain the document.
Valid payment options (Paypal or a debit/credit card).
What are the prices and processing times to get my Oman 14 day quarantine requirement?
Since the Oman Government doesn't offer this document through an official site, you have to pay for a small fee, because the process must be done with caution and through a reliable system. You don't have to worry about this part because iVisa.com offers a top-notch method that won't risk your safety to get the Health Declaration. What you should keep in mind is that there's a price to pay.
In iVisa.com, we understand that not everyone can pay a high price for a travel requirement. Therefore, we decided to provide three options according to how soon you need your document and what's the limit of your budget.
Unfortunately, we can't give you the exact amount by now, but we can still inform you about the processing options:
Standard Procedure Time: With this option, you'll have the least expensive price, but you'll have to wait a little bit longer in comparison to the other options.
Rush Procedure Time: This alternative allows you to wait just a few days by paying a reasonable price. It's more expensive than the previous option, but it still has a good price for your budget.
Super Rush Procedure Time: Since this is the most expensive option, you'll wait for even less than the previous one.
How is the online application with iVisa.com?
The procedure with iVisa.com is simple because it only consists of the following 3 steps. Besides, The platform is user-friendly, so you don't need to be an expert in online questionnaires to complete this one quickly.
These are the steps you have to follow:
First, Offer your basic information in the initial questionnaire and choose your preferred processing time.
Second, verify that all your information is well-written and pay for the service.
Third, Upload the documents, and lastly, send your online form by clicking the "submit" button.
Pay attention to your e-mail because you'll receive all the notifications and the document this way.
You can reach out to iVisa.com's customer support if you have any questions while doing this process.
How much time do I need to apply online?
You don't have to be skilled with online forms to complete iVisa.com's application. Therefore, you'll only need at least 15 minutes to apply online. You can apply whenever you feel confident!
How will I get the Oman Health Declaration?
You'll receive this document with a QR Code that you should download and take with you when traveling. We recommend you to have this QR Code on your cell phone so you don't have any inconvenience at the airport. Upon arrival, the Immigration officer will inspect you and will also ask you to show the QR code so it can be verified in Oman's official system. After that, you're ready to explore the country once you complete the 14-day quarantine.
Do Children need an Oman Health Declaration too?
Yes, children also need a Health Declaration to enter Oman. The Oman 14 day quarantine requirement is necessary for any foreign citizen, regardless of the age. Remember that this document was created to protect not only Oman citizens, but also travelers like you. That's the main reason why children also have to apply for it.
Is it secure to apply with iVisa.com?
Yes, you can feel completely safe with iVisa.com's online form. Keep in mind that iVisa.com works as a third-party company authorized to provide you the Health Declaration with a secure system, so once you receive it, you get a 100% legal and reliable document to enter the country. If you have doubts about our service, you can check our reviews here.
Where can I get more information about the Oman Health Declaration?
If you still have questions or doubts about this online process, then don't hesitate to contact us to receive personal attention and assistance. You can also read other information on iVisa.com's website if you prefer.
Don't lose the chance to visit the beauties in Oman and apply for your Health Declaration today!