Essential travel is a key requirement for travellers around the world in order to prevent the spread of the virus. If you have an urgent reason to go to Oman, or perhaps you simply want to find out how you can get ready for your next visit there, read all about how citizens of the United States can enter Oman during Coronavirus here.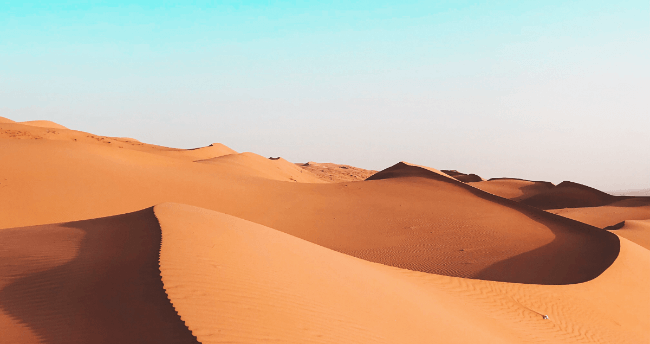 Can you tell me how citizens of the United States can enter Oman during Coronavirus?
Just follow these clear guidelines which explain exactly how citizens of the United States can enter Oman during Coronavirus.
Take a covid test at least 72 hours before your flight. You'll need to show the results to airline workers.
The airline staff will also ask to see your reservation for a week's stay in one of the designated isolation hotels dedicated for use in Oman. Book travel insurance to cover your stay and have evidence available that you have enough money to support yourself. They'll want to see your return flight tickets too.
Once you land in Oman, you will undergo a second covid test- book in advance to avoid waiting at the airport.
Keep your Oman eVisa easily accessible for border staff to review.
On the 8th day of your isolation period, you will have a third covid test. After receiving a negative result, you can begin your vacation. That's how citizens of the United States can enter Oman during Coronavirus.
Apply in Advance
Save time and effort, or an ugly scene at border control, by applying in advance. We will keep your details on file and submit the travel documentation at the right moment, ensuring that you're never left in an awkward position.
Frequently Asked Questions
How can I get an Oman eVisa?
To get your Oman eVisa you need for your travels, you only need to provide us with:
A passport with a minimum of 6 months of validity remaining
A way to pay- either credit/debit card or Paypal
A secure email address to get the Oman eVisa
Do I need a COVID vaccine or vaccination certificate to enter Oman?
COVID vaccination certificate is not required for entry in Oman. Since information may change quickly, we advise you to follow up on the latest Oman travel updates and/or contact your local embassy.
Do I need a negative COVID-19 test result to enter Oman?
COVID test requirements: There are no testing requirements. However, travelers must be fully vaccinated.
Do I need to quarantine once I arrive in Oman?
Quarantine requirements: There are no quarantine requirements in Oman.
What are the turnaround times for the Oman visa?
Get the Oman eVisa as soon as you need it, thanks to the options provided by iVisa.com:
Standard We will process the application in an average time frame.

USD $83.49

-

4 Business Days

.
Rush Faster processing for a higher price.

USD $106.99

-

2 Business Days

.
Super Rush The fastest option available.

USD $131.99

-

1 Business Day

.
What are the steps involved in applying with iVisa.com?
We want to make travel as easy and simple as possible, so follow these basic steps for success:
Fill in your application on our website.
Check your answers to avoid any typing errors.
Select the best processing time for your needs.
Process the electronic payment online.
Click submit, and you're done! That's really how citizens of the United States can enter Oman during Coronavirus.
What if I need a multiple entry eVisa?
When it comes to getting an Oman eVisa, you can choose from a couple of different options on our website. There's even a one year visa, that is valid for multiple entries. For shorter trips, get the 30 days in Total visa which has a Single Entry benefit.
Can I trust iVisa.com with my details?
Getting your Oman eVisa with our expert help will save you time and effort.Trust our experienced team to leave no stone unturned in our quest to provide you with the best service. We have the highest confidentiality guidelines to ensure that your data is always protected.
Where can I learn more about how citizens of the United States can enter Oman during coronavirus?
To learn more about how citizens of the United States can enter Oman during Coronavirus, simply visit the website at iVisa.com or send our friendly team an email or chat using the contact page.
iVisa.com Recommends
Preparing for a vacation or business trip to Oman doesn't need to be stressful, as long as you take the time to learn a little more about the background of this Middle Eastern country. Oman is a religiously orientated country, which means many of the locals will wear traditional Muslim clothing. It's also worth considering the high temperatures that Omani people are accustomed to living in, all year round. In Muscat, the capital, you can expect to see highs of around 30 degrees, which dips to around 20 degrees in the cooler season. There's no need to bring a winter coat or snow boots, that's for sure. Whether you arrive in summer or winter, you will notice that the majority of women wear full-length clothing that covers their shoulders, arms and legs completely. Omani people are known for being some of the friendliest in the region, so they won't be offended if you aren't dressed in the same way, but we recommend that you consider doing so in order to be respectful. Men will also wear ankle-length clothing, called a dishdasha, which covers their arms too.