Countries are scrambling to find ways and means to ensure the safety of their citizens. This is especially true in today's world where anything could happen in unexpected ways, like border closures or natural disasters that, fortunately, it's not the common case. Pakistan, like most other nations, has changed its entry and immigration policies to implement safety measures. This is to ensure that they protect their citizens as well as travelers who come into the country. One of the most important measures is that the only way to obtain a Pakistan Visa Extension is by going to the nearest embassy, but you probably are allowed to apply for an eVisa online.
Travelers can consider this measure as a good thing since it means that there's a way of getting the Pakistani documents by using an online process. This way, travelers won't be forced to expose their health to unpredictable immigration policies, natural disasters, and border closures that may come unexpectedly.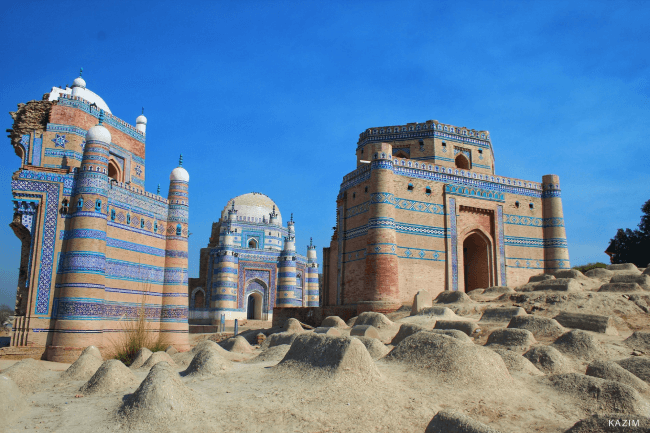 With the safety of its citizens in mind, Pakistan has also put into effect several changes to their entry policies. It is now a requirement for foreign travelers to show a Health Declaration Form in addition to an entry visa when being inspected at the airport. This is to make sure that only those who are healthy will be able to enter the country as soon as possible. These forms are available for all travelers at iVisa.com's website.
You can learn more about this online process by reading the following information.
FREQUENTLY ASKED QUESTIONS
Why do I need a Health Declaration when entering Pakistan?
Pakistan has been a country exposed to certain risks regarding the health and protection of its citizens and tourists, and that's why from now on it's necessary to obtain a Health Declaration to enter its territory.
Even so, we remind you that this document is easy to obtain and that it is also possible to receive it with your eVisa using iVisa.com's service.
Why do travelers need to apply for an eVisa?
This country is constantly changing its entry policies for foreign travelers. To give you an idea, the country may suddenly decide to close its borders to foreigners or ban international flights from landing on its airports. Because of this, the government of Pakistan is recommending foreigners within their borders to extend the duration of their stay inside the country by applying for a Pakistan eVisa.
Is Pakistan requiring incoming foreign travelers to show up with a Health Declaration Form?
A Health Declaration Form is, in essence, a document stating the current health and medical status of its holder. It is provided by the health authorities of the country where the traveler is from. It specifically states the countries where the traveler has been in the last 14 days.
Pakistan is trying to protect its citizens and other travelers by requiring all travelers to provide a Health Declaration Form along with a visa when they are being inspected. This is one good way to determine if the traveler has good health, enabling the traveler to enter the country quicker.
What documents do I need to apply?
If you want to apply online for your Pakistan eVisa or your Pakistan Health Declaration, then consider to get the following documents:
Invitation Letter (only if required).
Valid passport and its scanned-copy.
Passport photo, which can be easily obtained using iVisa.com Photos.
Proof of Residence (if required)
Valid Travel Itinerary
Your flight tickets
Pakistani Host's ID/Residence permit (Both sides) (if required)
A proper Bank Statement (if required)
Your Hotel Booking Confirmation (if required)
Other resident permits (if required)
Valid email address to receive the documents
Payment options, including Paypal or debit/credit card.
How can I process my documents?
With iVisa.com, you'll be able to enjoy the best way of receiving these documents from home since you don't have to waste time going to an embassy. Plus, iVisa.com's software is solid and highly secured. You'll just have to complete the online form with the following steps:
First, complete the initial questionnaire with your basic information and choose your preferred processing time.

Second, verify that all the information you offered is well-written and only after that, proceed with the payment.

Third, attach the documents that were mentioned above and send the form.
After you send your online form, you'll receive the proper travel eVisa and/or Health Declaration via email, so stay alert of your inbox.
Does getting an e-Visa guarantee my entry into Pakistan?
No, it doesn't. Your Pakistan eVisa doesn't provide an automatic right of entry into the country because the final decision is made by The Immigration Officer at the port of entry. The officer may refuse entry to any person if this person is considered unable to fulfill the immigration requirements.
Why is iVisa.com the best source for travel documents?
1.Obtaining travel documents through iVisa.com is easier than requesting them through government offices. You don't need to go to the actual office and stand in a line for hours to get the papers. All you have to do is go to the 'website', request the necessary paperwork, and wait for them to bother more important tasks and activities. You can save time by not commuting and be sent via email, all in the comfort of your own home.
2.You can spend the time saved on have to be subjected to the stress of waiting in a crowded building or room, standing in line, and spend it instead on things that matter. Plus, you don't.
3.Since you are staying at home, you are not exposed unnecessarily to potential dangers. You protect yourself, and you protect others too.
Is safe to use iVisa.com's service?
Yes, it is! iVisa.com has an amazing platform that's completely safe! We might not be directly affiliated with the Pakistani Government, but we still are a professional travel company that will take care of your online form in the best way possible, and you can check that by reading our reviews here.
If I have more questions, where can I receive more info?
If you need more information, then go to iVisa.com to learn more. And don't hesitate to pop us an email at [email protected] for any concerns you may have.