Known for its diverse culture, magnificent landscapes, and interesting history, the Islamic Republic of Pakistan is a unique country in South Asia. It is for these reasons that many holidaymakers like to visit Pakistan for short trips. Continue reading for more info about applying for a Pakistan visa.
Ties between Pakistan and Bangladesh have improved tremendously in recent years. This led to the foreign affairs department of Pakistan opening up tourism for citizens from Bangladesh, who can now apply online for the Pakistan eVisa.
In this article, you'll find out more about how to apply for the Pakistan eVisa with iVisa, as well as thecosts and travel requirements.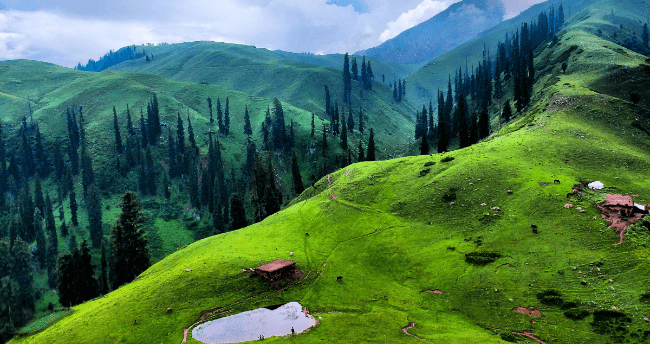 About the Pakistan Visa for Bangladesh Passport Holders
Since 2021, Pakistan welcomes foreign nationals from Bangladesh to apply online for the Pakistan tourist visa. This is an electronic visit visa issued by the Pakistani government, which will be linked to the applicant's passport.
The visa must be used within 90 days after approval and is valid for a Single Entry and a stay of up to 30 days Per Entry in Pakistan. Upon issuance and approval of a Pakistani Visa, travelers are only permitted to enter Pakistan for tourist purposes.
Currently, it is not possible to apply for a business visa or eVisa for business purposes through iVisa. If you need a work permit or would like to apply for another valid visa category for Pakistan, please contact your nearest embassy or consulate.
How to apply for the Pakistan visa online from Bangladesh
Bangladeshi citizens can make the visa application for the Pakistan eVisa through iVisa. It only takes a few minutes to apply from the comfort of your own home. Simply follow these three steps:
Step 1: Fill out the visa application form online with your personal information, such as your name, passport number, and date of birth. Then, choose your preferred processing time.

Step 2: Double-check the provided information, and pay the visa fee.

Step 3: Upload any required documents and submit your Pakistan visa application.
Once your visa is approved, a copy of the document and confirmation will be sent by email. It is recommended to print the valid visa copy and carry it with you while traveling to Pakistan to show to a visa officer when needed.
Information and documents required for the Pakistan visa application
Bangladeshi citizens need to provide the following to apply for the online visa for Pakistan:
A copy of a valid original passport with at least 6 months validity from the intended date of arrival in Pakistan. It must also have at least 1 page available for stamping.

A passport-size photo with a white background. If you don't have one, check out our convenient digital photo service.

Proof of accommodation (if applicable), such as a hotel booking, with the name of the traveler, travel dates, and the name and address of the host.

An invitation letter from the host (if applicable), with the name of the traveler, travel dates, and the name and address of the host.

Return ticket, such as an airline confirmation.

Birth certificate (if applicable) when the applicant is a minor.

Certificate of relationship (if applicable) when the travel purpose is to visit a family member.

Medical report (if applicable) when the travel purpose is for medical treatment.
In some cases, the government of Pakistan may ask for additional documents, such as a bank statement, previous visas, or an NOC letter.
Costs and processing times for the Pakistan Visa process
The iVisa experts will process your information and documents in the Pakistan online visa system. You can choose between three options to have your visa processed, depending on your needs and budget:
Standard Processing: This is the most affordable option. You can get your Pakistan eVisa in 15 days for USD $83.99.

Rush Processing: Get your visa in just 13 days for USD $125.99.

Super Rush Processing: If you need your visa a little faster, select this option. It takes 10 days for USD $172.99.
Pakistan COVID-19 Restrictions for Bangladeshi Citizens
While many restrictions have been lifted around the world, Pakistan still has a few COVID-19 entry requirements in place.
NCOC exemption
Bangladeshi passport holders currently still need an NCOC (National Command and Operation Centre) exemption to travel to Pakistan. You cannot apply for a visa without this document.
Present proof of vaccination or negative PCR test
Passengers 12 years and older who can prove vaccination prior to traveling to Pakistan will not be required to present a negative COVID test. If the passenger is not vaccinated, a negative PCR test taken 72 hours prior to arrival will be required for those above the age of 12.
There is no proof of vaccination nor PCR test required for passengers under 12 years of age.
More questions about the Pakistan eVisa?
If you need more visa consultancy support for your Pakistan travel document or other country visa applications, please reach out to our expert customer service via online chat or email at [email protected]. The iVisa team is available 24/7 to assist.