The Islamic Republic of Pakistan can please travelers who love adventure and those looking for historical and beautiful landmarks. This unique country in South Asia is not that far from Sri Lanka, so it can be an excellent holiday option. But before packing their bags, Sri Lankan citizens must apply for a Pakistan visa.
Since Pakistan authorities developed the electronic visa, the process of traveling for tourism purposes has become easier. Applicants from Sri Lanka can apply online for the Pakistan eVisa, so they don't need to visit an embassy to get a valid visa. The application is 100% online.
In this article, you'll find all the information about how to apply for the Pakistan eVisa with iVisa, costs, and travel requirements.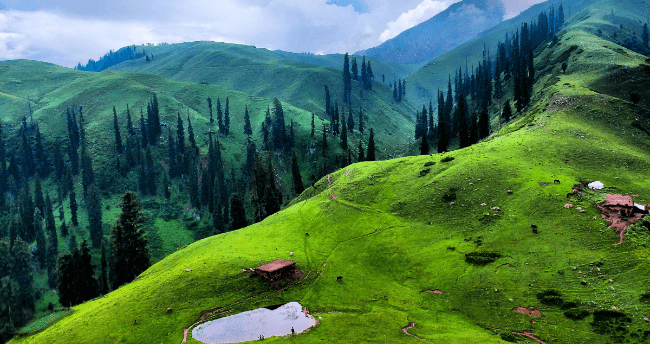 What is a Pakistan Visa for Sri Lanka (eVisa)
The Pakistan Department of Foreign Affairs introduced the electronic tourist visa for Sri Lankan citizens in 2021. The eVisa allows travelers to apply for a Pakistan tourist visa online. This is an electronic visit visa issued by the Pakistani government, which will be linked to the applicant's passport.
After the entry visa is approved, travelers must use it within 90 days after arrival. It's important to know that it is valid for a Single Entry and a stay of up to 30 days Per Entry in Pakistan. And remember, it is a tourist visa. Travelers need to consult the embassy for long-term visas, like work permits, residence visas, or study visas.
Pakistan eVisa: Documents required for Sri Lanka citizens
Citizens of Sri Lanka need to submit some documents to Pakistan immigration authorities. You must have the following items to apply for an online visa for Pakistan:
Your Passport Personal Details Scan.

Applicant Photo. It must meet the standard official requirements for documents. If you don't have one, you can count on iVisa Photo Service.

Proof of Residence (if applicable).

Travel Itinerary.

Invitation Letter (if applicable).

The Pakistani Host's ID/Residence permit (both sides). (If applicable).

Most recent three months' bank statements (if applicable).

Copy of the previous visa (if applicable).

Proof of Accommodation (if applicable).

Airline Confirmation.

Cover Letter (if applicable).

Proof of relationship with relatives residing in this country (if applicable).

Spouse Passport Scan (if applicable).

Birth Certificate of Minor (if applicable).

Minor Consent Letter (if applicable).

Legal Guardian 1 Passport Page Scan (if applicable).

Parent 1 Passport Page Scan (if applicable).

Medical Report (if applicable).
In some cases, the government of Pakistan may ask for additional documents, such as a bank statement, previous visas, or a NOC letter.
Visa application: Steps to apply for a Pakistani eVisa for citizens of Sri Lanka online
Citizens of Sri Lanka can get a valid visa in three easy steps. To get your Pakistan Visa with iVisa, you'll have to complete your Pakistan eVisa application, where you will have to provide your personal information and details about your intended stay in Pakistan.
First, you must answer a few simple questions like your travel dates, passport information, email, or phone number in case we need to contact you. Starting to process your Pakistan visa application form will not be complicated.

Second, ensure you selected the Pakistan Tourist eVisa and provided the correct information in a simplified form that iVisa prepared for you. In this step, you will choose the Pakistan eVisa Fees and the processing time that suits you best. Remember to verify the data and the eVisa you require because from the moment you make the payment, you take the first step of your trip.

Third and the last step! You will pay the visa fees using a credit or debit card. Finally, upload any required documents and click 'Submit.'
After completing these steps, you must wait for the selected processing time. You will receive an email with a PDF confirmation and a QR code that our team will send you as soon as the visa is issued.
Once you arrive in Pakistan, you only need to show it as eVisa support, and the other required documents at the airport if needed, and you can begin your journey to visit Pakistan!
Costs and processing times for the Pakistan Visa process
With iVisa services, Sri Lankan passport holders only require a few minutes to fill out a short form; after that, they can rest easy. Our team of experts will take care of the rest of the Pakistan eVisa application, processing your information and documents in the Pakistan online visa system.
You can choose between three options to receive this visa service for Pakistan entry, depending on your needs and budget:
Standard Processing time: This is an option if you still have time until departure because it takes 15 days to process the eVisa for Sri Lanka citizens. Otherwise, it is the most affordable option: only USD $83.99.

Rush Processing time: This is an option for Sri Lanka travelers in a hurry. You can receive your eVisa in 13 days, but you must pay USD $125.99.

Super Rush Processing time: This is the best option if you need your visa a little faster. It takes only 10 days for your eVisa to be processed, costing USD $172.99.
Pakistan eVisa Sample
Is it safe to use iVisa?
Yes, it is! We can guarantee that your data is safe with us. iVisa provides a reliable service thanks to its top-notch security system. You can rely 100% on iVisa's iVisa services. We have gained the trust of various customers around the globe for efficient and reliable documentation processes for travel. We keep your details encrypted to protect your privacy.
Click here to read our clients' reviews for reassurance.
Who can I talk to if I have more questions?
If you need more visa consultancy support for your Pakistan entry or any other country visa applications, please get in touch with our expert customer service via online chat or email at [email protected].
The iVisa team is available 24/7 to assist you!