When traveling to Pakistan, you must remember to apply for your Pakistan eVisa before entering the country. Otherwise, you will get rejected. If you don't have one, iVisa.com allows you to apply online for this travel document.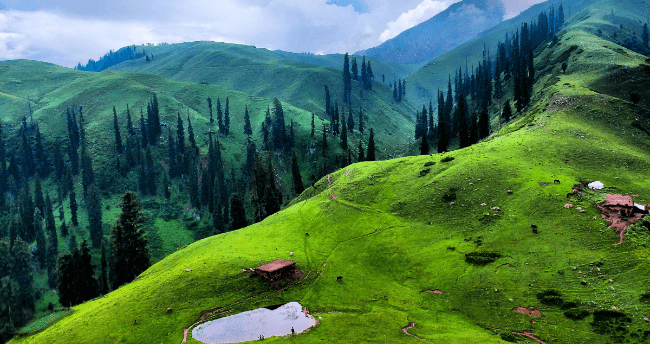 Need more information about the Pakistan eVisa for the citizens of Australia? Continue reading our FAQs.
Frequently Asked Questions
Do I need a vaccine to travel to Pakistan as a citizen of Australia?
All visitors are recommended to get vaccinated against Hepatitis A, Hepatitis B, Typhoid, Cholera, Yellow Fever, Japanese Encephalitis, Polio, and Rabies before entering the country.
Also, due to the pandemic, the Covid-19 vaccine is recommended to ensure your safety.
Do I need a PCR Test to travel to Pakistan as a citizen of Australia?
Travelers must present a negative PCR Covid-19 test result within 72 hours before departure. The only citizens exempt from it are children younger than 12 years old, disabled passengers, and high-level international delegations.
Do I need to quarantine upon arrival in Pakistan as a citizen of Australia?
Visitors who test positive for the rapid antigen Covid-19 upon arrival must quarantine in a designated facility. Travelers younger than 6 years old are exempt from this test.
What is the Pakistan eVisa for the citizens of Australia and how can I apply for it?
The Pakistan eVisa is an electronic travel authorization document that allows visitors to enter Pakistan. However, you also need to carry the Pakistan Pass Track to enter. This is a single-entry visa, which means that you can enter the country and stay up to 30 days within 90 days after being issued.
These are the steps you have to follow to apply for the Pakistan eVisa for the citizens of Australia.
Step 1: Complete our online form with your information, then choose the processing time.
Step 2: Review that all the information is correct before choosing your payment method.
Step 3: Finally, scan all the required documents.
What is the cost for the processing time for the Pakistan eVisa for the citizens of Australia?
iVisa.com has three alternatives for you to choose from:
Standard Processing Time: This option has been customized for those travelers who have sufficient time for their travel as it provides the document in a few days at an affordable cost.
Rush Processing Time: For those travelers who require their document a bit early, this option is available at a bit expensive cost.
Super Rush Processing Time: This is the best option for those who need their document urgently for the most expensive cost.
These prices include the Government Fee.
What documents do I need for my Pakistan eVisa for the citizens of Australia?
You need to scan the following documents:
Your Passport with at least 6 months before the expiration date.
A Passport photograph with white background.
Accommodation and Air Ticket data.
An e-mail address, so you can receive your Pakistan eVisa.
A payment method that can be a credit or debit card.
Can iVisa.com be trustworthy?
Yes! iVisa.com believes that customers are the most important, that's why we never let them down. You can read all about our past work in the feedback section.
I have some questions about the Pakistan eVisa for the citizens of Australia, who can I speak to?
For any concerns you can contact our customer service, they are available 24/7.
iVisa.com Recommends
If you love museums and learning about history, culture, and traditions, you must visit the Ganish Village. This village is a winner of the UNESCO Asia-Pacific heritage. In this place, you will learn about the traditional life of Hunza. Walking along the traditional village roads, you will find a water tank and several carved wooden mosques around it, believed to be between 100 and 200 years old.
Village legend has it that the Ganish warriors practiced crossing the river in this water tank before actually crossing the Hunza River and attacking the villages of Nagyr. Ganish is a living museum, where traditions are still preserved, and you can experience them together with the villagers. Another interesting destination is the Archaeological Museum of Balochistan, also known as the Quetta Museum.
In these galleries, you can see the Moenjodaro figurines, pottery pieces from Balochistan sites, and Stone Age utensils. The museum is not only limited to archaeological exhibits, it also has military material, including a sword used in 1919, which still has the blood of the British commander. When you visit these museums do not forget to look for a guide to give you a magical tour.