Will you have an adventure in Pakistan very soon? You may want to check first if you need a visa. This document is usually essential to enter a specific country, including Pakistan.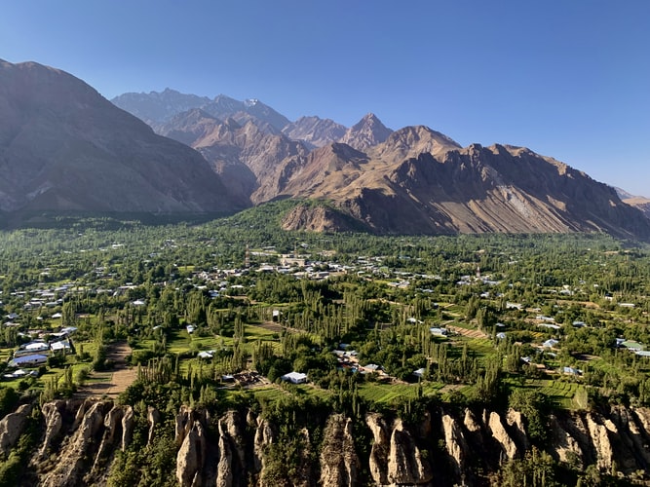 If you are from Grenada, you are in luck, because you are one of the candidates to apply for the Pakistan eVisa (just remember that due to the coronavirus pandemic these visas may be on hold, but they would be reactivated as soon as the pandemic ends). This eVisa is much easier to obtain than the conventional visa, so it will not take much effort to complete the application process.
To know more about what the Pakistan eVisa for the citizens of Grenada, continue reading this article.
Frequently Asked Questions
Can the citizens of Grenada apply for the Pakistan eVisa online?
Yes, same as many other nationalities, Grenadian citizens are entitled to a Pakistan eVisa. Keep reading below to learn more about the Pakistan eVisa for the citizens of Grenada.
What documents do I need to apply for a Pakistan eVisa?
One of the first things you need to do before you apply for a Pakistan eVisa is to see if you meet the requirements. You need to provide iVisa.com with a few documents and data so that we can get the process started.
The list is not long, and it includes the following:
Passport: This passport should be valid for at least 6 months from the date of arrival in Pakistan. Also, a scan of the passport's information page is needed.
Proof of accommodation: You can use a hotel booking for this requirement.
Digital passport photo: This photo must be as recent as possible (no more than 6 months). You can use our photo service to process this item.
Proof of legal residence: Only if required.
Return flight ticket.
Valid email address: This is necessary if you apply online for a Pakistan eVisa because the document arrives via e-mail in PDF format.
Means of payment: You can use a credit or a debit card for payments.
See more information about the Pakistan eVisa for the citizens of Grenada in the questions below.
What is the price of the Pakistan eVisa?
iVisa.com offers three choices when it comes to the processing time of your application. That way, you can select the one that best satisfies your needs.
Here they are:
Standard Processing Time: 15 Business Days - USD 100.00.
Rush Processing Time: 13 Business Days - USD 120.00.
Super Rush Processing Time: 10 Business Days - USD 140.00.
How can I apply for the Pakistan eVisa with iVisa.com?
The application process for this eVisa is easier than others. These are the steps you must complete to get your eVisa on time:
The first step, is to fill in the online application form and select the best processing option according to your travel needs
The second step, is to verify that the information you provided in step one is correct and continue with the payment of fees.
The third step, is to upload and attach the documents and items needed. After that, you can submit the form.
Now, you can relax while we prepare your eVisa. You won't have to visit an embassy to get it, we will handle it from here.
Is iVisa.com a safe visa provider?
We provide high-quality service and protection, meaning that you can trust what you do on our website. Nevertheless, you can take a look at our reviews if you have questions about it.
Where can I learn more about the Pakistan eVisa for the citizens of Grenada?
To learn more about the Pakistan eVisa for the citizens of Grenada, explore iVisa.com's website or chat online with our agents, they're available at all times.
iVisa.com Recommends
From the magnificent stretches of the Karakorams to the huge alluvial delta of the Indus River, Pakistan is the perfect land for adventure and ecotourism. Here, you can try trekking, white water rafting, mountaineering, and more sport activities. It is also an excellent spot to try mountain and desert jeep safaris, as well as camel rides and trout fishing.
This country has some incredible tourist spots to explore. For example, the Pishin Valley, located in the northwest of Balochistan. This valley has around 1000 hectares of fruit plantations, and it is a productive land where you can relax while having a fantastic view.
Pakistan is provided with rich and diverse flora and fauna. Therefore, it is a great place to explore the High Himalayas, as well as the Karakoram and the Hindukush ranges with their alpine meadows and permanent snow line.
If you really want to enjoy great deserts, coastline, and also coniferous forests, then Pakistan is your option!