If you're a Kenyan passport holder, you must acquire a visa to enter Pakistan. Since a few years ago, the Pakistan Government provides electronic visas and, iVisa.com can help you with that process. However, as a Kenyan citizen, you will need to visit a Pakistani embassy to check how to apply for the Pakistan eVisa for the citizens of Kenya.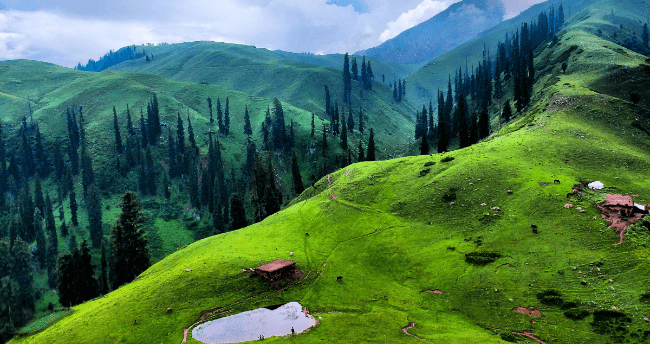 iVisa.com is the ideal alternative for processing electronic visas. Even though we can't help you with the Pakistan eVisa for the citizens of Kenya, we have all the information about traveling to Pakistan. Check our FAQs.
Frequently Asked Questions
Vaccination required to enter the country?
No! It's not mandatory to have a Covid vaccine to enter Pakistan. However, you need to comply with all the health guidelines.
PCR test required to enter the country?
Health authorities in Pakistan demand that all incoming visitors take a Covid test within 72 hours before entering the country. Passengers who are under 12 years, disabled travelers, and international delegations are exempt from this rule.
Continue exploring the Pakistan eVisa for the citizens of Kenya with us.
Quarantine required upon arrival to the country?
As soon as you land in Pakistan, you need to take an antigen test. If your result is positive, you need to isolate yourself in a designated facility.
What is the Pakistan eVisa, and how do I apply?
The Pakistan eVisa is the official document you need to enter Pakistan. The electronic visa is available for tourism reasons, and it's valid for 3 months. Once you have the travel document, you can stay in Pakistan for up to 30 days and it provides a single entry.
The application process has three steps:
Complete the application form and choose a processing time (Standard, Rush, or Super Rush).
Check your details and proceed to pay with a credit or debit card.
Include the required documentation and apply!
We have all the information about the Pakistan eVisa for the citizens of Kenya. Let us help you!
What are the processing times and fees?
Standard Processing option - Select the cheapest service if you're willing to wait a regular time.
Rush Processing option - Pay a higher price, and our team will work as soon as possible.
Super Rush Processing option - Have your document right away if you pay a premium price.
What are the requirements?
You need these items:
Valid Passport - Send us a scan of the details page.
Applicant photo.
Travel itinerary.
Airline confirmation.
Email address - Expect your travel document in your email inbox.
Payment method - Choose between a credit or debit card.
According to your application, you may need:
Proof of residence.
Invitation letter.
Pakistani ID.
Bank statements from the last 3 months.
Previous visas.
Hotel reservation.
Travel authorization by employer or school.
Letter of benefit.
Marriage certificate.
Our experts can manage the Pakistan eVisa for the citizens of Kenya. Trust us!
Can I trust iVisa.com?
Positively! We have helped countless travelers with all types of travel documents. We know how to support you with the Pakistan eVisa for the citizens of Kenya.
Where could I find more information?
Get in touch with our customer care agents, who are ready to take your messages 24/7. We have all the answers for the Pakistan eVisa for the citizens of Kenya.
iVisa.com Recommends
Travel to Pakistan and explore some fascinating places. Start with the Uprising Memorial, which stands to remember the people who rose against the Maharaja in 1947. You can learn about some local heroes, such as Mohammed Babar Khan and Safiullah Beg of the Gilgit Scouts. Also, check details about Mirza Hassan Khan of the Kashmir Infantry. According to history, Colonel Mirza Hassan Khan had been planning to seize Kashmir for Pakistan. After the plan was out, he was sent to Bunji or commonly known as the Siberia of Kashmir. On the other hand, Major Babar Khan and other officers were also planning their own rebellion. These events were just the beginning of years of fighting between India and Pakistan. During this period, the city of Gilgit was the main focus.
Visit Baltit Fort in Karimabad. The construction dates back to the 13th century. For years, houses and towers have been added by the ancient owners. The gorgeous rooms full of fireplaces, balconies, and tinted windows are the most impressive features of this place. We know you will be fascinated to explore this place!