Pakistan is a beautiful country, and even though you may think it is unstable, following a few basic rules will ensure that your time there is enjoyable. Have you ever thought that Pakistanis need to apply for visas in order to enter the country? The majority of nationalities must go through one.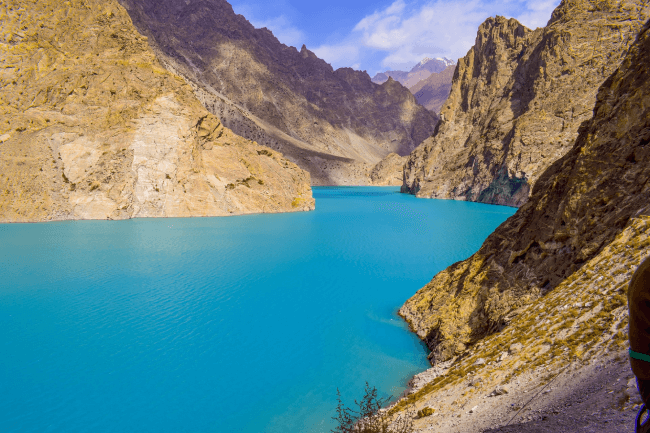 Start your visa application with iVisa.com and get more insight about the Pakistan eVisa for the citizens of Malta. However, Pakistan does have an electronic visa system in place. If you are eligible, you can apply online for an eVisa to Pakistan.
With iVisa.com's help, you will not go through too much trouble to get the travel document you need. Read on for more info on Pakistan eVisa for the citizens of Malta.
Frequently‌ ‌Asked‌ ‌Questions‌ ‌ ‌
Could you please explain what you mean by Pakistan eVisa for the citizens of Malta?
A Pakistan eVisa provides an electronic travel permit to facilitate entry into the state. You can obtain it online. Apply for the Pakistan visa via iVisa.com and learn more about the Pakistan eVisa for the citizens of Malta.
You can use the online Pakistan visa to visit Pakistan for vacation, leisure, and to visit loved ones. Pakistan eVisas can also be obtained for transit.
What is the validity of a Pakistan visa?
An eVisa for Pakistan is valid for 30 days from the date of issuance. You will be able to enter Pakistan only once with an online Pakistan visa. Tourists or family members visiting on an eVisa have a validity of 30 days. These types of visas allow holders to stay in Pakistan for 30 days each.
Do Malta citizens have access to online Pakistan visa applications?
Yes. It takes just a few minutes to apply for a visa online with iVisa.com for citizens of Malta. On iVisa.com, you can use the Visa Checker Tool to determine your destination's visa requirements and learn more about the Pakistan eVisa for the citizens of Malta.
Are there any requirements for applying for a Pakistan visa online?
It will not take you long to obtain a Pakistan eVisa for the citizens of Malta. You will need only the following items:
Scan of your Passport: We need to gather information so we can complete your application.
Email address: You will get the processed travel document via email.
Means of payment: Credit or debit cards can be used to pay the application fee.
Where can I find information about the processing options offered by iVisa.com?
iVisa.com has three processing options:
Standard processing option: The waiting time is long, but the cost is low.
Rush processing option: Compared to the standard option, this one is faster and more expensive.
Super rush processing option: It is the fastest and most expensive option available.
How does a Malta citizen apply for a visa to Pakistan?
Follow these steps to apply for a Pakistan eVisa for the citizens of Malta.
First: Fill out the application form and select a processing time.
Second: After verifying the information, pay the application fee online.
Third: Upload a copy of your passport and other documents, if required.
Is it safe to apply with iVisa.com?
Applicants can apply for an e-Visa through iVisa.com to get their visas on time. You can rest assured that your information is safe and secure with our sophisticated software. Protecting your privacy is our top priority.
See the review section for more clarity.
Where can I get more information about the Pakistan eVisa for the citizens of Malta?
In the event that you have any further questions about the Pakistan eVisa for the citizens of Malta, please get in touch with our customer service agents. Further clarification will be provided regarding the Pakistan visa for Maltese citizens.
If you have other questions, feel free to email us at [email protected].
iVisa.com Recommends
The diverse natural landscapes of Pakistan offer a multitude of terrains and landscapes for the adventurous, archaeological sites for the curious, and untouched beaches for those seeking to escape crowds. Explore some of the country's most scenic views and enjoyable adventure activities in the north.
Explore Gilgit-Baltistan (GB), a popular destination for anyone seeking diverse experiences without staying too long in one place. Naltar Ski Resort attracts ski enthusiasts, while the scenic Fairy Meadows attracts campers eager to explore the wilderness. Multan provides an insight into ancient warfare, trade, and dynastic rule, as well as Sufi practices.
The city of Mutan contains various shrines, tombs and mosques, which are visited by devotees all over Punjab and beyond all year round, as well as people from around the world. Sufi mystics are cherished here, as the city is referred to as the 'City of Saints' in honor of the deceased mystics. There have been only a few developments in the tourist industry in the Tharparkar District in Sindh.
Tourism in the region is increasing year-on-year, which is encouraging considering it consists of a jumble of small towns and rural settlements ranging from partially developed to undeveloped.