Citizens of Palau must carry a Pakistan eVisa to enter the country, if you don't have one, don't worry about it. iVisa.com has the solution for you!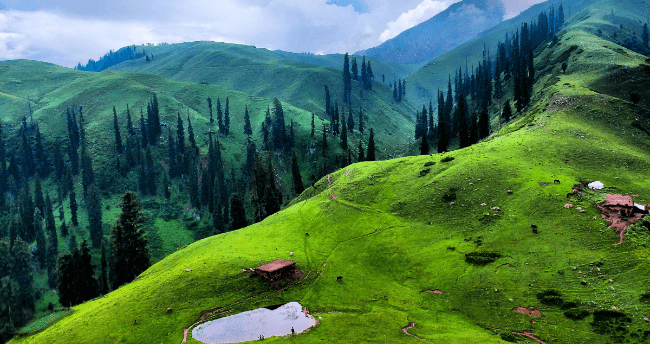 We have an easy and friendly process for you to apply for your visa from the comfort of your own home Interested in applying in the Pakistan eVisa for the citizens of Palau? Continue reading our FAQs.
Frequently Asked Questions
Do I need a vaccine to travel to Pakistan as a citizen of Palau?
All travels are recommended to be vaccinated against Hepatitis A, Hepatitis B, Typhoid, Cholera, Yellow Fever, Japanese Encephalitis, Polio, and Rabies before traveling. Polio is only mandatory for travelers that are staying for more than 4 weeks. The Covid-19 vaccine is also recommended due to the pandemic.
Do I need a PCR Test to travel to Pakistan as a citizen of Palau?
All adult travelers must present a negative PCR Covid-19 test result within 72 hours before departure. However, children older than 12 years old, disabled passengers, and high-level international delegations are exempt from presenting this document.
Do I need to quarantine upon arrival in Pakistan as a citizen of Palau?
Travelers older than 6 years old will undergo a rapid antigen Covid-19 test upon arrival. If travelers between 6 and 12 years old test positive, they can be quarantined from home. However, travelers older than 12 years old who tested positive will have to quarantine in a designated facility.
What is the Pakistan eVisa for the citizens of Palau and how can I apply for it?
The Pakistan eVisa is an electronic visa issued by the Pakistan government to allow visitors to enter the country. In addition, you will also need a Pakistan Pass Track, a new measure to control the spread of the Covid-19. This is a single entry visa, and you can travel for a maximum of 30 days within a 90 days validity. If you want to apply for the Pakistan eVisa for the citizens of Palau just follow these three friendly user steps.
Step 1: Complete our online forms with your information, then select the processing time that suits you the best.
Step 2: Review that all the information is correct before picking your method of payment.
Step 3: Upload the required documents.
What is the cost to obtain the Pakistan eVisa for the citizens of Palau?
iVisa.com offers you three options for the processing times. These prices include the government fee.
Standard Processing Option: this is the standard option that allows you to get your document the most affordable way possible.
Rush Processing Option: you can obtain your eVisa faster with this alternative, but the price is a bit more expensive than before.
Super Rush Processing Option: this is the most expensive option because it allows you to receive your document asap.
What documents do I need to apply for my Pakistan eVisa for the citizens of Palau?
For you to apply for the eVisa, you must scan and upload the following documents:
A copy of the information on your Passport.
A passport-size photograph.
Accommodation and air ticket data.
An e-mail address, so you can receive your Pakistan eVisa.
A payment method that can be a credit or debit card.
Can iVisa.com be trusted?
Yes, it can! We have been trusted by hundreds of customers around the world. You can check it out in our reviews.
Can I talk to someone about the Pakistan eVisa for the citizens of Palau?
Of course! Just contact our customer service team, they are available 24/7.
iVisa.com Recommends
When traveling around Pakistan, you must add to your plans the Uprising Memorial. This monument is for those who rebelled against the Maharaja in 1947, among the various tombs include those of Mohammed Babar Khan, Safiullah Beg, and Mirza Hassan Khan. Legend has it that at the time of Partition, many had already anticipated Maharaja Hari Singh's joining India. Muslims had conspired to take Kashmir for Pakistan, but word got out and the plan never materialized. This is the beginning of an incredible story that you can enjoy walking around this monument dedicated to those who went through so much to achieve their freedom. From the first moment you arrive in the city do not hesitate to look for a group of experts to give you a guided tour and learn a little about each of them and how they contributed to the culture of the country. It is quite symbolic for the locals, so you must take a lot of importance in the individual stories. When staying near the monument do not hesitate to stay in local lodgings, they will be able to add some interesting stories to what you learn on the tour.