In the process of planning a trip to Pakistan, many things must be taken into account. One of them is the fact that you may have to obtain a visa before your departure. Since most nationalities need one, chances are that so do you.
However, Pakistan made a few changes to its visa policy recently, and one of those changes includes an electronic visa system.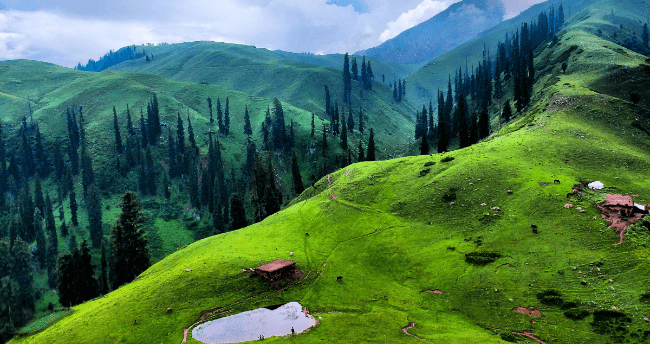 One of the nationalities that can now apply for a Pakistan eVisa is Uzbekistan, meaning that, if you have an Uzbek passport, you can apply for this eVisa online to enter Pakistan easily. With iVisa.com, the application process can happen with little to no effort.
Just bear in mind that the process of getting a Pakistan eVisa for the citizens of Uzbekistan along with the rest of the paperwork can be put on hold if there's a national emergency (for example, the Coronavirus pandemic).
To learn more about the Pakistan eVisa for the citizens of Uzbekistan, you should take a few minutes and read the answers to the most commonly asked questions below.
Frequently Asked Questions
Can the citizens of Uzbekistan apply for a Pakistan eVisa?
Yes. As stated by Pakistan's visa policy, Uzbek citizens can apply for a Pakistan eVisa online.
What documents do I need to apply for a Pakistan eVisa?
As you will see in just a moment, the list of requirements for a Pakistan eVisa is not extensive, and the items are easy to acquire. That is if you do not have some of them already.
Here is what a successful application process requires:
Passport: Your passport should be valid for at least 6 months from the date of arrival in Pakistan. A scan of the passport's information page is also needed.
Proof of accommodation: You can use a hotel booking.
Digital passport photo: This photo must be recent. You can use our photo service to process this item.
Proof of legal residence: You do not need this unless you plan on applying from a different country.
Return flight ticket.
Valid email address: When you apply online for a Pakistan eVisa, the document arrives via e-mail in PDF format, so you need your email address for that.
Means of payment: You can use a credit or a debit card for payments.
See more information about the Pakistan eVisa for the citizens of Uzbekistan in the lines below.
What is the price of the Pakistan eVisa?
You get to choose the fee. Using iVisa.com services means that you can pick the processing speed of your application. iVisa.com gives you three choices so your eVisa arrives at your earliest convenience.
Your options are as follows:
Standard Processing Time: 15 Business Days - USD 100.00.
Rush Processing Time: 13 Business Days - USD 120.00.
Super Rush Processing Time: 10 Business Days - USD 140.00.
How can I obtain the Pakistan eVisa with iVisa.com?
As for the application process, you only have to complete the following 3-step method to get your Pakistan eVisa ASAP:
First, fill out an easy and safe online request form. After that, you must also pick the processing time you prefer.
Second, you must confirm that the information you gave is correct and proceed with the payment of fees.
Third, you also have to upload and add the documents and items required and submit the request form.
After that, you only have to sit back and relax while we process your Pakistan eVisa. You won't have to go to the nearest embassy to get it, we will take care of it for you.
Is iVisa.com a safe visa provider?
We provide high-quality service and protection, so you can trust what you do on our platform. Nonetheless, you can check our reviews if you have any doubts.
Where can I learn more about this eVisa?
If you wish to find out more information regarding the Pakistan eVisa for the citizens of Uzbekistan, then explore iVisa.com's website or chat online with our agents, they're available at all times.
iVisa.com Recommends
This country is officially known as the Islamic Republic of Pakistan, and it is located in South Asia. Its population exceeds 200 million people. For this reason, it is the fifth most crowded country on this planet. This country is also known for its 1,046 km of coastline towards the Arabian Sea and the Gulf of Oman in its southern part, as it offers impressive views.
Pakistan is probably one of the best places to explore mosques. It has an interesting mix of modernity and antiqueness, all in the same place. An example of this blend is the Shah Faisal Masjid, one of the largest mosques in the world. You can get to know this mosque in the capital city of Islamabad. This mosque is famous not only because of its colossal size but also for its beautiful and well-done architecture. Besides, it is considered the National Mosque of Pakistan.
The Badshahi Masjid, or "Emperor's Mosque" is another mosque you should visit. It was built in 1673 by the Mughal Emperor Aurangzeb in Lahore. This mosque is one of the most notable tourist spots in the city since it is a symbol of Mughal design and one of the most splendid mosques in the world at the same time.