If you want to visit Pakistan soon, you should check first whether you need a visa or not. In this case, we can confirm that Vietnam travelers must have a Pakistan eVisa before traveling. Unfortunately, iVisa.com can't help you with the process because you need to approach an embassy or consulate to start it. Still, we can provide all the information about the Pakistan eVisa.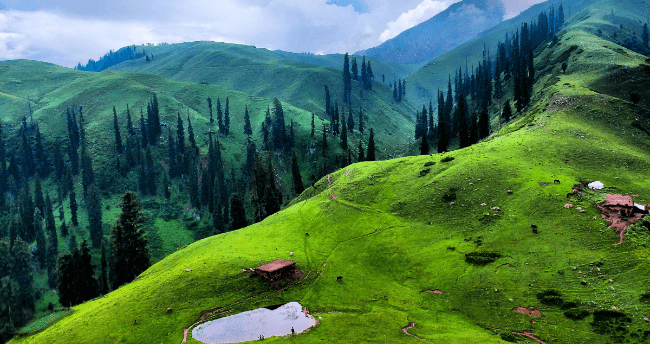 Our experts have all the details you need about the Pakistan eVisa for the citizens of Vietnam.
Frequently Asked Questions
Vaccination required to enter the country?
No, Pakistan authorities aren't requesting a Covid vaccine to incoming visitors. Still, this information could change at any moment. Sat informed!
Continue reading about the Pakistan eVisa for the citizens of Vietnam.
PCR test required to enter the country?
Yes! You need to take a Covid test within 72 hours before traveling to Pakistan. Only children under 12 years old, disabled people, and international delegation are exempt from this rule.
We can help you with the Pakistan eVisa for the citizens of Vietnam. Trust us!
Quarantine required upon arrival to the country?
Once you arrive in Pakistan, you will go through an antigen test. For children between 6 and 12 with positive results, they need to quarantine at home. Travelers over 12 years old with a positive test result must quarantine at a designated facility.
What is the Pakistan eVisa, and how do I apply?
The Pakistan eVisa is the official document you need for your trip to Pakistan. The visa is only available for tourism purposes, and it's valid for up to 3 months. It allows a single entry and a maximum stay of 30 days.
You need to go through these steps to have this electronic visa:
Complete the application form with your details and choose a processing time (Standard, Rush, or Super Rush).
Double-check your application and decide how to pay, whether with a credit or debit card.
Attach the required documentation and apply!
The electronic visa will arrive in your email inbox as soon as possible. Display the visa upon your arrival and enjoy Pakistan.
Continue checking all about the Pakistan eVisa for the citizens of Vietnam.
What are the processing times and fees?
Standard Processing option - The cheapest service that provides a regular waiting period.
Rush Processing option - Our team will work faster for a higher fee.
Super Rush Processing option - Receive your electronic visa in less time for a premium fee.
What are the requirements?
You need the following items:
Valid Passport - We need the scan of your details page.
Applicant Photo
Travel itinerary
Airline confirmation
Email address - Receive all your documentation through email.
Payment method - Pay with a credit or debit card.
According to your application, you may also need:
Proof of residence.
Invitation letter
ID of Pakistani ID
Bank statements from the last 3 months.
Previous visas
Hotel reservation
Travel authorization by employer or school
Letter of benefit
Marriage Certificate
Our experts can tell you all about the Pakistan eVisa for the citizens of Vietnam.
Can I trust iVisa.com?
Yes! We work with the highest security guidelines. We will process your details only for your travel requirement. Trust us and learn more about the Pakistan eVisa for the citizens of Vietnam.
Where could I find more information?
Connect with our customer care agents, who are available 24 hours a day. We can answer your questions about the Pakistan eVisa for the citizens of Vietnam now!
iVisa.com Recommends
Go to Pakistan and visit the Karakoram Highway or locally known as the KKH. Located on the Northeastern side is one of the greatest engineering works in the 20th century in Pakistan. The highway extends 805 miles and connects Pakistan with China. It passes by Abbottabad, Gilgit-Baltistan, Kashgar, and reaches the province of Xinjiang. The beautiful sceneries are just unbelievable. Check the landscapes of Mansehra and Thakot. Also, you feel the rush with the narrow corners, dangerous paths, and overall vibrant atmosphere. The construction lasted 27 years, and plenty of Pakistani and Chinese workers lost their lives due to landslides and falls. Check the gorgeous valleys, rivers, and gorges. Explore the mountain ranges, where you will find Shatial archaeological site.
Explore Gilgit-Baltistan, which offers unique scenic beauty. It's loved by trekkers and mountaineers from all over the world. Visit the Huna Valley, which is also known as the Shangri-La of Pakistan. The peaks, forests, local flora, and fauna make it a top destination in Pakistan. Head to the Skardu district, where you can spot lakes, deserts, and villages with marvelous features. Don't miss Astores, Diamir, Gilgit, and Ghizer.