The Panama Electronic Affidavit is required for all international arrivals entering Panama. As this may seem excessive, it is part of the government's health safety measures to mitigate the effects of COVID-19 and reduce the spread of cases due to tourists. However, remember that it does not replace other requisites such as your passport or visa.
Panama Electronic Affidavit error - If you apply on your own, errors may occur because you don't have the details, or people won't understand how to fill out forms correctly. These kinds of mistakes can cause your application to be rejected and delay your travel plans. Therefore, we recommend learning about the process before applying by reading the Panama Electronic Affidavit information page.
At iVisa.com, we understand the stress of planning a trip to another country, especially when so many important documents are needed. So, to help save you time and money, we've created a system that allows you to apply for your visa online right away.
Panama Electronic Affidavit error - Continue learning about the Panama Electronic Affidavit on our FAQs.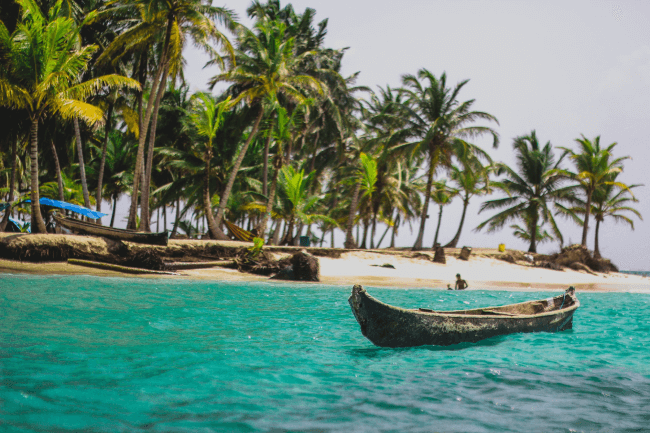 Panama Electronic Affidavit form Common Errors and FAQs
Traveling with minors or people with disabilities
If you are traveling with a minor or someone with disabilities, the Panama Electronic Affidavit must be completed. Please fill out your information and help us know how to support you during your journey.
Panama Electronic Affidavit error - Sometimes, travelers think that they should add minors to their Panama Electronic Affidavit, but this document is for a single person.
Printing the Panama Electronic Affidavit
Sometimes, passengers go through a hassle finding where to print their travel documents or not knowing they can be submitted electronically.
It is important to know that the Panama Electronic Affidavit is 100% electronic. After filling up the document, travelers will receive a QR code that must be shown on their smartphones.
Panama Electronic Affidavit error - If you don't have an internet connection, you can save it as a document on your phone.
The Panama Electronic Affidavit does not replace the visa
A common mistake is that many people think that the Panama Electronic Affidavit is considered part of the travel visa. On the contrary, it only complements the other documents travelers need to enter the country.
Panama Electronic Affidavit error - Check the requirements according to your nationality.
Making a mistake in the Panama Electronic Affidavit form
When you enter incorrect information in your Panama Electronic Affidavit application, the review process will not continue, and your application will be rejected. Therefore, we recommend that you wait until your travel document has been approved before submitting a new one.
Panama Electronic Affidavit error… When you make a mistake, you lose time and money.
iVisa.com makes applying for a travel document fast and convenient. The application takes just minutes, and our representatives will follow up with you to make sure your information is accurate.
Our customer support team will help you submit your application with no problems. They can help you with any concerns you might have, too.
Panama Electronic Affidavit error - iVisa.com is always concerned about the traveler's wellbeing.
What is the process of applying for the Panama Electronic Affidavit with iVisa.com?
You can apply by scanning and uploading the following information.
Copy of the Passport.
Email address.
Payment method. Credit or debit card.
Panama Electronic Affidavit error - You can submit all this information efficiently.
iVisa.com Recommends
You cannot travel to Panama and not visit the famous Panama Canal. Currently, the Panama Canal, in addition to functioning as the primary means of transport for marine vessels, also has begun to have a significant impact on tourism, given foreigners' curiosity about this complicated system of locks that carry thousands of ships from the Atlantic to the Pacific ocean throughout the year.
To get the most out of your visit to the Canal, it is recommended that you stop by a visitor center in one of three operational sections: Miraflores, Gatun, or Agua Clara. These centers have the best observation points in all the Canal. You will get amazing pictures from here.
If you're interested in the construction of the Panama Canal, check out Ancon Hill, La Boca Point, or the Panama Railroad. These sites are part of the great tourist attractions of Panama. You will learn all about the construction of the Canal as to the use of this great technological advance of the 20th century.
The Panama Canal tour always ends with a visit to one of the shopping malls near the attraction. The country's shopping malls are well known for their variety of products and excellent prices.