The people of Papua New Guinea have strong connections with all the people of Australia and you will realize that when you visit the country. To plan your trip, you must know How Citizens of Australia Can Enter Papua New Guinea; here in iVisa.com, we can help you get all information and the Health Declaration required to start your journey.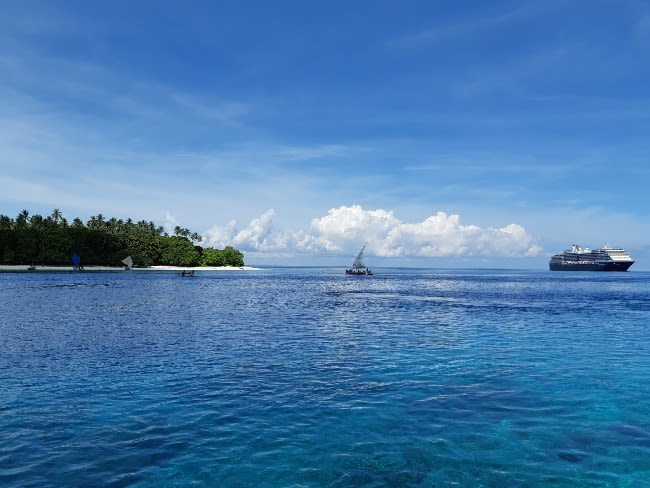 When visiting the nation, you will want to make certain you bring a passport and other essential documents. This is only because Papua New Guinea does not allow enter Australian Citizens without international IDs. If you are planning to go for a long trip (maybe you are a digital nomad) consider that taxpayers of Australia are not allowed to work within its boundaries without appropriate documentation.
If you're not certain whether you are able to enter Papua New Guinea continue reading this article to find more about How Citizens of Australia Can Enter Papua New Guinea
What is the process to acquire my document with iVisa.com?
To get to know How Citizens of Australia Can Enter Papua New Guinea During Coronavirus have the following in mind:
Get your passport.
Fill in the application form with all your basic info.
Select the processing time and pay it with a credit card or PayPal account.
Wait for your Health declaration in your Email.
Present your passport and Health declaration form when you arrive at the airport.
Apply in Advance
The perfect solution to avoid any inconvenience or delay in your process is to apply in advance. You can have this benefit with iVisa.com where you can send us all your information and we will process your application at the best time so you can have peace of mind.
Frequently Asked Questions
Can I enter Papua New Guinea during Coronavirus??
As an Australian, to enter Papua New Guinea during the Coronavirus you will need to present Health declaration form with all your personal and contact information.
A negative Covid-19 PCR test result is mandatory.
Wear a mask in public areas, practice social distancing.
How long is the Papua New Guinea Health declaration form valid?
The Papua New Guinea health declaration form is valid for a Single Entry only. In case you need to leave the country and return, you will have to apply for a new health declaration. You can make this new application here.
What are the processing times and fees?
Standard Processing Time:

24 hours

-

USD 20.00

. Get your document in a short time and at an affordable price.
Rush Processing Time:

8 hours

-

USD 35.00

. Get your document a little faster at a higher price.
Super Rush Processing Time:

4 hours

-

USD 60.00

. The most expensive solution but in the shortest possible time.
Fill the application form with iVisa.com and see how citizens of Australia can enter Papua New Guinea during Coronavirus.
Can I trust iVisa.com?
Absolutely! We have helped countless travelers from all over the world with our services and personalized support. Go to the comments section and confirm that we have the right expertise to help you.
We know How Citizens of Australia Can Enter Papua New Guinea.
Can I get support with iVisa.com?
To learn more about how Australian citizens can enter Papua New Guinea trust us. The iVisa.com customer service agents are available 24 hours a day, 7 days a week to answer all your questions and support you in your process. Do not hesitate to contact them if you need to.
iVisa.com Recommends
Many of the citizens of Papua New Guinea do not have English as their first language. In order to communicate effectively with all the locals, you have to find out some basic and simple to understand Punjabi, Hindi, or additional languages. In fact, if you make the effort to learn a few phrases in these languages, then you'll be well received and welcomed as one of the welcome guests at Papua New Guinea.
If you cannot afford a personal New Guinea language teacher, you can find lots of e-platforms where you can book short courses with native speakers all done online and at your peace. If you are thinking of spending a long time in this country, and you intend to be part of its culture, learning some of its languages will be very useful. As in any part of the world, spoken and written communication is one of the fundamental tools of society to evolve and coexist; do not hesitate to seek support in platforms dedicated to link students and teachers in online channels.