If you are planning to travel to this charming island in the middle of the Ocean, you should bear in mind that there is no mandatory Papua New Guinea covid quarantine unless the results of the health check-ups upon arrival in the country have any problems. In addition to being prepared for possible quarantine, you should take with you the Papua New Guinea Health Declaration, a document that you can obtain very easily and quickly here at iVisa.com.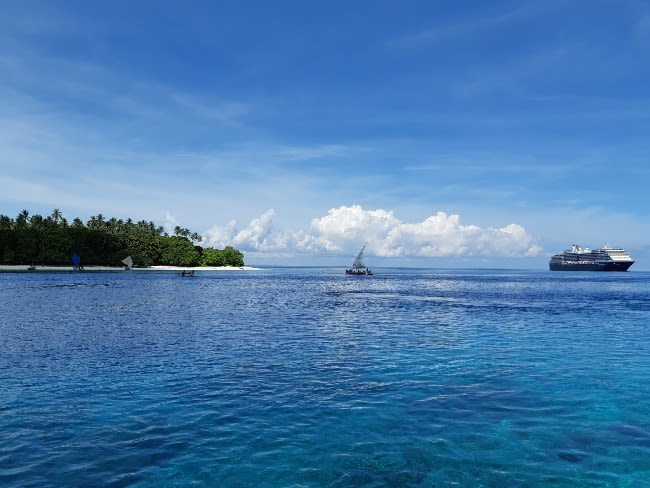 Travelers from all over the world who want to venture to know this island should take into account that Papua New Guinea has coronavirus testing centers enabled throughout the island. If you decide to travel, it is very important that you continue reading this article where we will teach you everything you need to make your dream of traveling to Papua New Guinea come true. If you have already decided you can start your process here
How Can I get my Health Declaration with iVisa.com?
Visit the application page and follow these steps.
Fill out some basic information about yourself and your trip.
Select processing speed.
Our experts review your application and let you know if there are any additional requirements.
Receive your document via Email.
Print or display your health declaration at the airport.
Learn more about Papua New Guinea Covid quarantine and be ready for your trip.
Frequently Asked Questions
Do I need a COVID vaccine or vaccination certificate to enter Papua New Guinea?
Yes, Papua New Guinea has been taking steps to restore travel within its borders. In order to enter Papua New Guinea, you'll need to display your COVID vaccine passport or vaccination certificate.
Do I have to quarantine once I arrive in Papua New Guinea?
All travelers must quarantine for 21 days in a government-approved hotel on arrival in Papua New Guinea or at their residence if they are eligible for home-based quarantine. Travelers must also provide a hotel reservation before departure to PNG. All arrivals will also be subject to monitoring through either an accepted tracking device or tracking application at their own cost.
Request your Papua New Guinea Health declaration now along with all the info related to Papua New Guinea Covid quarantine
What is the Papua New Guinea Health Declaration Form?
The Papua New Guinea health declaration form is a mandatory requirement issued by the government to control the spread of Covid-19. All persons arriving in this country must present it including children. If you fail to present the document, you might be subject to take a Papua New Guinea Covid quarantine
Start your application process with iVisa.com
What do I need to apply?
In order to apply for the health declaration, you should consider the following requirements.
A valid passport, valid for at least 6 months.
An email address to receive your documents.
A credit/debit card or a PayPal account.
What are the processing times and prices?
Standard Processing Time:

24 hours

-

USD 20.00

. Get your document in a short time and at an economical price.
Rush Processing Time:

8 hours

-

USD 35.00

. Get your document a little faster at a higher price.
Super Rush Processing Time:

4 hours

-

USD 60.00

. Get your document in the shortest possible time for the highest price.
Get your Health declaration now
How secure is it to apply with iVisa.com?
iVisa.com has many years of experience helping travelers to have all their documents in order to enjoy their trip. Our customers have rated us as an excellent choice to start their travels. We invite you to read some of our client's comments and start this process with us. Our team of experts can also help you get more information about Papua New Guinea Covid quarantine
Can I get support with iVisa.com?
Our customer agents are available to resolve any questions you may have during your process. Please do not hesitate to contact our agents, you can do it through our 24/7 Chat.
iVisa.com Recommends
If you already are free to go after completing the Papua New Guinea Covid quarantine or simply you didn't need to quarantine, we want you to have in mind some great things to do.
For travelers who like adventure, we recommend some activities that can be done on the island. The most commonly visited attraction is the corals to do some diving. Another popular water activity is surfing, the island is well known as a paradise for surfers around the world (including professionals from Australia and the USA). For lovers of nature and land, there is a lot to do; You can go trekking and do Birdwatching. You can also take long walks where you can find tribes where you can share with the indigenous communities. All this is possible since the government has invested in creating cultural and recreational spaces for all tourists on the island.