Papua New Guinea is a sovereign country in Oceania that hosts natural beauty in all its splendor. From pristine beaches to ancient tribes, Papua New Guinea is a paradise worth exploring.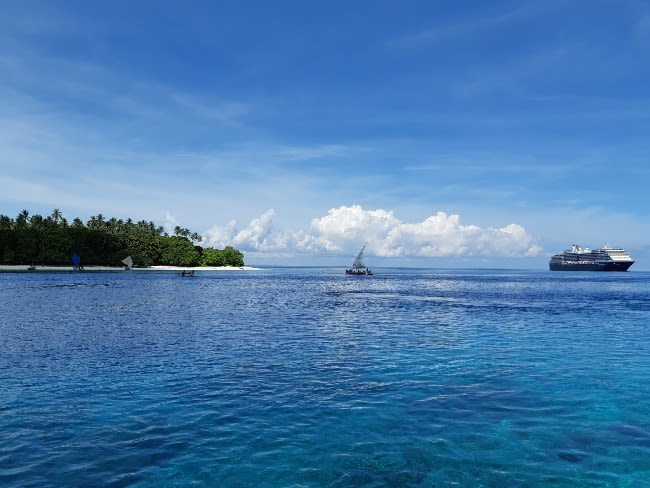 Papua New Guinea has about 8.7 million inhabitants with English, Tok Pisin, and Hiri Motu as official languages. So if you want to travel to Papua New Guinea as a citizen of Antigua and Barbuda, you need to apply for the Papua New Guinea e-Visa for Citizens of Antigua and Barbuda.
That's why at iVisa.com we can help you complete, process, and receive your Papua New Guinea e-Visa for Citizens of Antigua and Barbuda.
Now you will get the complete information about how to continue. Please follow the instructions. iVisa.com is strongly committed to providing you with the best service and support that you need during this process.
Frequently asked questions
So how does the process work to get the Papua New Guinea e-Visa for Citizens of Antigua and Barbuda?
First. Fill out all your details in the iVisa.com application form, then choose a processing time that is suitable for your travel needs.
Second. Make sure all the details you entered are correct, after verifying this you can pay the fees online using a debit or credit card.
Third. The last step is to scan and upload your passport and other documents. After that, Click on the "submit" button.
Which documents are required to apply?
To apply for the Papua New Guinea you will need the following documents:
A passport that has at least 6 months of validation.
Your email address for you to obtain your Visa.
Your professional photo. iVisa.com professional service can help you to get one.
Valid payment options like Debit/Credit card to pay fees.
What are the processing times and prices?
Standard processing time:

5 Business Days

-

USD 97.49

.
Rush processing time:

3 Business Days

-

USD 129.99

.
Super rush processing time:

1 Business Day

-

USD 167.99

.
Is it secure to use iVisa.com to arrange my Papua New Guinea?
Yes, it is secure to use iVisa.com as your service provider. You can trust your data is safe with us and feel assured. You can check our reviews and get to know the quality of work we do for our customers.
I have more questions, where can I find more information?
You can always contact our customer service team for any further questions or doubts. We are available 24/7 to answer any additional questions, guidance or any queries.
We appreciate the value of choosing iVisa.com and that is why we want to make you feel like you are in good hands.
iVisa.com Recommends
Papua New Guinea is still an unexplored paradise, named "Destination of the year" in 2017. Located on the continent of Oceania, this place offers unique experiences. More than 700 aboriginal tribes inhabit the country that usually live from mining, agriculture and fishing. All these tribes are of great importance, for their ancestral heritage of traditions and knowledge, making Papua New Guinea one of the most diverse places in the world, where about 820 different languages or dialects are spoken.
One of the best activities you can practice in Papua New Guinea is scuba diving, and there is nothing compared to diving in the coral reefs of this country. Kimbe Bay is one of the best places to practice this activity, offering coral reefs full of magic and life, where you can find native species of the ocean, and also the most famous marine species.
If you like to take adventures to another level, you can walk the Kokoda trail. One of the most arduous trails in the world, with almost 100 kilometers of trail that joins the north and south coast, making a journey through the rainforest of the whole country.