Papua New Guinea is the largest island in the Southern Hemisphere and it is the second-largest island in the world. In order to enter Papua New Guinea, the citizens of Barbados will need to make an E-Visa for themselves.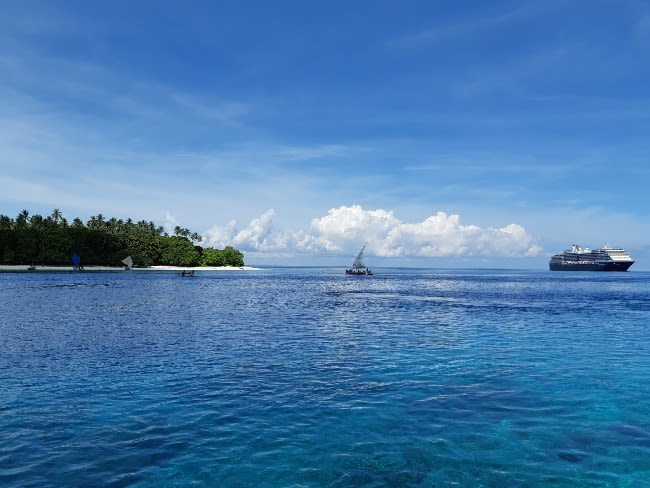 This program was started in 2019 and is still ongoing. Acquiring this document ensures your entry into the country. The next section will help you in order to apply for the Papua New Guinea E-Visa for citizens of Barbados.
Frequently Asked Questions
Now you can apply for your E-Visa digitally by heading to iVisa.com. For more details about the Papua New Guinea E-Visa for citizens of Barbados you can take a look at the Frequently Asked Questions.
Is a PCR Test mandatory in order to travel to Papua New Guinea?
The RT-PCR Test was a program started by the government to keep the country and its citizens safe from another spread of harmful diseases and viruses similar to the coronavirus, so you must have an RT-PCR Test done with a negative result to enter the country.
Will I have to go into quarantine upon my arrival into the country?
There will be no need to go into quarantine when you enter the country if you have already been vaccinated or you have taken the RT-PCR Test with a negative result.
How long does it take to process the E-Visa and what is the price of it?
The people applying for the E-Visa can avail the following 3 options mentioned by iVisa.com. The price of the Papua New Guinea E-Visa for citizens of Barbados depends on the processing time that you choose.
With Standard Processing (

USD $108.99

) your documents will be processed and delivered to you within

5 Business Days

.
Rush Processing (

USD $150.99

) is where you pay a little extra and get your documents delivered to you a little ahead of the standard time which is

3 Business Days

.
Super Rush Processing (

USD $197.99

) can be opted for if you need your documents immediately. It will charge more but you will get your documents within

1 Business Day

.
Is vaccination compulsory if I want to visit Papua New Guinea?
Along with the Papua New Guinea E-Visa for citizens of Barbados, it is also important to be vaccinated to curb the spread of the virus that broke out in 2019. Just in case you have not been vaccinated, you might have to follow a few rules and protocols upon your arrival.
How long can I stay in the country with this E-Visa?
With the tourist E-Visa that has been generated and sent to you, you can enter Papua New Guinea and stay there for a period of 30 days Per Entry. For more details related to the Papua New Guinea E-Visa for citizens of Barbados you can visit iVisa.com.
I still have questions. What should I do?
In case of further confusion or if you have any question in particular regarding the Papua New Guinea E-Visa for citizens of Barbados, you can call up our customer support at iVisa.com who are available 24x7 to solve any doubts that you have.if you want you can also email us.
How safe is iVisa.com?
iVisa.com is 100% safe and can be trusted as well. We take all the responsibility of keeping your personal details safe at all times. The confidentiality of your information is our top priority. And so we have taken numerous steps to ensure the same.
iVisa.com Recommends
Papua New Guinea is a land of diversity because it has more than 800 different languages and countless cultures and traditions. You can visit Mount Wilhelm and notice the white snow-capped mountains and enjoy a day of mountain climbing. The flora and fauna of Papua New Guinea are a treat to watch. The Pitohui is a native bird of this country which is a rare bird known to excrete poison from its wings and other parts of the body to protect itself from predators. The Paradisaeidae bird is another unique bird found here.
Papua New Guinea is famous for its culture and traditions. Here you can see people sing, dance, play instruments, body-paint, and make their weapons which is all a part of their annual culture show. If you go to the Torricelli mountains you will be able to see tree kangaroos. To indulge in the tribal shows and performances of Papua New Guinea you must go to Mt. Hagen and see their cultural show. It attracts many tourists all the time. This a truly fascinating country and one you must definitely visit.
We at iVisa.com hope you have a pleasant and great time in Papua New Guinea.