Papua New Guinea's government started offering e-Visas for citizens of Belize in 2019. Therefore, instead of applying for your visa to Papua New Guinea (PNG) in person, you can now get your e-Visa in a digital format that works exactly like a paper visa.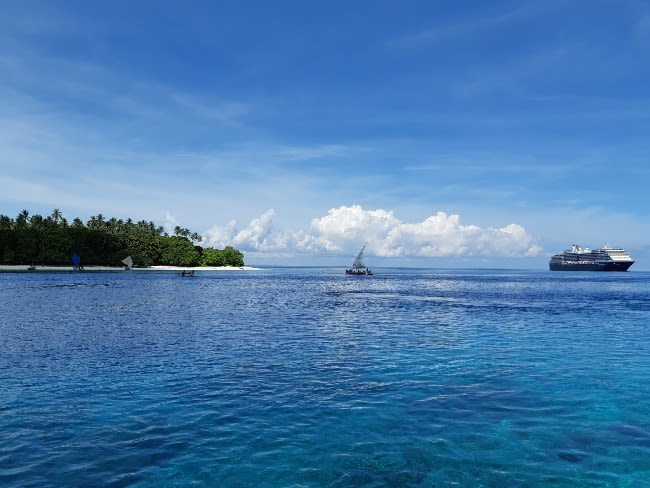 This is what we call Papua New Guinea e-Visa for Citizens of Belize. For your convenience, you can learn how to apply for it by reading this article.
The PNG e-Visa is valid for 180 days after issued, and it is valid for tourism purposes only. Be sure to have your passport and accommodation details ready to apply for your Papua New Guinea visa online.
See more information about the Papua New Guinea e-Visa for Citizens of Belize in the article below.
Frequently Asked Questions
What do I need to apply for a Papua New Guinea eVisa online?
You will need your passport with at least 6 months validity and accommodation information. For example, the hotel you are staying in or the physical address of the friend or family member hosting you.
Be sure to have at least two passport stamp pages available when you enter and exit Papua New Guinea. Also, always have a paper copy of your visa while you travel to show relevant authorities.
This is the complete list of documentation required:
Valid Passport: Also, a scanned copy of your passport.
Coronavirus Medical Clearance Certificate.
Selfie holding credit or debit card.
Debit/Credit Card.
An email address.
How much does the Papua New Guinea e-Visa for Citizens of Belize cost?
The cost of your visa to Papua New Guinea depends on your processing option. For that, we offer you three processing options depending on how fast you want your visa. These are the options:
Standard Processing Speed:

USD 85.00

-

5 Business Days

.
Rush Processing Speed:

USD 115.00

-

3 Business Days

.
Super Rush Processing Speed:

USD 150.00

-

1 Business Day

.
How to apply for a Papua New Guinea e-Visa for Citizens of Belize
Once you get all the required items and documents, you can fill in the online questionnaire and start the process. It is based on the following steps:
The first step is to complete the questionnaire with general information about yourself and select the processing option you prefer.
The second step is to click on "review and checkout" to review the information you gave and also to pay for the fees with your debit or credit card.
The third step is to attach the scanned copy of any document required and click on "submit" to complete everything.
Once you are ready with the last step, wait for your eVisa. You will receive it via email inbox.
Is it 100% safe to use iVisa.com?
Feel secure by using our platform because we do not share your private details with anyone. Besides, our website is very modern, and it is constantly updated so that your personal information is always well-secured.
Go to the comment section to check what our customers think about our services. You won't regret it!
Where can I learn more about the Papua New Guinea e-Visa for Citizens of Belize?
Read more about the Papua New Guinea e-Visa for Citizens of Belize by reaching out to our agents by email or chat online. You can also go to iVisa.com if you prefer to read other questions about this document.
iVisa.com Recommends
Papua New Guinea is a famous Pacific country with tribal communities, beaches, dive sites, rain forests, and Mount Wilhelm.
Mount Wilhelm is famous for having various names depending on the language. In Spanish, it is known as "Monte Guillermo," while in the local Kuman language it is known as Enduwa Kombuglu. It is the highest mountain in Oceania and Papua New Guinea at 4509 meters. It is part of the Bismarck Range, and the peak is the point where three provinces, Simbu, Western Highlands, and Madang intersect. It received its name at the time of German rule in 1888.
Another famous mountain in Papua New Guinea is Mount Giluwe. This is the second-highest mountain in the country at 4,368 meters, behind Mount Wilhelm. It is an ancient shield volcano with large rocky fields. Ancient lava emissions formed a peak with two mountains joined. The one to the east is 4,300 m high. Giluwe has the distinction of being the highest volcano on the Australian continent and one of the 7 highest volcanic peaks in the world by continent.
For this reason, you should consider visiting it when traveling to Papua New Guinea.