In 2019, Papua New Guinea introduced the electronic visa program. So if you're a citizen of Chinese Taipei willing to travel to Papua New Guinea (PNG), you can now apply for your Papua New Guinea e-visa for citizens of Chinese Taipei prior to your arrival. Once you receive this approved document via e-mail, you will be granted a 30-day single entry visa.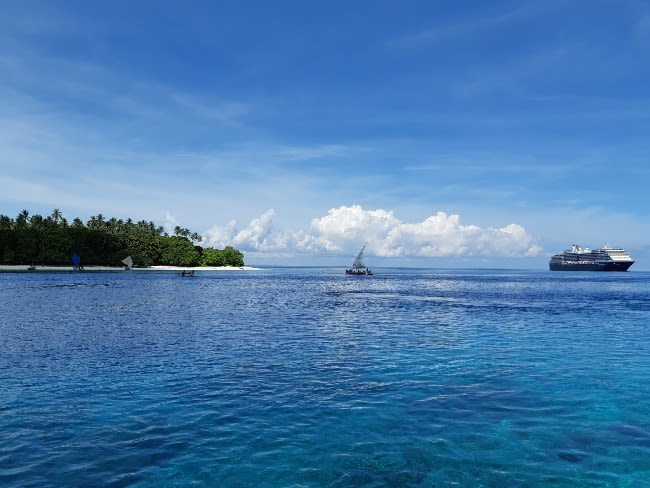 Papua New Guinea is currently at Level 4 Travel Health Notice as recently declared by the CDC. Hence, traveling to Papua New Guinea is now not allowed unless having completed COVID-19 vaccination. Moreover, traveling to the country at the moment is also unadvisable and not recommended for increased episodes of crime and violence related to tribal fighting and numerous consequent violence outbreaks.
However, if you're from Chinese Taipei and need to travel to Papua New Guinea, you must apply for a Papua New Guinea e-visa for citizens of Chinese Taipei.
Fill in our online application for your Papua New Guinea e-visa for citizens of Chinese Taipei on iVisa.com: save time and avoid endless bureaucratic procedures and queues, get your e-visa directly via e-mail and get ready to travel!
COVID-19 Travelling FAQs
1. Is vaccination required to enter the country?
Yes, anyone entering Papua New Guinea needs to show proof of full COVID-19 vaccination, as well as written permission to enter the country by the National Pandemic Controller.
2. PCR Test required to enter the country?
Yes, to enter the country, you are asked to show a valid and 'negative' PCR test, taken within 7 days before boarding the plane to Papua New Guinea.
3. Quarantine required upon arrival to the country?
No, there is no quarantine requirement to enter Papua New Guinea, vaccination is mandatory, and travelers are asked at all times to self-monitor their health conditions in case of showing COVID-19 symptoms.
Frecuently Asked Questions
Why apply for Papua New Guinea e-visa for citizens of Chinese Taipei?
Any citizen of Chinese Taipei traveling to Papua New Guinea is required a visa upon arrival. This will grant you a 30-day Single Entry Visa, valid for 180 days from its release. When traveling to PNG, you must keep it and your passport with you at all times.
What are the e-visa fees and processing times?
There are three (3) different options to apply for a Papua New Guinea e-visa for citizens of Chinese Taipei:
Standard Processing: Received within 5 days - USD. 85.00.
Rush Processing: Received within 3 days - USD. 115.00.
Super Rush Processing: Received within 1 day - USD. 150.00.
What documents do I need to apply for my Papua New Guinea e-visa for citizens of Chinese Taipei?
Your passport scan, with at least six months validity from when you're planning on entering Papua New Guinea.
Travel ticket.
One passport-sized current photo.
Invitation letter or accommodation details about your stay.
A selfie with the physical credit card used for the online payment. Only the last 4 digits of the card must be visible in the photo. Only one image per order is required to verify the payment.
Can I trust iVisa.com?
In recent years iVisa.com has proved to be a reliable ally for many travelers, helping them to overcome any difficulties encountered in the heavy burden of pre-departure procedures, helping them to clarify any doubts related to understanding and document processing procedures, simplifying departures, shortening times and avoiding unnecessary queues at the airport.
Where can I find more information?
For more information visit our website iVisa.com or contact our customer support team 24/7, via chat or email, for more information and use our Visa Checker Tool to find out all requirements for your country of citizenship, anywhere you wish to travel.
iVisa.com Recommends
Visit PNG and discover the second biggest island in the world, after Greenland. Experience the uniqueness of this exotic and folkloristic island and its nearing Solomon Islands for an unforgettable diving experience amongst turtles and colored fish, but don't miss out on exotic kangaroos and cultural festivals characterized by traditional costumes and fun body painting. What strikes visitors from all over the world are the characteristic local festivals you can attend on the island, full of traditional dresses, powder, and body painting, along with traditional music and dances, come to have fun and experience a mixture of carnival and rituals!
Try learning some Pidgin or related keywords that may be useful while you're here to make sure to have the best of this experience. Don't forget that this country is entirely owned by local tribes; therefore, getting to know locals is vital! Don't be afraid to ask for tips and act humble. This will surely help you avoid misunderstandings and explore the best parts of this astonishing island.
Also, if you're a beach lover, don't forget to go diving or surfing in PNG's marvelous waters, or even get on a boat and sail across one of many rivers in the island, sail through small villages, spot the crocodiles along the way and meet the locals! Also, enjoy trekking on the Black Cat Track nearby the Morobe area and the Kokoda Track, and if you drink, get yourself a local SP Lager Beer at the end of your day!