Visitants from Ecuador can now apply to get an e-Visa to travel to Papua New Guinea. Rather than going to the nearest consulate, you can start the process online for your e-Visa in a digital format as good as a paper visa.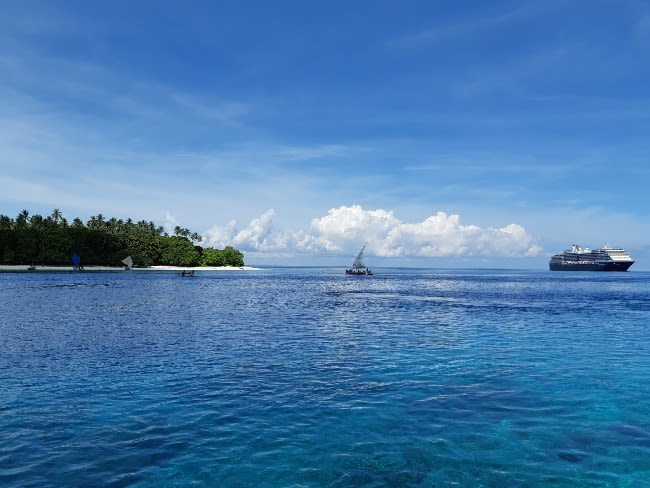 The Papua New Guinea e-Visa is valid for up to 180 days depending on your citizenship. Get your passport set along with the details of where you will be staying at.
Frequently Asked Questions
If your citizenship belongs to a different country, make sure to use our Visa Checker Tool to get the requirements for your country of origin.
HOW CAN I GET A PAPUA NEW GUINEA E-VISA?
Your passport needs to have at least 180 days after issued of validity left in addition to the physical address of the hotel or house you will be staying at during your trip.
At least two stamp pages free are a must in order to enter and exit Papua New Guinea. Keep handy a paper copy of your visa to show the authorities when requesting it.
Keep in mind that the Papua New Guinea program only refers to tourism, studying or business purposes are not eligible.
HOW LONG DO I HAVE TO WAIT TO GET THE PAPUA NEW GUINEA E-VISA?
There are three options for your choosing for processing times for the Papua New Guinea e-Visa:
Standard Processing:

5 Business Days

.
Rush Processing:

3 Business Days

.
Super Rush Processing:

1 Business Day

.
WHAT IS THE PRICE OF A PAPUA NEW GUINEA E-VISA?
It depends on the processing speed you select for your visa to Papua New Guinea. Select the best option for you.
Standard Processing of your visa will cost

USD 85.00

.
Rush Processing of your visa will cost

USD 115.00

.
Super Rush Processing of your visa will cost

USD 150.00

.
AM I ALLOWED TO VISIT THE COUNTRY MORE THAN ONCE WITH A PAPUA NEW GUINEA E-VISA?
Entries are classified as single, double or, multiple. Single entry is for one time. Double entry allows you to visit two times and, multiple gives you unlimited times considering the validity of your visa.
Papua New Guinea e-Visa permits visitants from Ecuador a Single Entry to the country. Make your travel plan heeding to this previous instruction.
WHAT IS THE VALIDITY TIME OF THE PAPUA NEW GUINEA E-VISA?
The Papua New Guinea e-Visa is good for up to 180 days after issued.
CAN I STAY IN PAPUA NEW GUINEA WITH MY E-VISA FOR AS LONG AS I WANT?
Your trip to Papua New Guinea can be set for 60 days Per Entry with a tourist e-Visa.
Papua New Guinea Visa Online for Ecuador Tourists
Save time and money applying for your Papua New Guinea visa online. Enjoy the benefits of the e-Visa program that thousands of visitors have discovered. The process is safe and accessible. See our customer reviews
Don't waste time and apply from your laptop or smartphone from anywhere in the world. Catch on to a new destination to Papua New Guinea and enjoy your trip.
How can I get more information about the papua new guinea e-Visa for citizens of ecuador?
If you have any pending doubts about the Lesotho e-Visa for citizens of Mozambique, browse through iVisa.com's application page. If you need any further assistance, feel free to reach out to our customer support agents. They are available 24/7.
You also have the option to send an email to help@ivisa.com.
iVisa.com Recommends
Go to Papua New Guinea to get the most exciting diving experience in the Golden Dawn boat; originally built in 1978, it can hold up to 10 passengers on board; per itinerary, you can visit several locations on land including cultural villages, picturesque beaches, and lush rainforests. Scuba diving is an activity that almost everyone can do, no matter if you want to improve your diving skills or enjoy the wildlife that resides here, this is a great plan to do; take a quick course and discover this underwater wonderland.
Divers are encouraged to start with the deepest part of their dive and finish with a Safety stop; all divers must present the said card to dive. Find the best scuba equipment and fully air-conditioned cabins, check the annual schedules and destinations, to take advantage of the best weather conditions to delight yourself with an amazing time. Divers have seen the rare Great Hammerhead plus their Scalloped brothers: whales and sharks can be seen annually in the capital's main harbor; exotic fishes including Lacy Scorpionfish, Leaf Scorpionfish, Stone and False Stonefish, Crocodile fish, Pygmy sea horse, and Tasselled Wobbegongs, Epaulette and Leopard Sharks.
Going to the north of Papua New Guinea, diving is described as "Cocus of PNG", mostly enriched with big animals; on the eastern, you will catch more sharks with pristine reefs.