Many countries can travel to Papua New Guinea (PNG) just with an eVisa and without going to the embassy, ​​including Estonia. If you have an Estonian passport, you will only have to fill out an online form with basic documents to obtain the Papua New Guinea e-Visa for Citizens of Estonia in a short time and thus enjoy your trip in PNG.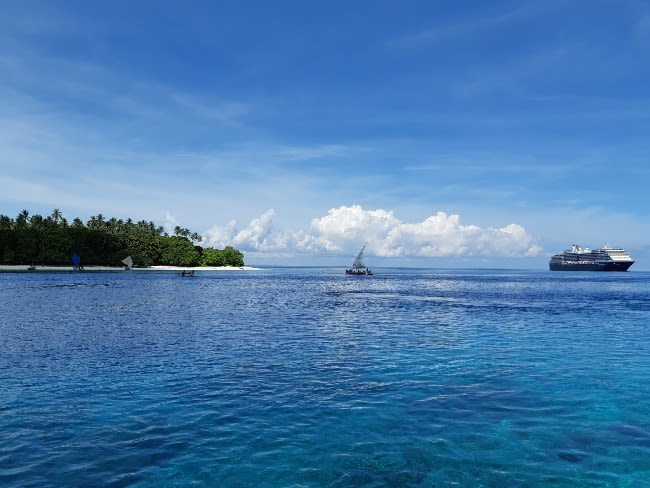 Best of all, you can apply for this document at home using iVisa.com. If you want to know how to apply for the Papua New Guinea e-Visa for Citizens of Estonia, continue reading this article.
Frequently Asked Questions
What are the current COVID requirements to enter Papua New Guinea?
Before traveling to Papua New Guinea, we recommend you to see our FAQ section so that you can see exactly what you need to enter this country during the Coronavirus pandemic.
What is a Papua New Guinea e-Visa for Citizens of Estonia and what documents do I need to apply for this document?
It is a travel document that you can obtain online, and it permits you to travel to Papua New Guinea for a short stay without so many problems. Besides, you can apply for this eVisa on our website.
This is the list of documents we ask you to have to process your eVisa successfully:
A passport that shouldn't expire while staying in PNG.
A coronavirus vaccine certification to preserve health safety in the country.
An email address where you'll get the eVisa.
A debit or credit card to complete payments.
How much does Papua New Guinea eVisa for Citizens of Estonia cost?
One of the steps in the application process is to choose a processing option, as that influences the price you will pay for your eVisa. The faster the processing option, the more you have to pay.These prices include government fees, so you would not have to pay any extra.
These are the options we offer:
Standard Processing:

5 Business Days

-

USD $99.49

.
Rush Processing:

3 Business Days

-

USD $154.99

.
Super Rush Processing:

1 Business Day

-

USD $201.99

.
Read below for other details about the Papua New Guinea e-Visa for Citizens of Estonia.
How to apply for the Papua New Guinea e-Visa for Citizens of Estonia online?
Our platform guarantees you a fairly simple application process that is based on these three steps:
First, you have to fill out a questionnaire that will have basic questions like what's your passport ID and your full name. You also have to choose your processing speed.
Second, you have to review your data to evade typos and after that, you must pay for your eVisa with your credit or debit card.
Third, you must add the copies of the documents we request to confirm the entire process. From there, all you have to do is to wait for your eVisa.
Please keep in mind that this eVisa is sent by email, so stay alert to your email inbox.
Is iVisa.com safe?
We have been providing different electronic travel documentation to travelers for over 7 years, so rest assured that your private details are in good hands with us. If you have any doubts, we encourage you to check our comment section.
Where do I find more about the Papua New Guinea e-Visa for Citizens of Estonia?
Reach out to our customer support agents if you have more doubts about the Papua New Guinea e-Visa for Citizens of Estonia or other travel documents for your travel arrangements.
iVisa.com Recommends
Papua New Guinea is one of the least developed nations on earth, but ironically, it is also one of the most expensive for tourists. Since there's virtually nothing for tourism infrastructure, many travelers end up willing to pay top dollar for outdoor activities and tours. However, there are some tips you can keep in mind to save money for your trip to Papua New Guinea.
Firstly, take into account that many hotels work with government associations, and they tend to offer high prices that don't go down from USD35 per night. Therefore, you can try to find accommodation in a village home.
You can ask local churches where to stay as they know their villagers very well. Always ask first and politely, there's nothing to lose, and rest assured that you'll probably have a place to sleep as villagers tend to be friendly. It might not be the most comfortable thing to experience, but it saves you a lot of money.
Another piece of advice to save money is to always check the means of transportation carefully. Flying is often a good option as long as you take your flights with affordable airlines like Airlines PNG.