Visitors of Fiji can now acquire an e-Visa to travel to Papua New Guinea. Do not bother to go and apply to the nearest consulate, get your e-Visa online with no lines and no stress; in a digital format that works as well as your paper visa.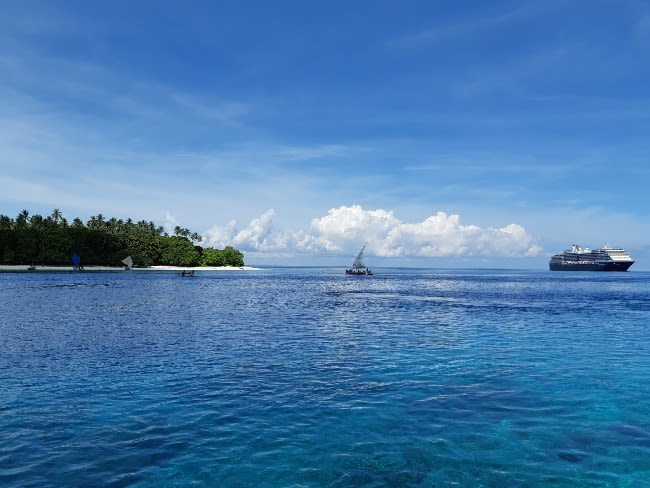 The Papua New Guinea e-Visa is valid for 180 days after issued depending on your citizenship. Keep in mind to have your passport ready plus housing details to start the process for your Papua New Guinea visa online.
Frequently Asked Questions
If your citizenship is from a different country, please use our Visa Checker Tool to revise the requisites depending on your country of origin.
WHAT PROTOCOLE SHOULD I FOLLOW TO GET A PAPUA NEW GUINEA E-VISA?
A passport with 180 days after issued validity left is a must along with hotel or housing information, providing the physical address of a friend or family member.
Save two passport stamp pages available for whenever you are entering and exiting Papua New Guinea. Make sure to take with you a paper copy of your visa to present to the authorities when requesting it.
Papua New Guinea e-Visa program is only eligible for tourism, no business or studying purposes will be approved.
HOW DOES IT TAKE TO GET THE PAPUA NEW GUINEA E-VISA?
There are three options available for processing your Papua New Guinea e-Visa depending on your needs:
Standard Processing:

5 Business Days

.
Rush Processing:

3 Business Days

.
Super Rush Processing:

1 Business Day

.
WHAT IS THE PRICE FOR A PAPUA NEW GUINEA E-VISA?
Depending on the processing times you select, the cost of the Papua New Guinea e-Visa can vary.
Standard Processing of your visa will cost

USD 97.49

.
Rush Processing of your visa will cost

USD 129.99

.
Super Rush Processing of your visa will cost

USD 167.99

.
HOW MANY ENTRIES DO I HAVE PERMITTED WITH A PAPUA NEW GUINEA E-VISA?
Divided as single, double or multiple entry types. Single entry is for one time. Double entry means you can enter two times and, multiple allows you to enter the country as many times as you need as long as your visa is still valid.
Papua New Guinea e-Visa for Fiji citizens is eligible for a Single Entry to the country. Set your trip accordingly.
FOR HOW LONG WILL THE PAPUA NEW GUINEA E-VISA BE VALID?
The Papua New Guinea e-Visa is valid for 180 days after issued.
HOW MANY DAYS CAN I STAY IN PAPUA NEW GUINEA WITH MY E-VISA?
You can set your plans for 60 days Per Entry with the tourist e-Visa.
Papua New Guinea Visa Online for Fiji Tourists
Get your Papua New Guinea e-Visa online, saving time and effort; use to your advantage the e-Visa program that thousands of travelers have been using. The process is safe and saves you time. Apply from your laptop or smartphone from any location and start your planning to visit Papua New Guinea.
iVisa.com Recommends
If you are a fan of adventure, you must visit Papua New Guinea and discover the Kokoda trail, wide of military records and war tales; it is a single-file-foot way to go through the 96 KM of nature and history. The Kokoda track is the home of "Fuzzy Wuzzly Angels", known for risking their lives assisting the Australian troops to resist the Japanese during the war in 1942; catch on the remnants of the war through the trail used as a location during the most critical and bloody battle of World War II between the Japanese and Australian forces.
Find the most professional guides to enjoy the trail and rejoice in the experience of a cultural escapade in a safe and fun environment; it can take up to twelve days to achieve the trail completely, although locals are known for finishing the track in three days, depending on fitness and resting time the most important thing is to find your own pace. You can find along the way, multiple resting spots and guesthouses to recharge your energy and continue with the track.
The weather you can expect can be humid or hot days and, intense cold nights, and the risk of endemic tropical diseases. This is one of the world's exciting experiences where you will encounter steep towering mountains, then go down into the deep rainforest, towering trees swirled with creepers, making it the most beautiful and peaceful walk on earth. Regardless of the challenge, it is a very popular thing to do in Papua New Guinea.