The e-Visa program started in 2019 in numerous countries, including Papua New Guinea. Since then, various citizens have had the chance of applying for a Papua New Guinea e-Visa online in a digital form that works just like a paper visa.
One of the nationalities that can enjoy this benefit is Guyana, meaning that, with a Guyanan passport, you can easily visit Papua New Guinea thanks to the eVisa system.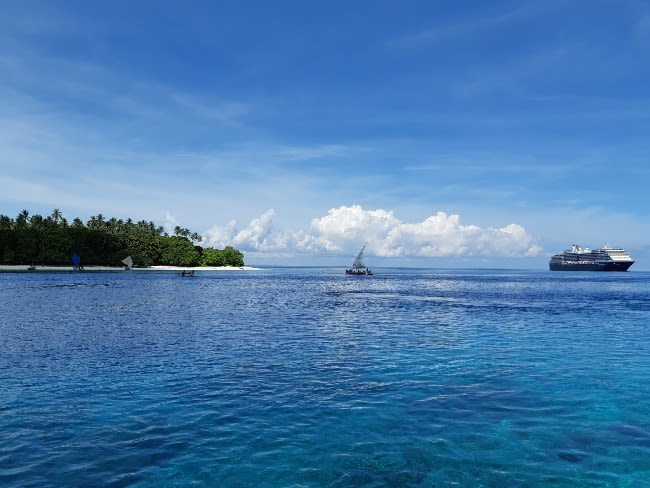 Instead of applying for your visa to Papua New Guinea (PNG) at the embassy or consulate, you can now apply for this document online. The Papua New Guinea e-Visa for Citizens of Guyana has a validity of 180 days. Additionally, this document doesn't demand too much information on your side.
We recommend you read the following guide to learn how to apply for the Papua New Guinea e-Visa for Citizens of Guyana online with iVisa.com.
Frequently Asked Questions (FAQs)
What do I need to apply for the Papua New Guinea e-Visa?
The most important document is the passport, as it should have at least a 6-month validity. However, accommodation information like which hotel you are staying at is also important.
We suggest you have two passport stamp pages free when you enter and exit Papua New Guinea. Additionally, always have a paper copy of your visa while you travel to show to the corresponding authorities.
The Papua New Guinea e-Visa program is valid for tourism purposes only, so you cannot use it for work or study.
This is the list of items you need to apply online:
Valid Passport.
Email Address.
Debit or credit card to complete payments.
Get more details about the Papua New Guinea e-Visa for Citizens of Guyana below.
How long does it take to apply for this visa and how much does it cost?
The total price for your Papua New Guinea visa depends on the processing option chosen. For that reason, iVisa.com offers 3 different alternatives:
Standard Processing:

5 Business Days

-

USD 97.49

.
Rush Processing:

3 Business Days

-

USD 129.99

.
Super Rush Processing:

1 Business Day

-

USD 167.99

.
How is the application process?
It is not complicated to apply for the Papua New Guinea e-Visa for Citizens of Guyana if you use our service. Our application form is divided into 3 steps, which are:
Step 1, complete the online request form with basic information and choose the processing speed you prefer.
Step 2, review the whole information you wrote in step one and pay for the fees.
Step 3, and as the last step, you have to attach the items required and click on the 'submit' button once you are ready.
Lastly, you only have to wait for your eVisa via email, nothing else!
How long can I stay in Papua New Guinea?
You can stay in Papua New Guinea for 30 days Per Entry with a tourist e-Visa.
Is iVisa.com safe?
Be sure that getting your eVisa with our services won't be dangerous at all. We have an up-to-date system and an incredible team. Moreover, our payment platform is automatic, meaning that we will not retain your payment details.
Where can I read more about the Papua New Guinea e-Visa for Citizens of Guyana?
By talking to one of our customer support agents online or simply checking the other FAQs on our website.
iVisa.com Recommends
Papua New Guinea (PNG) is one of the most exotic islands in the Southwest Pacific region. This country can easily please you thanks to its charm. But before exploring it, be aware of some important tips.
The first point to consider about PNG is that every inch of the territory belongs to the Papuan tribes, so you must be very cautious when preparing a tour there. You must be sure of your whereabouts, and the best way to do that is by having a local with you or contacting professional tour guides. Do not try to explore this territory all by yourself.
One second thing to keep in mind is that pick-pocketing is widespread, so you should be very cautious with your belongings. In simpler words, don't make your wallet or bag an easy grab, and hide all of your documents and belongings when walking around, especially at local markets.
Lastly, be aware that getting around PNG is a bit challenging for usual standards. This nation is full of islands, so transportation is not always at its finest. In fact, flying is usually more recommended. Thankfully, most package tours include flights, so you shouldn't stress too much about this issue.