Iceland visitors can now apply for a visa for Papua New Guinea using our brand new e-Visa program. Rather than going and waiting for long lines in the consulate, you can obtain your e-Visa online in a digital format that is the same as having a paper visa.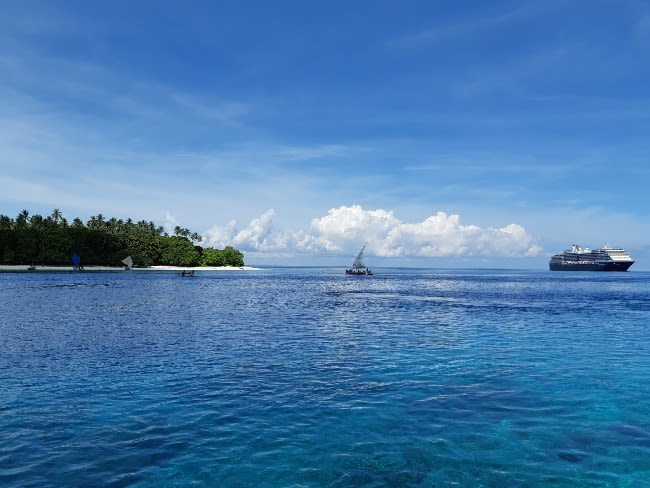 The PNG e-Visa is usable for 180 days after issued, depending on your citizenship. Get your passport ready and the housing details ready to apply for your Papua New Guinea visa online.
Frequently Asked Questions
If you were born outside Iceland, please use our Visa Checker Tool to find out more information about the requisites for your country of origin.
WHAT REQUIREMENTS DO I NEED TO GET A PAPUA NEW GUINEA E-VISA?
A passport with a minimum of 180 days after issued of validity is left the same as the physical address of the house or hotel you will be staying at during your trip.
Two passport stamp pages free are required for when you visit Papua New Guinea. Do not forget to always bring a paper copy of your visa during your trip to present to the authorities.
The Papua New Guinea e-Visa program can only be used for tourism, no studying or business purposes are allowed.
HOW LONG SHOULD I WAIT TO RECEIVE THE PAPUA NEW GUINEA E-VISA?
Since we are aware that you might need to get your visa soon and effortlessly, we created three different times to get the Papua New Guinea e-Visa.
Standard Processing:

5 Business Days

.
Rush Processing:

3 Business Days

.
Super Rush Processing:

1 Business Day

.
HOW MUCH DO I HAVE TO PAY FOR A PAPUA NEW GUINEA E-VISA?
The cost for your visa to Papua New Guinea depends entirely on the option you prefer.
Standard Processing of your visa will cost

USD $99.49

.
Rush Processing of your visa will cost

USD $154.99

.
Super Rush Processing of your visa will cost

USD $201.99

.
HOW MANY TIMES AM I ALLOWED TO VISIT THE COUNTRY WITH A PAPUA NEW GUINEA E-VISA?
Categorized as simple, double or multiple, entries depend mostly on your citizenship. Single allows you to visit Papua New Guinea one time. If it is double, you can go two times and, multiple applies for as many times as you need as long as your visa is still valid.
Your Papua New Guinea e-Visa permits tourists from Iceland a Single Entry. Set your plans consequently.
FOR HOW LONG CAN I USE THE PAPUA NEW GUINEA E-VISA BEFORE IT EXPIRES?
After approval, you have 180 days after issued to use your visa.
HOW MANY DAYS CAN I VISIT PAPUA NEW GUINEA WITH MY E-VISA?
You are allowed to stay for 60 days Per Entry with a tourist e-Visa.
Papua New Guinea Visa Online for Iceland Tourists
Save your time applying for the Papua New Guinea e-Visa online and enjoy the benefits of the program that thousands of travelers have used to save time and trouble. Apply from your laptop or smartphone from any place in the world and start your trip to Papua New Guinea!
iVisa.com Recommends
Papua New Guinea is full of emblematic places to check and know much more about their culture. If you are a fan of church architecture, you must visit the Saint Mary's Catholic Cathedral, decorated with light blue and white tower stands, is a must to visit in Port Moresby, gorgeous and worth admiring. Visitors have mentioned that it offers a lovely service. You can also attend a but please don't forget to check the schedules before going, be delighted by the full detail in every adornment carefully placed inside the church.
Joining a historical vibe and, if you are a fan of history and war cemeteries, you should not miss the opportunity to walk through the War Cemetery in Port Moresby (the largest in the pacific), located 19 KM north on the road to Nine Mile and, dated from World War II, holds the remains of 3.824 soldiers out of 699 who were never identified, men that fought during the difficult times of the second war.
In addition to these amazing places, there is the Sir John Guise Stadium, situated in Waigani, which includes an indoor arena, beach volleyball/hockey court, and aquatics center. Along with the other 2 stadiums, the Sir John Guise Stadium is popularly known for hosting the Pacific Games that included a sporting exchange of 28 varied sports and disciplines in 2015. It was opened on 12 June 2015, and every year it receives the visit of around 10,000 people.